Some of the URL's on the internet can be so very long that if you share them with any other person, then the screen may get fully covered with the link text over the smartphone devices. This is, therefore, very difficult for the users to share the URL with anyone.
Fortunately, there is a way available on the internet to shorten the large URLs, yet these will still redirect to the same page. The URL will be small and will look good. Here in this article, we have written about the best URL shortener that could help you to shorten long URLs.
List of Best URL Shorteners to Shorten Long URLs
So, if you are interested to know about it, then continue to read the article. We have shared the best URL shorteners that can help you shorten long URLs in just a few seconds. So, let's explore the list of best URL shorteners.
Many of you must be familiar with this as this is one of the most popular URL shortening websites, and I'm using this for a very long time.
Bit.ly is one of the most popular URL shorteners available out there. You won't believe it, but the service receives 10 billion clicks monthly. Moreover, after shortening the URL, it provides users some crucial features like real-time analytics.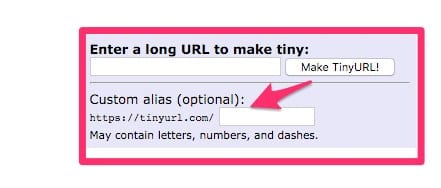 Another URL shortening service that has been around for a long while is TinyURL. TinyURL enables you to shorten your URLs, as well as modify them.
What's more interesting is that TinyURL has Chrome and Firefox extensions/addons that can be used to shorten links without visiting the official site.
Ow.ly, which is backed by a popular social media management tool known as 'Hootsuite'. To use the Ow.ly link shortener service, one needs to create a free Hootsuite account.
To shorten the links, you need to use Hootsuite's dashboard. The key thing is that after getting the shortened link, it can be used to track the analytics.
It's the most simplistic URL shortener on the list. is.gd is a URL shortening device that doesn't ask users to solve CAPTCHA codes or additional confirmation to shorten the long URLs.
Other than the standard URL shortener, you can make your particular custom URL, which makes this even more identifiable URL while sticking it into your posts.
Bl.ink is another best URL Shortener on the list which can be used to shorten long URLs. It's a premium web service, but you can use a limited version of this tool for free.
Bl.ink offers 1,000 shortened links, branded links, and unlimited redirects if we talk about the free plan. So, Bl.ink is another best URL Shortener that you can consider.
Rebrandly is a little bit different compared to all other Link shorteners listed in this article. Instead of shortening the existing links, it focuses on creating branded links.
With Rebrandly, you can easily create fully customizable URLs. Not only that, but you can also get short URLs for your domain like techviral > tech.viral.
Well, if you are looking for a free URL shortener, then give ShortURL a try. It's a free web tool that shortens a URL or reduces a link. You get more features like browser integration, app integration support, and more with the premium version.
Cuttly is a full-fledged link management platform that has all features you need in one place. With Cuttly, you can easily shorten, brand, manage and track your links in easy steps.
However, the problem with Cuttly is that it's not a free platform. You need to purchase a premium plan to use the URL shortener of Cuttly.
If you want to improve productivity by helping your team find and share information fast with short links, then Golinks might be the best pick for you. The great thing about Golinks is that it can integrate with lots of apps like Google Docs, Github, Zoom, Salesforce, and more.
Well, Lnkiy is a free service that creates a short version of your URLs. The short links you create via Lnkiy can be tracked from its portal.
So, you can use Lnkiy to generate and track each short link in real-time and measure its performance over time.
So, these are some of the best and popular URL shortener services that you can use today. I hope this article helped you share it with your friends also. If you have anything to discuss, let us know in the comment box below.