Did you all know that a Canada-based company known as Thalmic Labs received $120 million dollars in funding from Intel Capital and Amazon Alexa Fund, to continue its development in connected health and entertainment technologies? Yes, as it created an armband that can control drones and computers with bare hands.
Now You Can Control Drones And Computers With Bare Hands
Now let's take a look at an attractive investment made by Intel Capital and Amazon Alexa Fund – together with Fidelity Investments Canada limited, simply to support the projects of Thalmic Labs, a Canadian company operating in the wearable device development (including the Myo bracelet) and in projects related to the world of Internet of Things (IoT).
The three investors have placed $120 million dollars on the plate to support this research and development activities and, with regard to Intel, the choice is not surprising to it right now: the Santa Clara company, moreover, has already to demonstrate to the market that it was interested in the development of alternative business to that of chips designed for the market decline in the PC.
On the other hand, Amazon Alexa Fund is a fund of the Seattle group that famously deals with supporting the creation of technologies that can make more and more advanced voice control and its applications in every area.
The Canada-based company known as Thalmic Labs created a wearable tech known as Myo in the form of a wristband. As it connects via Bluetooth to a plethora of devices and allows the wearer to control them over the air with bare hands.
Thalmic Labs, with its wearable Myo, has already proven to have ideas about the future of the technology sector: This wearable device has the ability to analyze the muscle movements made by the user well in light, measuring the intensity, for understand what may be the accomplished gesture, thus overcoming the concept of tracing gestures with photo sensors.
This device could have moreover a use in various fields, such as for imparting an evolution in the interaction with the video game, or still, for the use of drones or other devices, as the rest to interface with solutions based on virtual reality, and for the applications in health care.
Myo Tech Specifications
The Myo wristband is powered by an ARM Cortex M4 processor and works with various versions of operating systems like Windows, Mac, iOS, and Android as well. It also has haptic feedback sensors and two indicator LEDs. It has a Li-ion battery which actually lasts for a day after and the battery is chargeable via the micro-USB interface.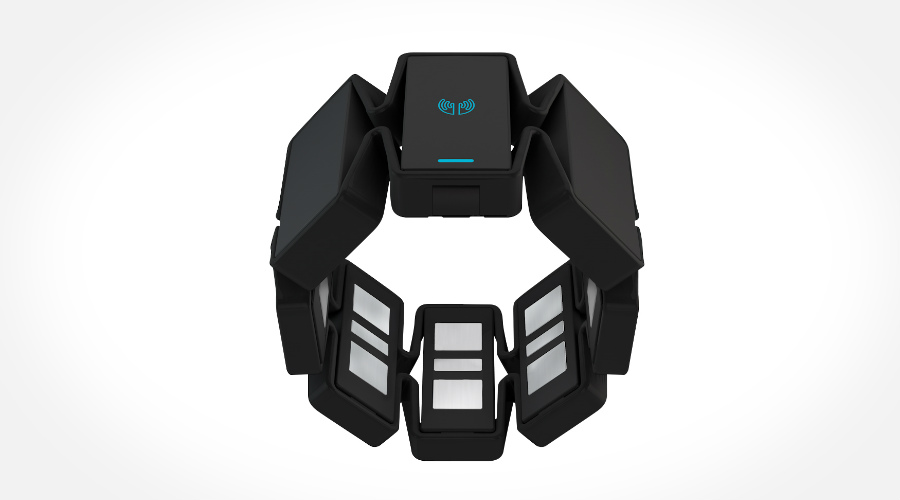 Moreover, the Canada-based company Thalmic Labs has also developed an online store highlighting the apps which can be controlled using the Myo wristband. For more brief information about the Myo wristband simply click here.