Let's admit that we all use Google services in our daily life. We can't live without YouTube, Gmail, Google Maps, etc. These things have now become mandatory.
However, to access those services, you must have a Google Account. Almost everyone now has a verified Google Account, but sometimes we want an extra one.
There might be various reasons why you want an additional Google Account. Maybe you want to have a different account for personal use or like to receive verification codes.
You can create multiple Google Accounts, but the problem is that you need to verify the account with your phone number, and not everyone has various phone numbers.
Also Read: How to Set Up Auto Reply Messages in Gmail
Methods to Create Gmail Without Phone Number
So, if you don't have any other phone numbers and still want to create a Google Account, this article might help you.
In this article, we will share the best methods to create Gmail without a Phone number.
1. Use a Disposable Phone Number to Create an Account
Regardless of whether you want a Gmail account for personal use or business, you can use any disposable phone number or secondary phone number provider to create a Gmail account.
Fake phone number services usually provide a number and a public inbox. You can use the phone number on these websites to get past Google verification. Here's what you need to do.
1. Open your favorite web browser and head to the Google account creation page.
2. Now click on the Create account and select For Work or my business.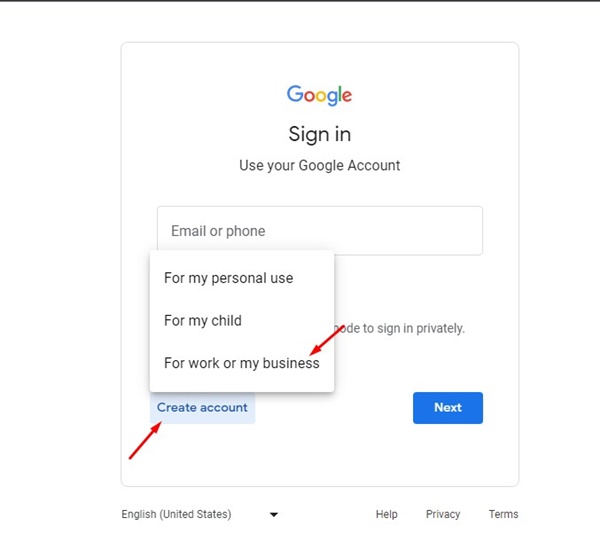 3. Now, fill in all details required to create a Google account.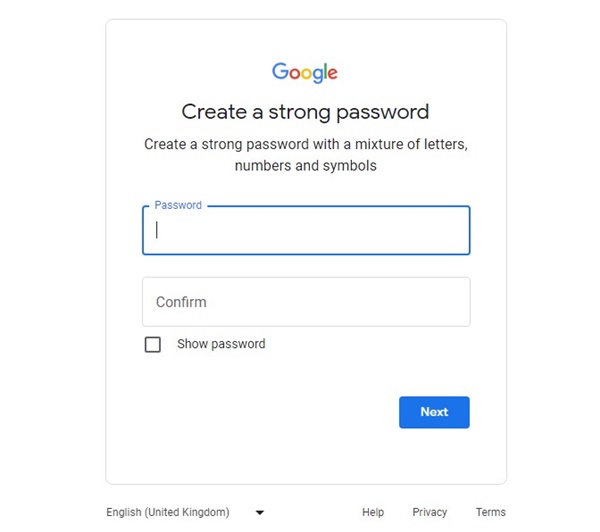 4. Now open a new tab and visit this webpage. Now select the phone number of the country you live.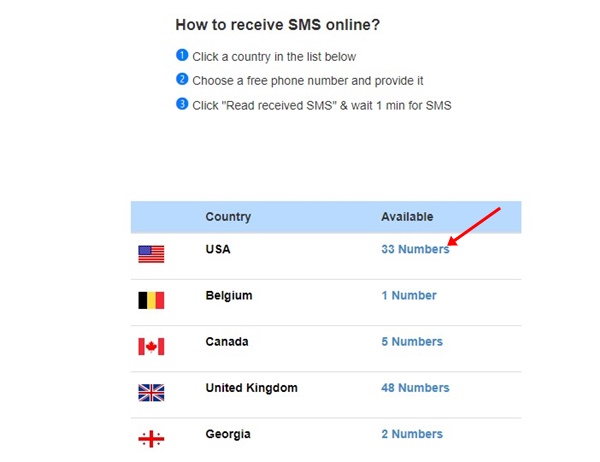 5. Now, you will see lots of fake phone numbers. You must click the Read Received SMS to unveil the phone number. Once unveiled, copy the phone number to your clipboard.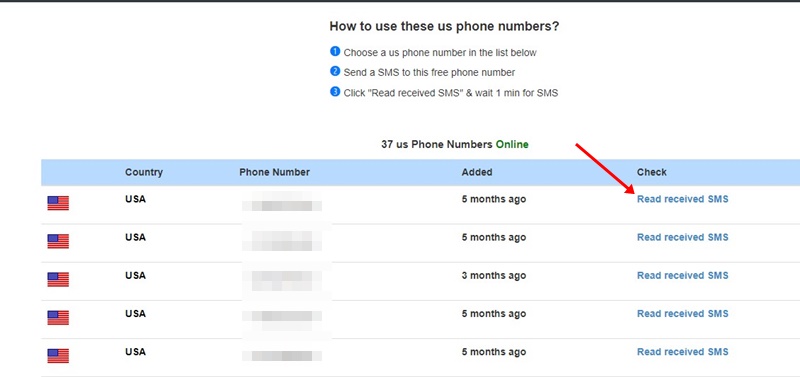 6. Switch to the Google Sign in page and paste the phone number you've copied. Ensure you use the correct country code while entering the generated phone number.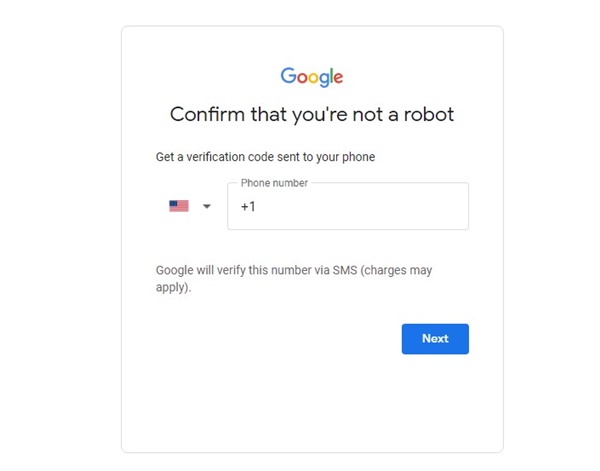 7. Now switch back to the Receive SMS website and click the Update Messages button. The phone number will receive the OTP for verification; copy it and paste it on the Google phone verification screen.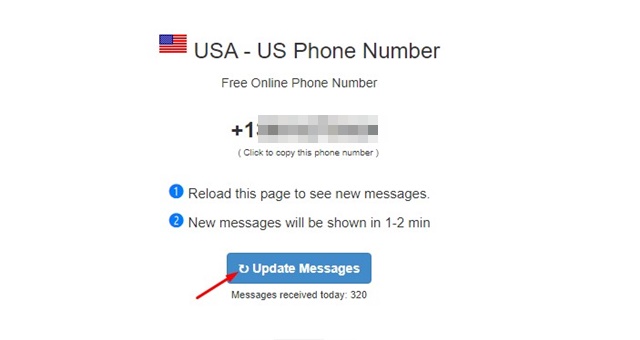 That's it! This is how you can create a Gmail account without using your phone number.
2. Use Virtual Phone Number Apps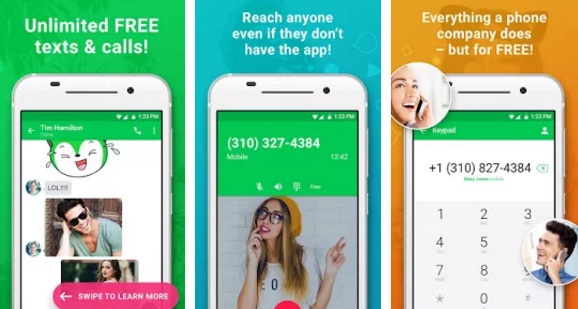 Virtual phone number apps are mainly used to bypass the phone verification process. While not every virtual phone number provider is compatible with Google services, some still work.
The goal here is to use Virtual Phone number apps for account verification. The benefit of Virtual Phone number apps is that they provide you with a real & private phone number; hence your OTPs remain confidential.
These legitimate apps provide you with a secondary phone number for use. You can also use phone numbers generated from these apps to make and receive calls, exchange SMS, verify accounts, etc.
The only drawback of virtual phone number apps is that they are often very expensive and offer phone numbers in selected countries. So, check the supported countries before installing a virtual phone number app.
3. Use a Free Online SMS Website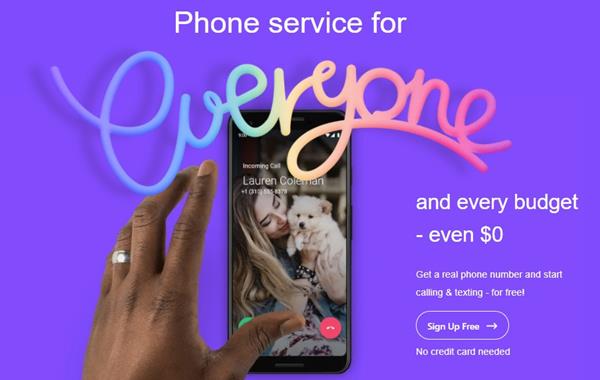 There are quite a few free online SMS websites available on the web to bypass SMS verification. The problem is that Google doesn't accept the phone number provided on these websites for account creation.
So, you will have to do lots of hard work finding a website offering phone numbers that work with Google or Gmail. Once you find the website, you can use the phone number to create Gmail account.
We have already shared a list of the best sites to receive SMS online. Make sure to go through that list to explore all available options.
4. Use BlueStacks to Create Gmail Account Without Phone Number
BlueStacks is an Android emulator that can be used to create Gmail account without phone number verification. However, whether you can bypass the Gmail phone number verification depends on the country you live in.
You can create a Gmail account in some countries without entering a phone number. So, you can try your luck; but it isn't a sure shot method to create Gmail without a phone number.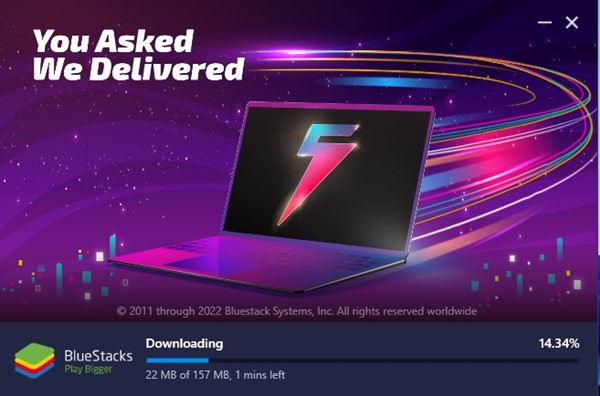 Download & Install BlueStacks on your computer.
Open BlueStacks and click on the Google Icon.
Now click the Add a Google Account and select Create a new account.
Now fill in all details needed for account creation.
Finally, click on Create an Account to create your Google account.
After creating a Google account, you can use Gmail.
Always Use Legitimate Information
Google has the phone verification method for a purpose. The phone number verification method is supposed to eliminate bots and spam account creations.
So, if you don't want to use your primary number for creating a google account, you can use a secondary one. We don't recommend bypassing phone number verification while creating a Google account, as it's not a legitimate thing to do.
So, this article is about creating a Gmail account without a phone number. I hope this article helped you! Please share it with your friends also. If you have any doubts, let us know in the comment box below.