Disney UK has leaked Marvel's She-Hulk release date on its website for a limited time. Initially, it was first spotted by Murphy's Multiverse.
Previously, Marvel announced its She-Hulk, another web series of phase four that will show the adventure of Bruce Banner, aka the Hulk (played by Mark Ruffalo), and his cousin Jennifer Walters (played by Tatiana Maslany) to get Hulk-like qualities after a blood transfusion.
According to the leaks, She-Hulk would release on Wednesday, 17 August, which accidentally appeared in the Disney Plus UK's website post. That release date is perfectly set for the Disney Plus release plan. Let me explain to you.
Marvel's She-Hulk Release Date: Where to Watch it Online?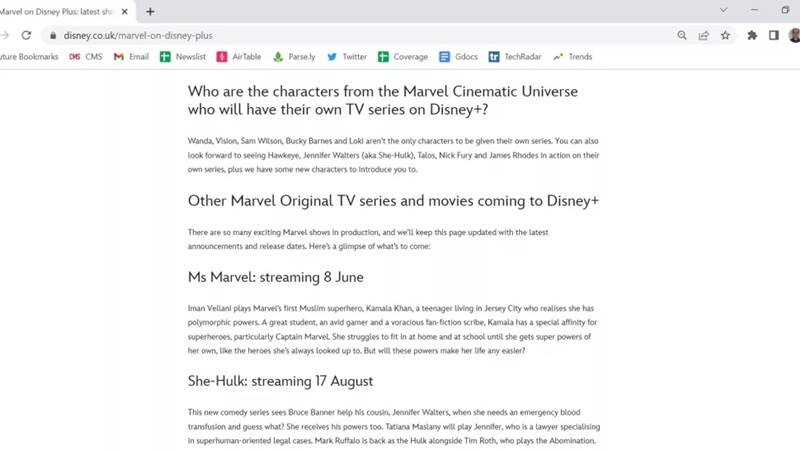 She-Hulk is expected to be available to watch on 17 August 2022, which may also be delayed next year due to its heavy time-consuming CGI production. Earlier, It was said to be launched in the fall of this year.
After Moon Night completion with a gap of five weeks, Ms. Marvel is planned for June, which will end in July, and around after five weeks, 17 August, so that we can rely on this release date.
It will be officially streaming exclusively on Disney Plus and in India on Hotstar Disney+. If there any new detail arrives, we will let you know.