Google Chromecast is the best to stream media from small-screen devices to large-screen devices like TVs, monitors, etc. Chromecast is really easy to use, and millions of users are already using this device in their homes, office, or business.
While Chromecast itself is very useful, it has some problems. The Chromecast fails to work or connect with smart home devices. If you are someone who relies on Chromecast to stream videos on a big screen, Chromecast not working problem might daunt you.
Steps to Fix Chromecast Not Working Issue
So, if your Chromecast is not working or you cannot connect to the internet, you may find this guide quite helpful. Here we have shared some simple steps to fix Chromecast not working issue. Let's check out.
1. First, check for power supply issues to the device, and if there are some issues, try to fix them. If the Chromecast responds well, you don't need to do anything else; follow the steps given below.
2. Reset the Chromecast by pressing the button near the Power button. You need to press the button until the light blinks. This will then reboot the device and will start with fresh settings. This can thus remove any problems causing the Chromecast not to work properly.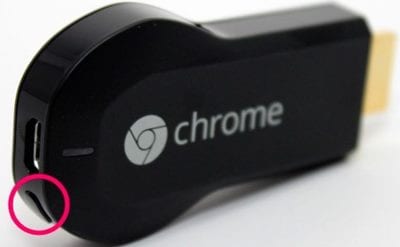 3. The bad connection can cause your Chromecast not to work properly. Try to reboot the Router or dongle. This is simple to do and will not interfere with Chromecast's settings.
4. Ensure that the network you are using operates at 2.4GHZ, as this is the normal requirement for the best remote connection of the Chromecast. You can also google the network details to know what exactly GHz that network is used.
5. Router firmware does affect the Chromecast connection. So try to update the Chromecast connection to the latest versions. This will solve all of the issues related to Chromecast, and you can enjoy using it.
So, these are the few best ways to fix Chromecast not working issue. If you need more help fixing Chromecast problems, let us know in the comments below.