Time to glance at the 10 best futuristic things you can buy online that are just amazing in their use, and you will really need them in the future. So have a look at all these products discussed below.
Have you ever seen something great new gadgets in the markets that you possibly would feel won't exist in this generation? Yes, you wouldn't have seen this kind of futuristic thing anywhere in the markets, the web, or anywhere else, but still, there are some Futuristic things that you could now buy for your smart devices, tasks, etc.
Here in this article, we have listed 10 futuristic things that you won't believe exist, but still, you get up the chance to buy these online through web services or online stores. Go and check out the list to know about some of the best things which you might love to get as soon after knowing about these.
Also Read: How to Use Disposable Accounts for Viewing Different Websites
10 Futuristic Things You can Buy Online
Below are the things that you will surely love to try. We've mentioned below their description. So follow the below guide to proceed.
Also Read: Top 10 Uses Of OTG Cable That You Should Know
1. Blink Board
This is the greatest physical skateboard with the inbuilt electric control that lets up the user move on through the power and not through pushing by the legs. Being such an advanced tech skateboard, it isn't too heavy, and it also just measures about 27 inches only. It could gear up the speed up to 15.5 mph with the inside motors, and this is just what is more than enough.
2. Bixi
This is the gesture control system for the smart devices in your home, just use up some kind of air gesture near this tech gadget, and it would help to perform up to the defined task for your smart home system connected to it.
3. VOLT
This is a lighter that needs no fuel or plastic but is made of such material which could be charged through USB and then it would be able to lit up for the whole month on a single charge only. You could not guess about it unless you put your hands on it.
4. Taiga Tower
Do you own a garden in your home? Are you always bothered to take care of it? If you then just don't worry and go for this gadget. It is a smart indoor gardening system that helps water the garden, and the LED spectrum makes it a breeze to live in.
5.  World's First Truly Smart Lamp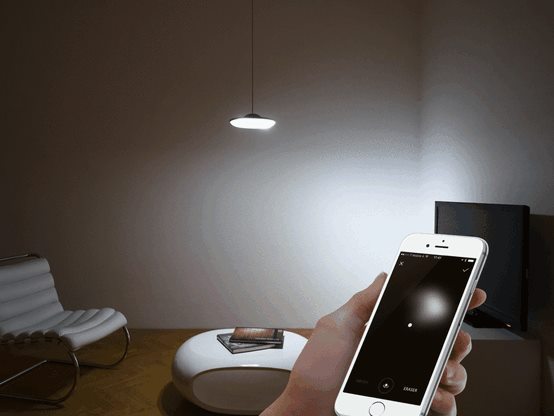 The lamp could be controlled through the sensors to emit light of different colors in any particular direction. This could be enough to justify this amazing lamp.
Also Read: Top 10 Best Crowdfunding sites for Fundraising
6. Suzy Snooze
Amazing innovative sleep companion which helps to provide children, babies, and adults their preferred and required time of rest through its technologies.
7. ECLIPSE
This is the future of connecting cables for smart devices, charging them fast and easily. Through this, the users could install more than one device with USB connections and hence charge them all at the fastest possible speed.
Also Read: Top 10 Best Websites To Learn Ethical Hacking
8. Dusty Brush
This is the advanced type of vacuum cleaner attachment that you could either use to clean your hard-to-reach areas too very easily. This would be very beneficial in terms of its usage style, although you could also find similar kinds of things available which do not provide that very handy usage control.
9. Shift
The drone is full of technology that you would be only seen in your dreams, like it has amazing sensors and amazing cameras, speed, etc. This is the one that is almost said to be the top-notch drone that could be ever found on the planet to date.
10. Bonjour
This is a smart alarm clock that is fitted inside with advanced technology that works to read your whole day's behavior and hence notify you of the alarm sounds for waking up at the calculated time while you have got up to the fullest of your sleep and rest. Just use it up, and you will never need to set the alarm again for your waking routines.
Also Read: Top 15 Best File Sharing Websites to Share Large Files Online
These were the futuristic things, have you ever seen such kinds of things or ever bought these? No, you won't have your hands on these things as these are futuristic things that you might not even know until now. But apart from that, now, you got the chance to get these things through online services.