A proximity sensor often emits an electromagnetic field or a beam of electromagnetic radiation (infrared, for instance), and looks for changes in the field and you can disable this sensor in your android device using xposed module.
Today every smart device is now having proximity sensors in it and thats responsible for emitting lots of radiations and also you sometime not need this sensor as this is somehow the addition feature in the device and talking about the android which ususally emits lots of electromagnetic radiations and this is not good for health as it can cause major disease with the time. So here we have a cool method by which you can easily disable this proximity sensors in your android. And this can be also for temporary time or can be permanent time depending upon your choice. So have a look on complete guide discussed below to proceed.
Also Read: How To Overclock Android To Boost Performance
Note :- The proximity sensor on most smart-phones with touchscreen exists to disable accidental touch events. The most common scenario is the ear coming in contact with the screen and generating touch events, while on a call. And disabling this will disable all these feature.
How To Disable Proximity Sensor In Any Android
The method is quite simple and just need a rooted android device that will allow Xposed installer to run on device. And after having Xposed installer you will be using a Xposed module app to disable the proximity sensors in your android. For this follow the guide below.
Also Read: How To Use Android As Mouse and Keyboard
Steps to Disable Proximity Sensor In Your Android:
1. First of all you need a rooted android as Xposed installer can only be installed on a rooted android, so Root your android to proceed to get admin access of your android device.
2. After rooting your android device you have to install the Xposed installer on your android and thats quite lengthy process and for that you can proceed with our Guide to Install Xposed Installer On Android.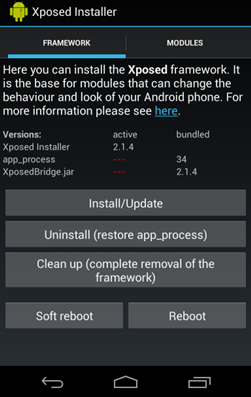 3. Now you need to download and install the cool Xposed module Disable Proximity the app that will allow you to disable the proximity sensor.
4. Now after installing the app in your device you need to enable this in the Xposed module and for that just tick on the app in the Xposed installer.
5. Now simply reboot your device to make this xposed module to work properly in your device.
6. Now after reboot you just need to open this app and you just need is to disable the proximity sensor there.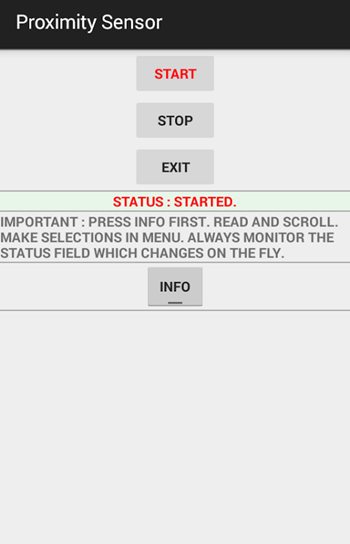 7. Thats it you are done, now the sensor will get disables on your device.
Also Read: Best Android Tricks & Android Hacks
So above was all about How To Disable Proximity Sensor In Any Android. With this method the sensor will get disabled and the EM waves coming from your android device will reduce to great extent. Hope you like this, keep on sharing with other too. Leave a comment below if you have any related queries with this.