Here is list of all top best PC softwares and methods which are used to recover deleted files on PC. Go through the full post to know about it.
When you delete any file in Windows, it goes to Recycle bin where you can comfortably restore it. What if you deleted it permanently (In windows by pressing Shift+DEL)?. Sometimes we accidently delete images, videos and important document files from our PC, Pendrive, SD card and we don't hold any recovery options. Well, it's not a reason to worry as there are many powerful file recovery software available on the internet which lets you recover deleted files from your PC.
How to Recover Deleted Files From Your Computer
As you already know that there are many hard drive recovery services. Now I'm going to tell you the top best data recovery options and applications that will surely help you in this job.
Also Read: How To Recover Files From Corrupted USB Drive
Method 1. Recycle Bin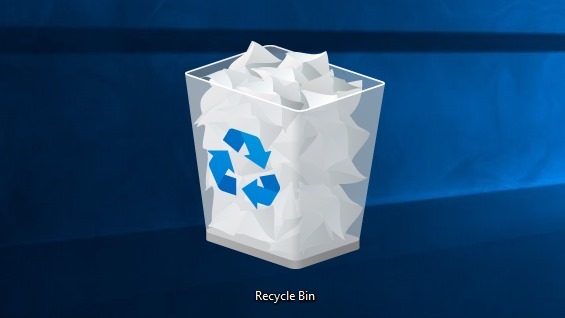 Mostly if you are looking for a way to recover your deleted files or folders then Recycle bin is the prominent place in which your deleted files may remain. So have a look at your recycle bin.
Method 2. Backups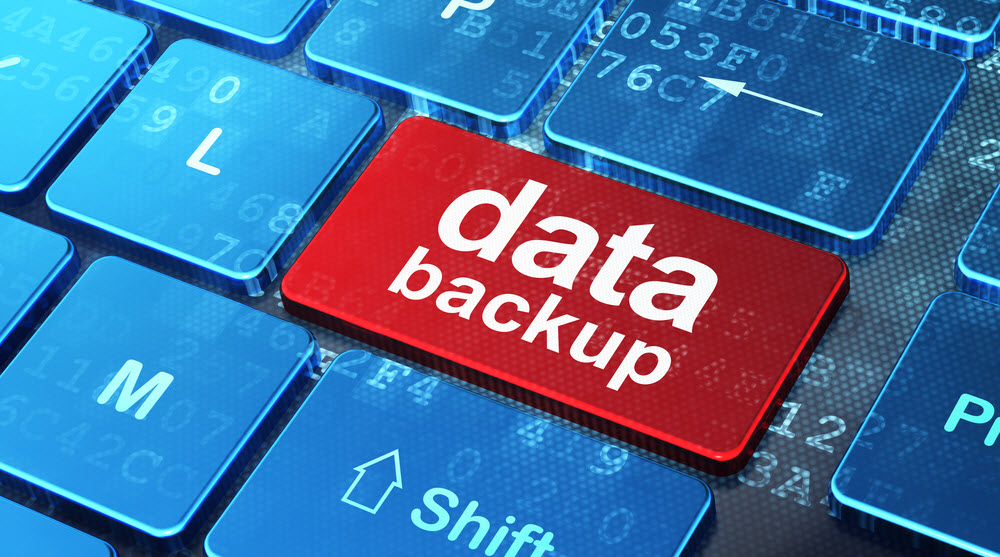 If you have a conventional habit of backing up then you not need to worry about your lost files, have a look at your backup programs and see if the lost data can be recovered.
Method 3. Using Windows Restore Option
If you permanently deleted files from your computer and if you want it back then you can find this feature useful. This method is not effective as compared to others. However, you can use this inbuilt feature to get back deleted data without using any software.
Step 1. You need to right click on the folder which you want to restore it to previous versions.
Step 2. Now you need to click on the option "Restore Previous versions"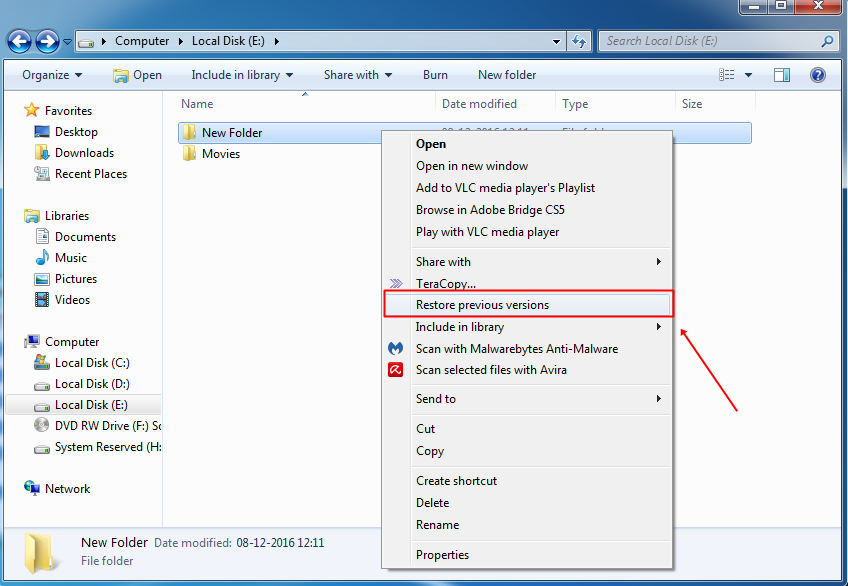 Step 3. Now you will get to see the option to restore it to previous versions. You will only see a list of available previous versions of the file or folder if you are using Windows backup to backup your files as well as restore points. Since I don't have Windows backup, the list is showing empty.
Step 1. You need to right-click on "My Computer" and then select "Properties"
Step 2. Now you need to click on the option "System Protection"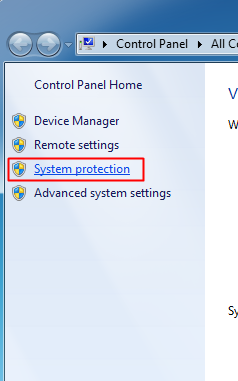 Step 3. Now you will see all the available drives. You need to select the drive and then click on "Configure"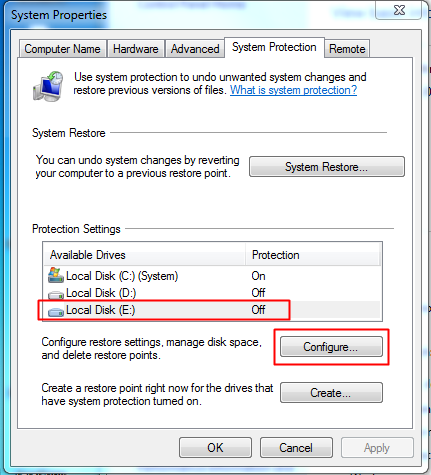 Step 4. Now you need to click on "Restore System Settings and Previous Versions of files" and then click on "OK"
That's it! you will now see an option to recover any particular file or folder.
Recover My Files data recovery software recovers deleted files emptied from the Windows Recycle Bin, files lost due to the format or re-install of a hard drive, or files removed by a virus, Trojan infection, unexpected system shutdown or software failure
How to use Recover my files?
Step 1. First of all download the software Recover my files from the provided link and install it on your computer
Step 2. You will see two options on opening the app Recover files and Recover a Drive.
Step 3. If you want to recover your files, you need to select the option of Recover files. now you will be asked to select the drive to search and recover files.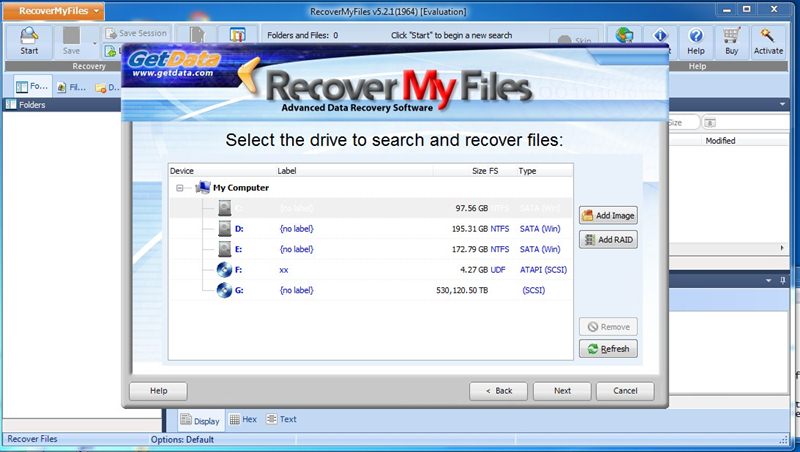 Step 4. On the very next screen, you have to search for deleted files.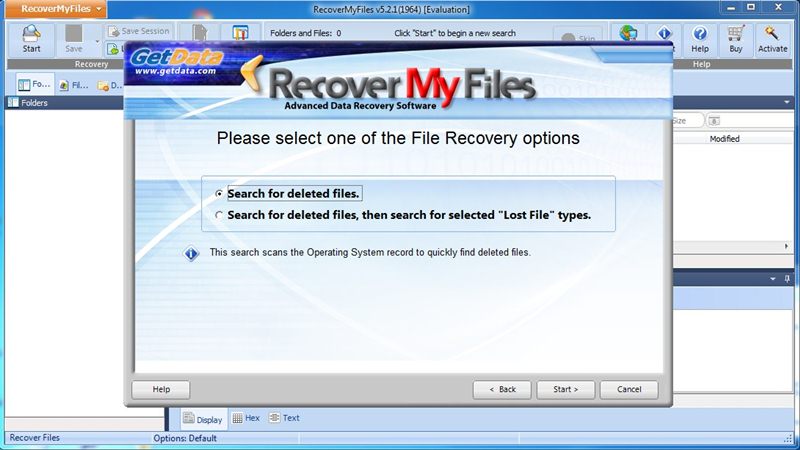 Step 5. Now wait for few seconds while the software search for the deleted.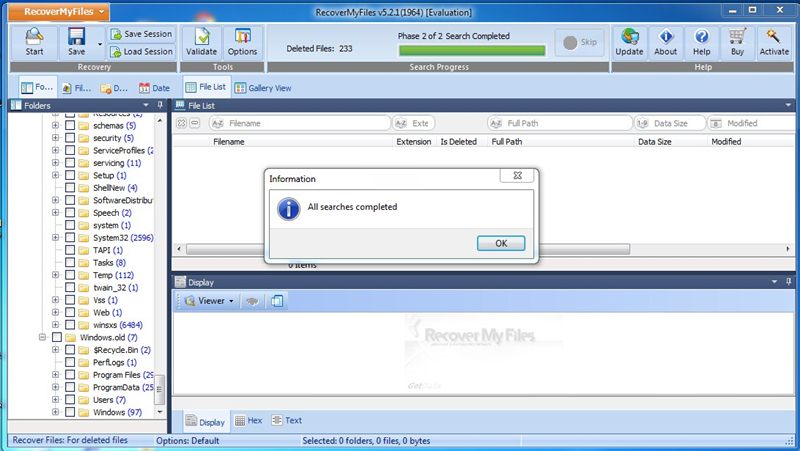 Step 6. Now you can see all your deleted files, you can recover them by simply locating the folder. You have to unhide the protected files in Windows in order to locate the given path.
That's it! you are done. Once you browse through the given path, you can see your deleted files and can transfer it to another drive in order to recover it.
Alternatives?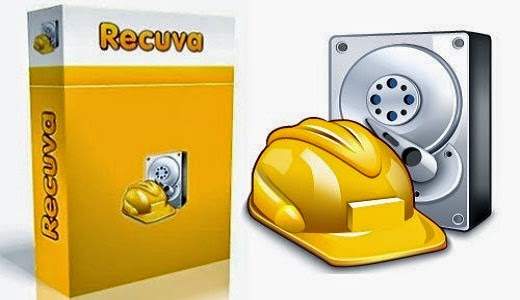 Recuva is one of the most popular and powerful file recovery tool for Windows. You will find it very easy to navigate because of it's clean interface user-friendly options. It has following features :
Undelete files on your computer
Recover deleted emails
Securely delete files you want to erase forever
Restore unsaved Word documents
Recovering files via Recuva  is very easy, you have to simply download and install the Recuva then after opening it now select what you want to restore. You can search for deleted Pictures, music, documents, videos, compressed files or emails. If you're not sure about file name, just select 'All Files' option. Now select the file, either right-click on it press Recover button to recover it.
Also Read: How To Wirelessly Share Data Between Pc & Android Mobile
Pandora Recovery is the another best hard drive recovery service/tool for recovering files. It helps to recover deleted files from hard drive, USB, Network drives etc. It is best because of following features :
Browse, Search, Preview, and Recover deleted files.
Recover Archived, Hidden, Encrypted, Compressed files.
Recover Images, Documents, Movies, or any other type of files.
Recover to Local Hard Drive, Network Drive, or Flash Drive.
The process of recovering files from Panda recovery is very simple you  just have to follow the wizard and its instructions.
Also Read: How To Share Internet Connection With Android via PC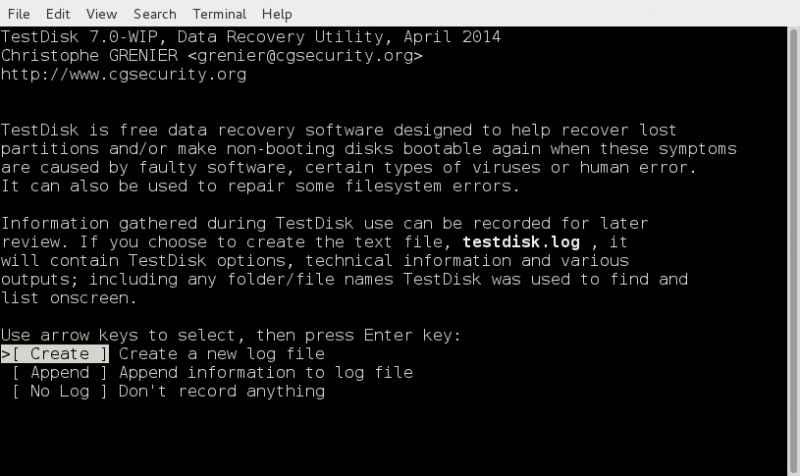 This is also the one of best hard drive recovery service providing software. It is a powerful free data recovery software which helps to recover lost partitions and make non-booting disks bootable again when these symptoms are caused by faulty software, certain types of viruses or human error (such as accidentally deleting your partition table). TestDisk is available for lots of operating systems, including Linux, Windows, and Mac OS, and supports lots of file systems. It has following features :
Fix partition table, recover deleted partition.
Rebuild NTFS boot sector.
Undelete files from FAT, exFAT, NTFS and ext2 file system.
Recover NTFS boot sector.
You need to be careful about using this and better to follow on-screen instructions while using it.
Also Read: How To Receive And Make Android Call On Windows PC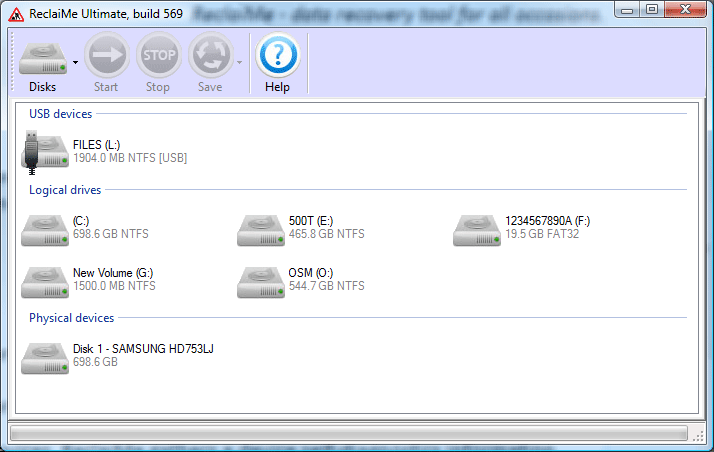 This is another data recovering software. It is very manageable to practice because of its user-friendly interface. It can recover files under Windows (FAT16, FAT32, exFAT, NTFS, ReFS file systems), Linux (EXT2, EXT3, EXT4 and XFS file systems), Mac(HFS, HFS+, and UFS file systems). It has following features :
Undelete a single file or multiple files.
Unformat a hard drive (desktop and laptop).
Recover RAW file system drive.
Recover data in case of boot failure.
Just simply follow on screen instruction to recover data using ReclaiMe.
Also Read: How to Remove Shortcut Virus from USB Drives & PC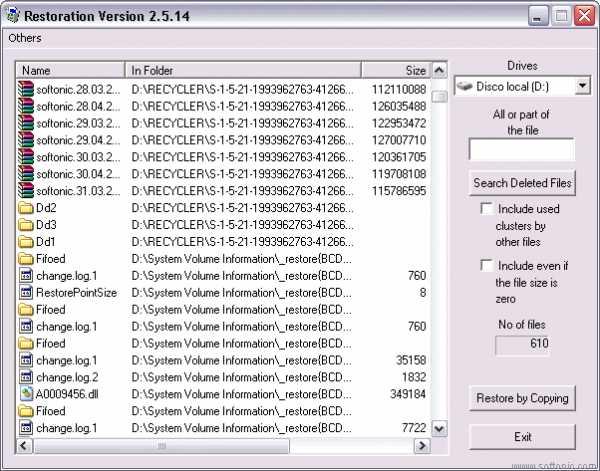 Last but not least, restoration works with FAT and NTFS as well as digital cameras cards. It is also the powerful tool for recovering lost/deleted data. It has following features :
Recover deleted files.
Undelete files.
Unformat a hard drive.
Photo recovery.
Also Read : How to Recover Deleted Files On Android
So, in this way you can recover deleted files on a computer and this is all about hard drive recovery service/tools. I hope this helped you a lot. If you are facing any problem just comment it below. Feel free to share it.
COMMENTS
AUTHOR