We all know very well that recently, Google Chrome appeared in a surprising way in the tech giant Microsoft's Windows application store. However, now according to the latest reports, currently, the tech giant Google's web browser, Google Chrome is not available in the Windows Store, as Microsoft just removed Google Chrome from its App Store.
Microsoft Violently Removes Google Chrome From The Windows Store
Currently, the tech giant Google's web browser, Google Chrome is not in the Windows Store because they do not want to go through the hoop of using Microsoft technologies. And, to be available in its store, Microsoft forces all web browsers to use EdgeHTML, Edge's own engine (Microsoft's web browser), as well as other technologies (Blink, the Windows rendering engine). If Google had done this, when using Google Chrome, in essence, it is as if we were using Edge, but with another appearance. Therefore, Google prefers not to be in the store.
But yesterday, Google Chrome appeared in a surprising way in the Windows application store. Does that mean that it has adapted to the standards of the Windows Store and now use EdgeHTML? Not really. What has happened is that Google has not included Google Chrome in its store, but an application that is called just as what it does is open the installation site of Google Chrome really.
Basically, since the Edge browser has reached Android, and is present in the Play Store, they want to do the same (the only Edge has complied with the rules imposed by Microsoft, without cheating). It is, with all the letters, a trap by Google to be able to have a presence in the Microsoft application store and be able to position itself and that the fake applications do not appear in the first position. However, Microsoft may not have seen it in the same way.
Microsoft removes Google Chrome from the Windows Store
Sure enough, Microsoft eliminated it yesterday. But probably it did not do it because of the trap used, because it conforms to the rules, using EdgeHTML, but the reason why it would have been eliminated is because it is not compatible with Microsoft Windows S (a Windows line designed for students) or with the mobile version of Windows.
According to a spokesperson said in a statement to the online media The Verge, "We have removed the Google Chrome Installer application from Microsoft Store, as it violates our Microsoft Store policies," which leaves us with the same doubts: has been eliminated for violating the policies of using EdgeHTML (and other technologies), or has it been deleted because it is not compatible with Windows S and mobile?
This demonstrates once again the lack of flexibility of Microsoft to attract new applications for its store, which is characterized by its low content. They want the developers to include their applications in it, but the advantages are few. And in the case of Google, for example, they force you to vitiate your own application to get a very small handful of downloads (that's what will be achieved because just as developers do not upload content, users hardly use it).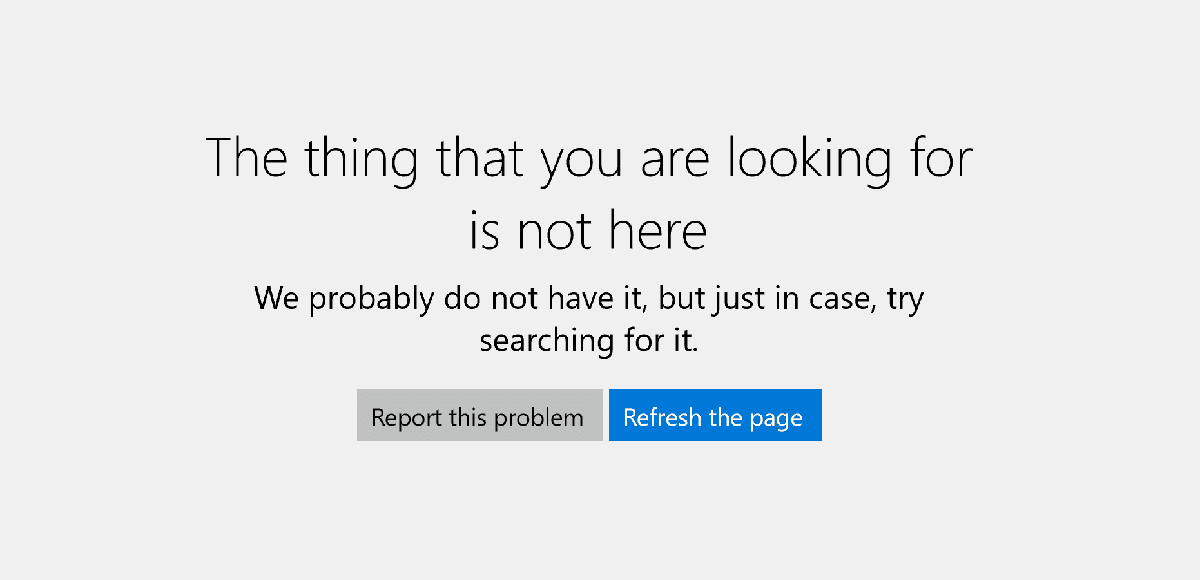 What we will find today, when trying to search Google Chrome in the Windows Store, is what we mentioned above: an error page. At least, we can continue installing any application that we want outside of the Windows Store, which would not miss anything that happened in a few years (macOS works like this, but it is another totally different ecosystem, where this is even advantageous).
So, what do you think about this? Simply share your views and thoughts in the comment section below.