After a long time now it seems that the rumors were true, as the tech giant Apple has finally confirmed today the keynote of presentation of the tech giant Apple's upcoming flagship smartphone, of course, the iPhone 8.
It's Official: Apple Confirms iPhone 8 Release Date
The rumors were true: as the tech giant, Apple has confirmed today that the keynote of presentation of the iPhone 8 will take place next Tuesday, September 12.
A few days ago, the Wall Street Journal marked this date as the day chosen for the company's special event in Cupertino and, although it was practically certain, so far there had been no official confirmation.
Now, the tech giant Apple has posted the date of the event on its website and has sent the relevant invitations to the users who can attend in person to the presentation, confirming both the date and the time as the venue of the conference.
Finally, the site that will host the presentation of the iPhone 8 will be for the first time at the Steve Jobs Theater at Apple Park. The company hoped to be able to give the keynote in this place, bearing in mind that this is a very special occasion in which it will commemorate the tenth anniversary of the iPhone.
However, until the last moment, it was not clear if space would be ready, since it depended on the construction deadlines, and in the last images taken by drones the building did not seem ready yet.
The iPhone 8's keynote will start at 10:00 a.m. local time, which corresponds to 7:30 PM Indian time. At Techviral we will try to be very attentive to everything that happens in the Apple Park, so stay very attentive.
Finally, now we have the date and time to know all the features of the iPhone 8, and we can see what is true in all the rumors and leaks we have heard in recent months.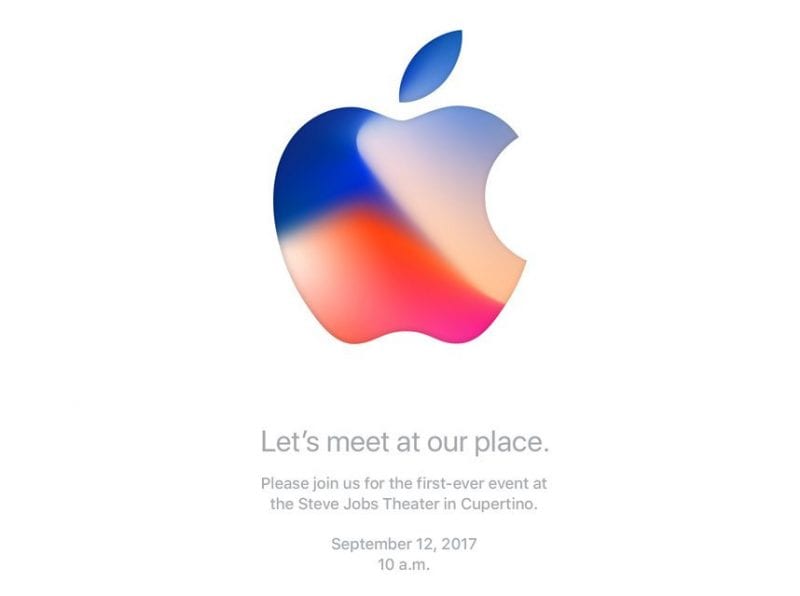 In addition to its smartphone star, the tech giant Apple is expected to introduce other products at the event, including the iPhone 7S and 7S Plus, the new Apple Watch with 4G connectivity and the new Apple TV 4K HDR.
As usual, the tech giant Apple has not yet made any official confirmation of what we will see in the keynote, so it is very clear that we will have to wait until next September 12th, 2017.
So, what do you think about this official confirmation and what are you expecting from the tech giant Apple's iPhone 8? Simply share your views and thoughts in the comment section below.