InShortViral: The new malware named ProxyBack which uses infected Pc's within the proxy service internet. It creates a robot inside network what was manually controlled by the hackers
[dropcap]P[/dropcap]roxyBack which is one of Russian company's domain is now being used by attackers which is essentially a privilege Web proxy service. The new malware named ProxyBack was actually discovered previous year in March 2014, but the behaviour of Proxyback is been discovered by researchers in recent times.
Also Read: US Government And FBI is Under Attack By Unspecified Hackers Either China or Russia
ProxyBack Malware Turns User System Into Internet Proxy
The Most educational institutes of Europe had become the most favourite target for ProxyBack malware and some regular home use computers had become the means of channeling illegal internet traffic. the malicious file appears to be of service to a Russian company, which uses infected Pc's within the proxy service internet.
As we mentioned earlier in this post that this malware is been identified the previous year in the month of March 2014, But the behavior was been identified by experts in recent times. what this malware does is turning the computer into a tunnel HTTP by which it passes the directed traffic through a company in Russia, that is the illegal way.
Also Read: 19 Year Old Hacker Hacked Into Airline Website And Steals $ 150,000
However, the infected computers are still not used to hide the location of the hacker who is spreading the malware instead it is shown as one of the trusted proxy servers based on online proxy service, that is been operated from Russia. The infected computers automatically create a robot inside network what was manually controlled by the hackers, later they used to exchange the information and instructions through HTTP.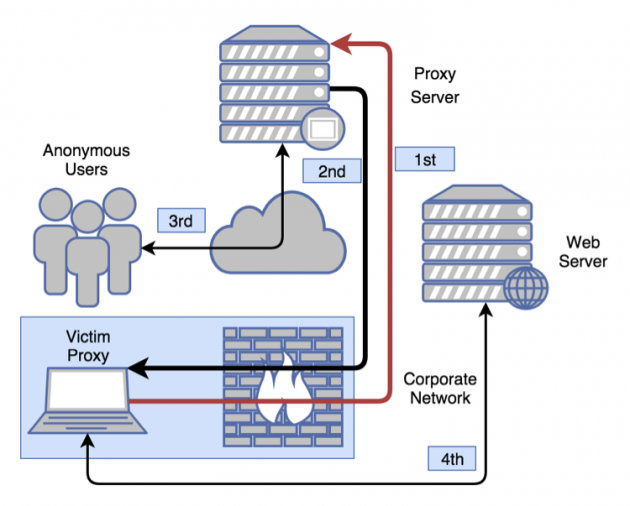 The site by proxy.ru who used to offer the proxy rental services through the internet is getting all the benefits. Researchers are still searching for whether there is any relationship between the hackers who use to create and distribute malware and the page owners of by proxy.ru. But one thing is for sure that all this happening around is illegal.
Also Read: Russian Hackers Now Targeting Your Country Steals Billion
Senior Member from Palo Alto Company said:
"Whether the people behind 'buyproxy[.]ru' are responsible for the distribution of the ProxyBack malware or not is unknown; however, it is clear that the ProxyBack malware is designed for, and used in, their service."
This was not the first time the experts of Palo Alto founded the Proxyback malware they had previously explored snooping malware's in computers.