Psiphon Pro is a VPN service that is available for Android operating devices. It encrypts the data that we send to websites when we are connected to the internet. It makes our data unreadable to others who can intercept the network.
Download Psiphon Pro Latest APK Version Free
Well, we all know what VPN is, VPN which stands for Virtual Private Network empowers server requests to pass through several servers anonymously. VPN services are frequently practiced to surf anonymously over the internet. Nowadays, VPN services are available for almost every operating system from Windows to Android.
So, VPN (Virtual Private Network) is one of the beneficial tools for your Android security. When you correlate to any public wifi or any type of net connection, you are not secure because anyone can track your activity. VPN is very useful because they encrypt your incoming and outgoing traffic that's why your ISP or Hackers can't track you.
So, in this article, we will talk about Psiphon Pro APK and how to use it. Basically, Psiphon Pro APK Is a VPN service which is available for Android operating devices. It encrypts the data that we send to websites when we are connected to the internet. It makes our data unreadable to others who can intercept the network.
Increased Privacy
If you choose to use a VPN while browsing the internet then you will experience a greater level of privacy. ISP cannot track you if you are using a VPN service.
Access Blocked Sites
We must admit that we very often come across sites that were blocked in our country. With the VPN, you can access those blocked websites with ease because it will be the VPN server that is locating them rather than your own IP address.
Secure Browsing
VPN offers some enhanced level of online security. Whenever you connect to the internet via VPN, your personal data which includes passwords, financial transactions, messages are secured and encrypted.
Using Torrent Sevice
Downloading movies and TV shows illegally from notorious torrent websites are not good. However, there are many people who use torrents for a good purpose.
Privacy is your right
The growth of VPN services has already reached the sky high and it's being seen as a basic internet security practice. Even if you don't think VPN is necessary, a VPN service can actually improve your internet experience.
What is Psiphon PRO Latest APK?
As we already mentioned, Psiphon Pro APK is one of the best VPN app available for the Android operating system. Whenever we connect to a VPN service, we actually connect to a server from another location and that server gets the website which we want to browse. By this way, the server sends the website data to us, but the website gets the data of the VPN server instead of us.
So, no one can see that we are browsing a particular website because our data is encrypted. In simple words, it's Tunneling our Data through a secure Tunnel. Psiphon VPN does all the jobs at just one tap. This is one of my favorite VPN app that I use it most of the time. Well, there are many other VPN services available on Google Play Store, but all of them come with some restrictions like a limited number of servers, countries, bandwidth, etc.
Another thing that you must consider is that you can't blindly trust any VPN provider. Some VPN service providers log your activities on the internet and then sells them that can ruin your internet freedom. So, you should go with a VPN that doesn't log users. So, Psiphon VPN is one of the best and reputed VPN service providers that is developed by Psiphon Inc.
Features
Well, now that you have known everything about Psiphon Pro VPN and it's used. It's time to take a look at some of its features. Well, as we all know it's one of the best VPN app available on the internet. It comes with some extended features.
With the help of Psiphon VPN. you can access blocked websites in your country
Psiphon VPN makes sure that you have safe access to the internet without any worry
It provides anonymous browsing of the internet. That means you can't be tracked
With the help of Psiphon Pro VPN, you can share your data more securely
Compared to all other VPN apps available, Psiphon VPN has a low cost to use VPN
It will enhance the speed of your internet. While using the VPN, you will notice an increase in your network performance.
Steps To Download & Use Psiphon VPN On Android
So, now that you have got the download links and are fully aware of its features, it's time to know how to use the app on your Android smartphone.
Step 1. First of all, visit Apkmirror and Search for "Psiphon VPN Apk".
Step 2. Now if you have downloaded the apk file, then you need to enable the Unknown Sources on your Android. For that, you need to visit Settings > Security > Unknown Sources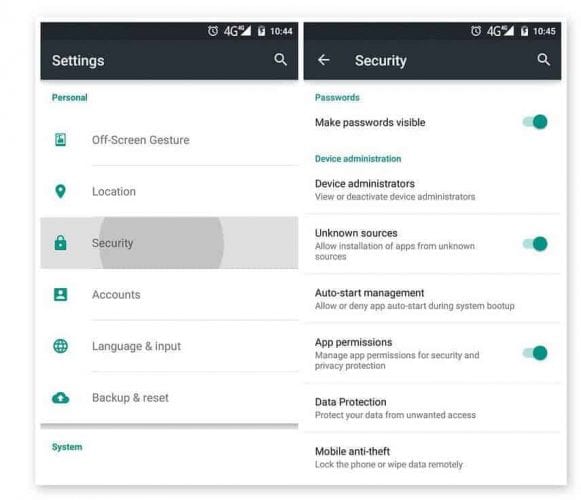 Step 3. Go to the folder where you have downloaded the Psiphon Pro APK file and then install it as you do with other apps. Grant all the permission it asks for.
Step 4. Now open the Psiphon Pro app from your Android's app drawer and tap on the Start button.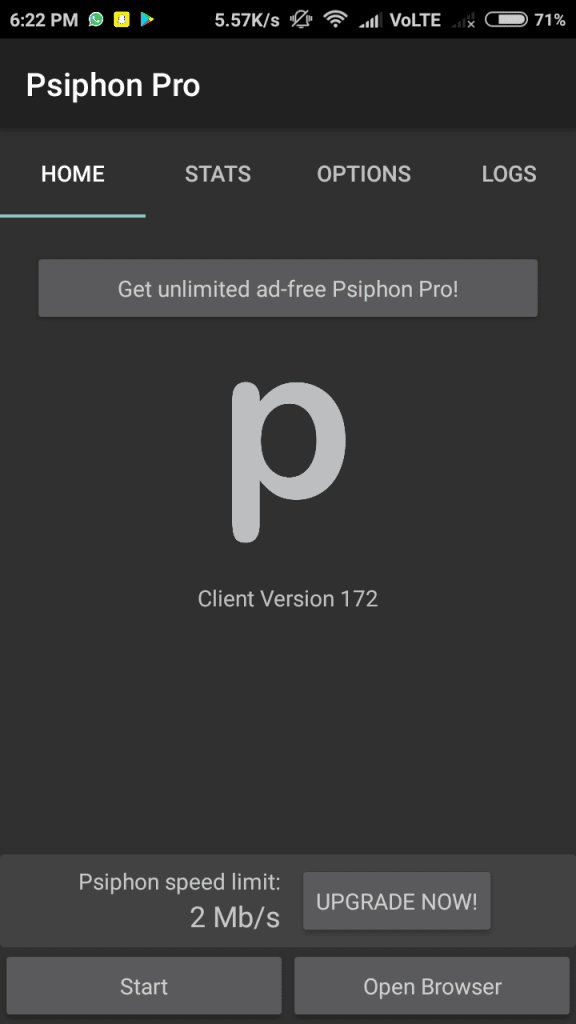 Step 5. After the above step, you will see two options, Tunnel Whole Device and Use Psiphon Browser. Tap on the Tunnel Whole device and wait until you see a message saying 'VPN service is running'
That's it, you are done! Now you are connected to the VPN server, you can check your new IP address from here to make sure your IP has been changed. If you have followed the above-mentioned steps carefully, you will not face any issue while installing the app. If you are still facing any problem, then discuss it with us in the comment box at the end of this article.
The article covers each and every aspect of the VPN app. Without any doubt, Psiphon Apk is one of the best VPN app available for the Android operating system. We have also mentioned one of the easy and most convenient methods to install the app on your Android. If you are facing any problem at any of the mentioned steps, make sure to discuss it with us in the comment section below. So, what do you think about this? Share your views in the comment box below.