A new type of malware has made its way to the market. This Android malware gives hackers full access to a users smartphone. The malware called "Rogue" infects victims with a keylogger and allows hackers to steal the user names and passwords and other sensitive data.
This Malware Allows Hackers to Steal your Smartphone's Data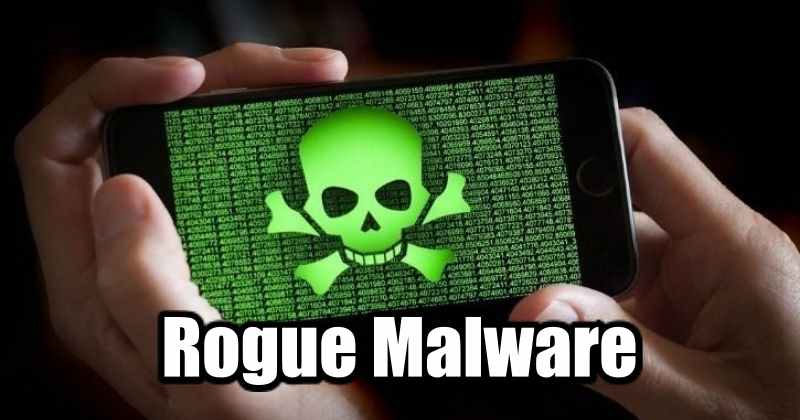 Rogue malware is available on underground forums for $29.99 (roughly Rs 2,200). The Rogue is a remote administration tool (RAT) is a low cost malware that can fully takeover on the smartphone, can monitor the GPS location, take screenshots, use camera, record audio form calls and much more. All these things are done without the concern of the owner of the phone.
The attacker just need their own smartphone to announce commands on an infected device. The cybersecurity researchers at Checkpoint Research has detailed the malware and said it is a combination of two earlier virus of Android RATs, Cosmos and Hawkshaw.
There is no way that hacker can install Rogue in the smartphone, it is launched on a smartphone by a malicious apps, or phising or other methods. So, if you have downloaded any malicious app then delete it right now.
Once the malicious app is downloaded, Rogue asks for permissions for hacker to access your smartphone. If you do not grant permissions than it will repeatedly ask for granting permission, until you don't allow.
And if you grant permissions, the Rogue malware register itself and hides its icon from the screen. And if the user tries to remove the virus as an administrator then it will say "Are you sure to wipe all the data?" By this it just scares people and they are feared of wiping all the data of the device.
This malware misuses the Google's Firebase service for apps to pretend to be a legal app on the device. Once Rogue is installed successfully, it also installs its own notification service that allows the hackers to check what notifications are coming to victim.
So, you need to be very careful and avoic falling for mobile malware updates. Moreover, the users must be cautious of apps which asks permissions many times even if you reject. And make sure you download the trusted apps from the official app store.