As we all know, the problem with Apple iPhones is that users can't expand their storage. Therefore, if you're one of them who desperately needs to regularly remove dozen photos and applications from their iPhone for lack of space then this is going to be a good news for you.
SanDisk's "iXpand Memory Case" Adds 128GB Storage to Your iPhone
SanDisk, the global leader in flash memory storage, has just developed an accessory to permanently solve the low storage issues in iPhones. Let me tell you that SanDish launched iXpand memory Case, which is made of hard plastic and coated with soft rubber inside.
iXpand Memory Case delivers more storage for your iPhone 6 or iPhone 6s. Available in 32GB, 64GB or 128GB of extra storage for all your content and with an optional add-on battery pack that gives you more battery life (sold separately), the iXpand Memory Case not only looks good while protecting your iPhone 6 or iPhone 6s, it gives you more room for all the stuff you can't live without. So users can use the extra memory to store things like music, photos, videos and more.
Obviously, this case also fulfills its original function, namely to protect our precious iPhone from Apple. It also has a SanDisk iXpand Case app, the app automatically organizes and arranges all the content into photos, videos, and music. Let's know more about the iXpand Memory Case.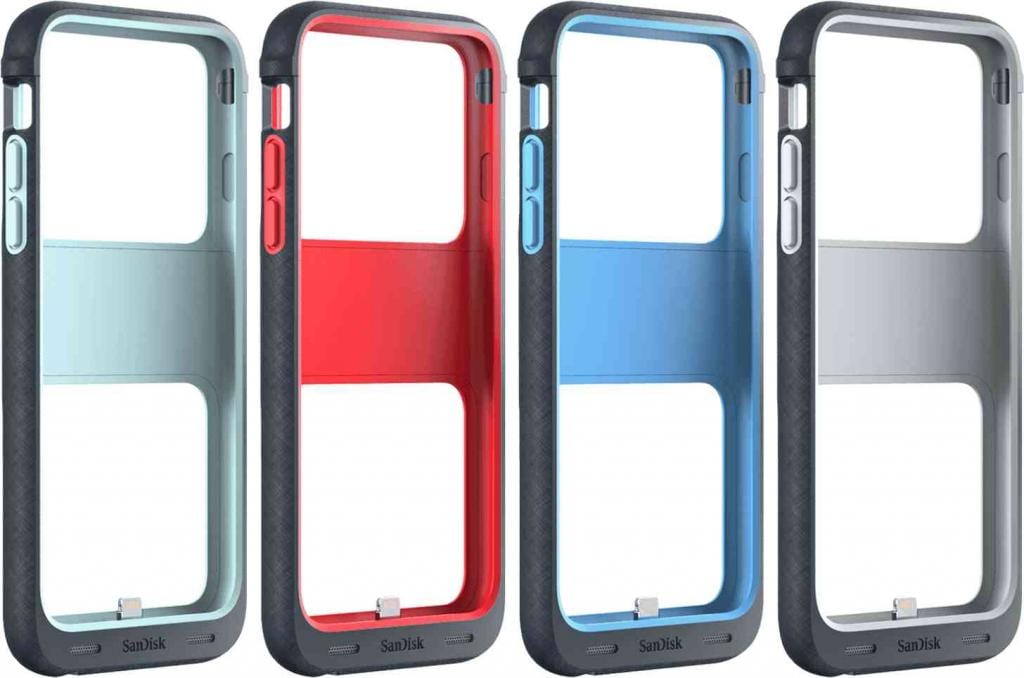 More Memory For Your iPhone 6 or iPhone 6S
With 32GB, 64GB or 128GB of extra storage, suddenly the possibilities are exponential. Take more photos. Watch more videos. Listen to more music.
Durable, Protective Case
Extra memory is great. But a case also needs to help protect your phone. The iXpand Memory Case features a hard plastic outside and soft rubber inside to protect your phone.
Automatic Camera Roll Backup
Set the iXpand Memory Case app to automatically back up the photos and videos from your camera roll to your case.
Password-Protect Your Photos, Videos, And Files
The iXpand Memory Case includes the SanDisk SecureAccess software for Windows and Mac computers, making it easy to protect and access your files.
Get More Power With the Add-on Battery Pack (Sold Separately)
The 1900mAh add-on battery pack boosts your battery capacity for those days when you need more power. Add it in a snap and easily remove it when you want to travel light.
The iXpand Memory case is currently available on Amazon and is available in three variants 128Gb, 64Gb, and 32Gb. Customers will also get the colour choices as it is available in 4 extraordinary colors. There is also an optional battery pack available.