US President Donald Trump's presidential campaign has launched Ads on Facebook and Instagram, which urges the users to ban TikTok. The ads on social media platforms ask the supporters to sign a "Petition" to ban the video creator app TikTok.
Trump campaign launches Facebook ads calling for support to ban TikTok.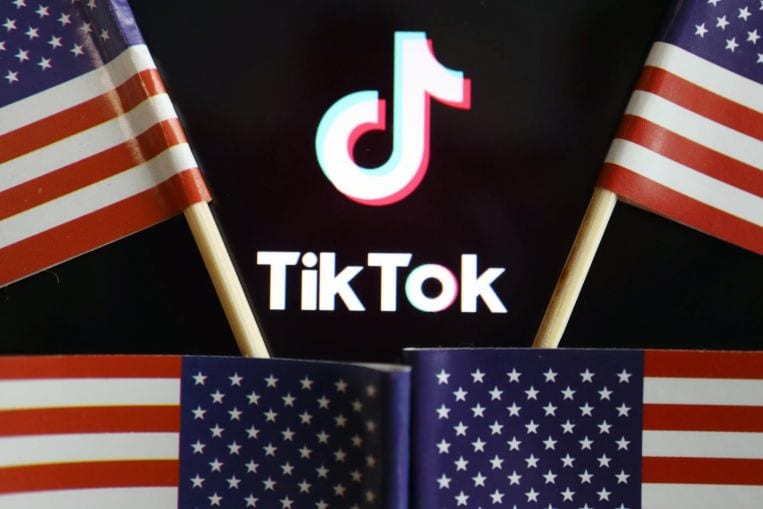 The presidential campaign is paying for these Ads, which are shown on social media platforms.
The Ads which are shown on Facebook and Instagram reads,
"TikTok has been caught red-handed by monitoring what is on your phone's Clipboard."
These ads encourage the viewers to sign the petition now and support to ban TikTok in the US. The ads direct the users to a survey where the users need to put personal information like email address and mobile number.
The ads started appearing in the feeds from Friday. These ads had come just after weeks when teens on TikTok were said to play a role in contributing to lower-than-expected attendance for President Trump's campaign rally in Tulsa.
The Trump Make America Great Again Committee paid for the Ads and targets the users of age 18 to 64 coming from election battleground states like Texas and Florida.
Trump's administration is involved in attacking TikTok, and the president told to ban the app, which is owned by Chinese tech firms. It can be one way to take revenge against China's approach to tackle COVID-19 pandemic. The Secretary of US State Michael Pompeo urged Americans not to download the app.
From years, the US government is suspicious of Chinese-owned social media network. The app can pressure the user to provide the data to the Chinese government. However, this allegation is still not proven.
Due to the suspicious app stealing the data, everyone wants to ban the TikTok app.
The ads on Facebook appeared and said that "TikTok is spying on you". The image of the ad was shared on Twitter by ABC News' Will Steaking and Taylor Lorenz.
NEW: Trump running anti-TikTok ads on Facebook, urging supporters to sign a petition to ban the app pic.twitter.com/hblOeUprar

— Will Steakin (@wsteaks) July 18, 2020
Trump now running anti-TikTok Facebook/Instagram ads accusing the company of spying on users pic.twitter.com/dfHuSVpciL

— Taylor Lorenz (@TaylorLorenz) July 17, 2020
The text on the ads says,
"TikTok has been caught red handed by monitoring what is on your phone's Clipboard."
It refers to the security issue, which was discovered by Apple's iOS 14 in other apps like AliExpress, AccuWeather, Call Of Duty Mobile, Google News, Overstock, LinkedIn, Reddit and others.