Microsoft has released Windows 11 latest insider preview build with many new upgrades and changes to the widget section, Taskbar's search icon, and many more.
Windows 11 upcoming features rumors regarding the dynamic Widgets content are already breaking the barrier, and this new build also enhanced it with a new notification badge.
Windows 11 Improving Its Widgets With New Feature
On Wednesday, build 25158 was released to the Dev Channel, and its feature starts from a new notification badging with a red dot, which will appear on the Widgets button on the Taskbar.
And this notification badging is related to the dynamic Widgets content. When you click on it, it will redirect you to the Widget board, which will show the breaking news or more content for what it was showing as a notification.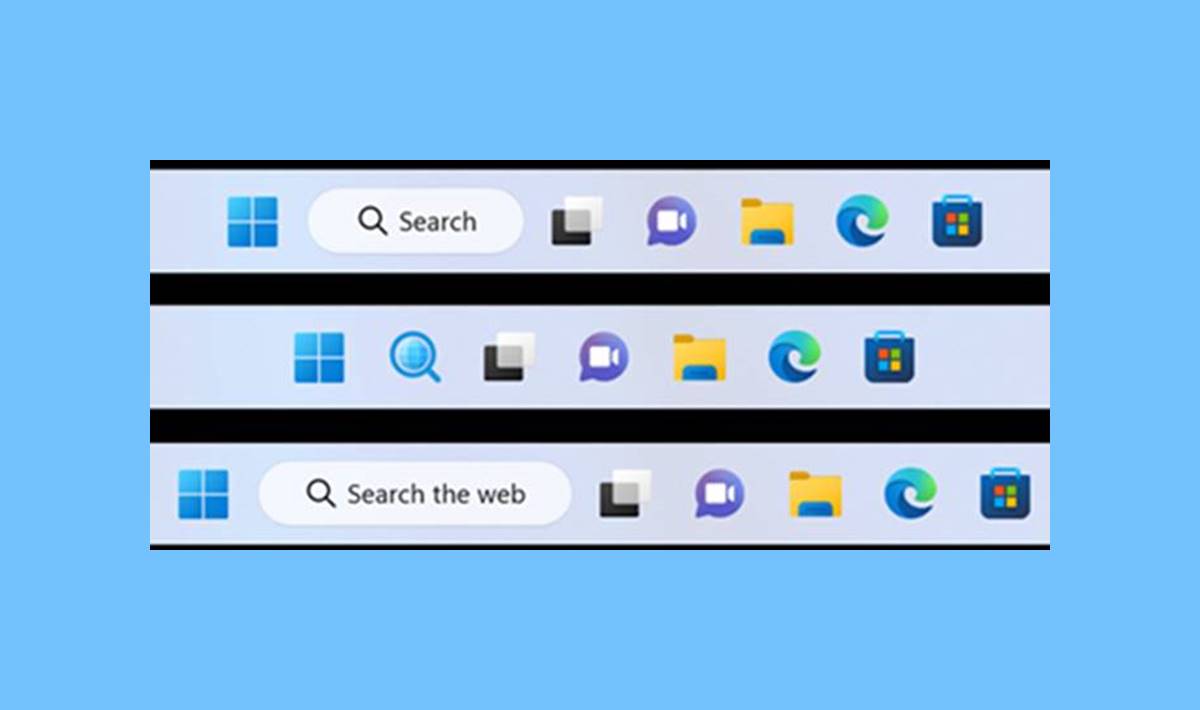 Another improvement is to the Taskbar's search option. As you can see in the above image, there are new different visuals for the search icon: the search icon, the search icon with "search," and the search icon with "search the web.
After feedback, the company will decide to add which one is more demanded and flexible to the users now it depends on opinions.
Some people were facing issues with closing the tab of File Explorer with the CTRL+F4 shortcut key because Function keys do not work for some users.
To solve this issue, build 25158 provided CTRL+W as a new shortcut for the closing tab in File Explorer.
And some other issues in the Taskbar were resolved but mainly fixed to explorer.exe crashes, which were due to the loading of Widget flights.
Besides, there are also many bugs & issues fixed, and as it was getting many crash reports for the apps that are going to get some new changes.
You also check out the complete key changes and improvements on this official blog from Microsoft.