Respawn Entertainment announced on Wednesday that Apex Legends will now be available on smartphones, which will be a mobile-optimized version of the studio's free-to-play battle royale shooter. It will begin with a limited regional launch next week that will last through the spring.
Players will have access to a limited roster of legends for the limited launch, including Bloodhound, Octane, Lifeline, Wraith, Mirage, Pathfinder, Bangalore, Caustic, and much more.
Last year, the game was only available in a closed beta in a few countries, but starting next week, it will be available in a limited regional launch in some countries.
Apex Legends Mobile Will Be Available in 10 Countries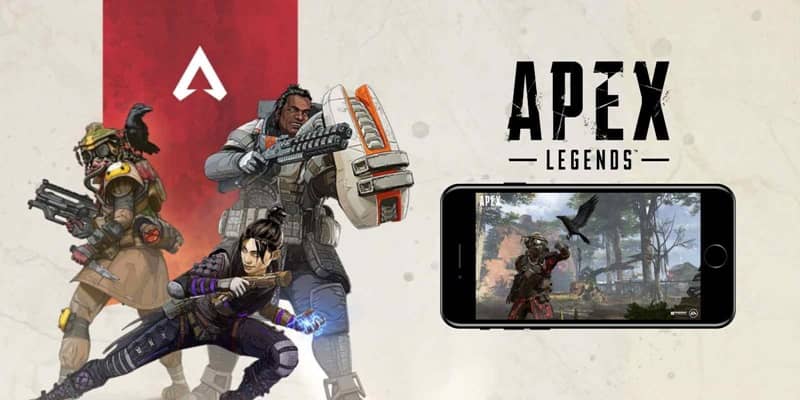 Australia, New Zealand, Singapore, Malaysia, the Philippines, Indonesia, Mexico, Peru, Argentina, and Colombia are among the nations that will have the game. It will be available to play on both Android and iOS in the above-mentioned countries.
During the closed beta, the game was also available in India. However, it is not on the list for the limited regional launch. Although Apex Legends Mobile has not yet announced an official launch date in India. It is expected that Respawn might give a release date once it has gathered enough data from the soft launch.
About The Apex Legends Mobile
Apex Legends Mobile is a smartphone-exclusive game that does not enable cross-play with the console or PC versions. The game is still in its early stages of development and it's worth mentioning that it might be available on all platforms such as mobiles, PCs, Xbox, etc.
As part of the final worldwide release, the developers said that the game will be available on all platforms, and more devices will be compatible with the game.
Pre-registrations for the game are currently active on both the Google Play Store and the App Store, with further information on the global launch to follow soon.
As per the official blog post of Apex Legends, the developers said that "We'll be sharing updates on the global launch once we've made informed decisions coming out of the limited regional launch." They also added that "We're still actively testing the app around the world, and we can't wait for more players to join the fun at launch!"