[dropcap]A[/dropcap]s we all know, Android is an open source operating system. Therefore, here is the list of ten best free and open source Android apps available on the internet. Go through the post to discover the apps.
Let's talk about Open Source first. It can be defined as the source code which is available with a license in which the original holder provides the right to change, modify and distribute the software to anyone or anywhere.
Android is an open source operating system. However, most of the apps that we find in Google play store are not open source. We can get the wide range of apps on Play store, however, only a few Android apps out there which are open source. Therefore, today we are going to share 20 best Android open source apps that you could find on Google play store for free.
Top 30 Best Free and Open Source Android Apps
DuckDuckGo is the search engine that doesn't track you. This Search & Stories app offers you real privacy, smarter search, and stories that you'll love! It could easily replace your Google search engine. The more you use the app the more you will love it. This app is open source so anyone can contribute to its development or examine the source code.
Muzei is a live wallpaper that gently refreshes your home screen each day with famous works of art. It also recedes into the background, blurring and dimming artwork to keep your icons and widgets in the spotlight. Simply double touch the wallpaper or open the Muzei app to enjoy and explore the artwork in its full glory. It is an open source app, therefore, you are always welcome to use your own photos.
Also Read: Top 15 Best Antivirus For Your Android Smartphone In 2016
QKSMS brings a refreshingly beautiful and responsive material design touch to the stale state of text messaging. In a world with clunky SMS and MMS apps cluttered with bloat and ads, QKSMS is something to get excited about. The best part of this app is it is the fully open source!
As the name suggests this file manager will amaze you. This file manager becomes handy if you are looking for a few advanced features like Samba support and root browsing. It also looks stunning. You can change to color of the file manager and also modify few things because this is an open source app.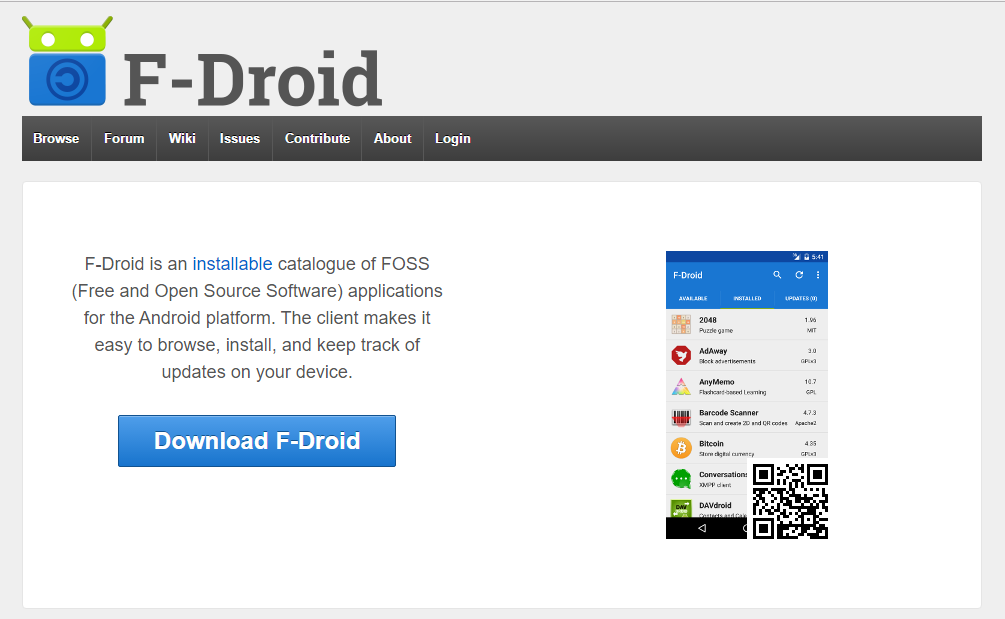 F-Droid is an installable catalog of FOSS (Free and Open Source Software) applications for the Android platform. The client makes it easy to browse, install, and keep track of updates on your device.
AntennaPod is a podcast manager and player that gives you instant access to millions of free and paid podcasts, from independent podcasters to large publishing houses such as the BBC, NPR, and CNN. AntennaPod is free in all senses of the word: open source, no costs, no ads.
DashClock is a home screen clock widget for Android 4.2+ phones and tablets, with lock screen support for Android 4.2-4.4. It also exposes additional status items called extensions. The widget comes bundled with extensions that give you instant access to some useful features
KISS Launcher allows Android users to simplify the home of their interface, to purify their screens and access the functions they need as quickly and as simply as possible. Kiss Launcher is open source.
VLC media player is a free and open source cross-platform multimedia player that plays most multimedia files as well as discs, devices, and network streaming protocols. VLC for Android can play any video and audio files, as well as network streams, network shares and drives, and DVD ISOs, like the desktop version of VLC.
Omni Notes is the Open-source note taking the application, designed to be lightweight and simple without giving up smart behavior. It has some cool features like batch note editing, full-text search, URL recognition, etc.
Also Read: Top 15 Best Audio Editing Apps For Your Android Device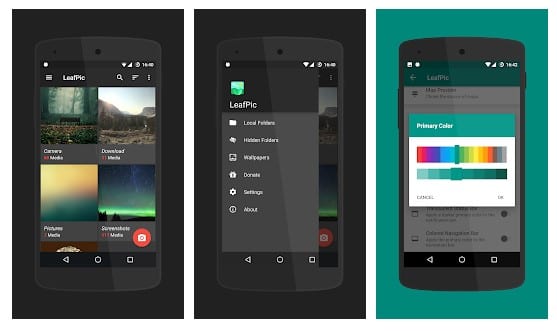 The app is in beta phase and this is a fluid, material-designed gallery for you. This app is ad-free and open source under GPLv3 license. The app offers 50 main colors, 9 accent colors and 3 base themes for better user experience.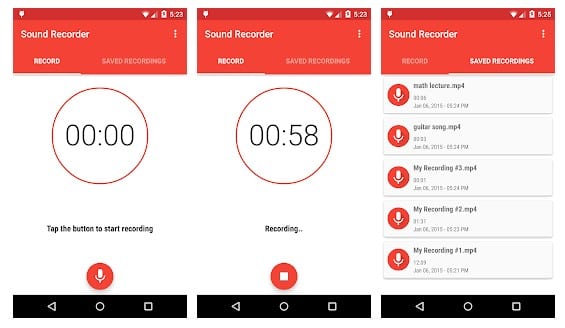 If you are looking for an open source sound recorder for your Android smartphone then Easy sound record could be the best choice for you. This is just a simple and easy to use sound recorder app for Android. If you want to gain knowledge about audio recording and manipulating then this project is the best way to start.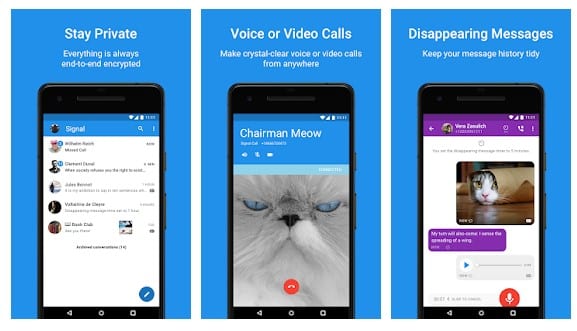 Signal is Free and Open Source, enabling anyone to verify its security by auditing the code. Signal is the only private messenger that uses open source peer-reviewed cryptographic protocols to keep your messages safe.
This app lets you extract APK files from installed apps and games. After extracting the APK files you can share them. The most amazing thing is this app also lets users share APK files of system apps.
This is a simple browser which is fast and focuses on design, security, and efficiency. The app is around 2 Mb in size. However, it packs all the features that we expect from any modern day browser. The paid version of this app also features an AdBlock.
PhotoAffix allows you to combine photos together, in a vertical or horizontal orientation, to create one single image. A common use case for this is to create multiple device art screenshots of an app and combine them together to make a showcase image.
It is Simple, Small, Fast and Efficient File Explorer and One of the Best File Manager apps on Google Play Store. Only file manager to support RTL and show the size of folders across the storages.
Minimal todo is a very light and useful app, allowing you to add todos easily and quickly. The source code for this app is freely available on Github.
KISS Launcher allows Android users to simplify the home of their interface, to purify their screens and access the functions they need as quickly and as simply as possible.
A simple calendar with optional CalDAV synchronization. You can easily create recurring events and set up reminders, it can also display week numbers. This app is fully opensource and contains no ads.
Also Read: Top 20+ Best Video Editing Apps For Android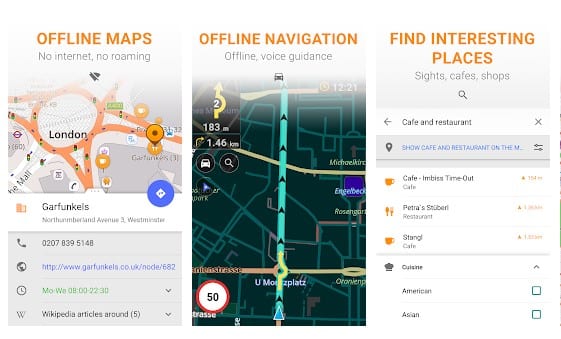 OsmAnd is an offline navigation application with access to the free, worldwide, and high-quality offline maps. Enjoy voice and visual offline navigation, viewing points of interest, creating and managing GPX tracks, using contour lines visualization and altitude info. This is one of the best open source maps and navigation app to have on your Android.
Clip Stack is an open-source project which can remember all your clipboard history and recover text after reboot. It's a clipboard manager, a user-friendly notebook, and maybe a tiny GTD manager. You can easily copy, share, star, delete, and merge every text.
Swiftnotes is a note taking app that takes simplicity and speed to a whole new level. It offers you a quick and easy way to stay organized, capture your thoughts, reminders or anything that's on your mind, any time, anywhere. No extra unnecessary features, just note.
If you are looking for apps to manage the way you look at audiobooks, then Voice Audiobook Player could be the best choice. You just add your main audiobook folder and every folder in there will be recognized as a single book.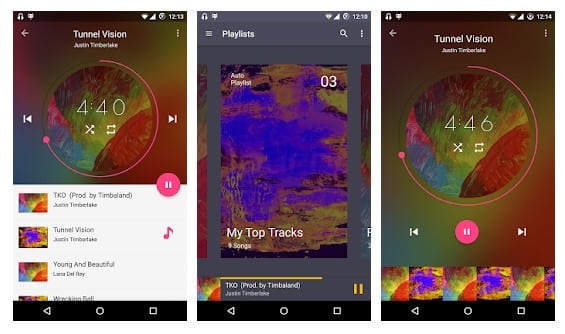 This is one of the best and beautifully designed music player app which you can have on your Android smartphone or tablet. This is also an open source project which is very active in development. Well, you can use gestures to track switching and can also choose from 6 different now playing styles.
Kodi is one of the best popular open source media center app that provides Android users with quick access to the endless hours of media content, photos, and music. The great thing about Kodi is that it had support for add-ons. That means you can expand the functionalities of Kodi further.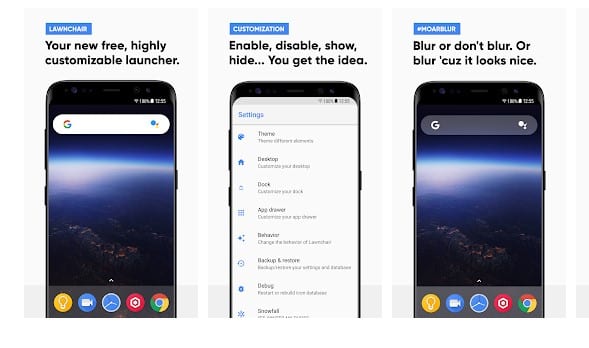 Well, if you are looking for an open source launcher app that can provide you the look of the stock Android theme, then Lawnchair Launcher might be the perfect choice for you. The launcher includes Google Now Integration, icon packs, variable icon size, blur mode, etc. So, its one of the best open source launcher app that every Android users would love to have.
Open Camera is another best camera app on the list which is open source by nature. Open Camera for Android is heavily popular amongst all Android users and it brings in lots of camera features. With Open Camera, you will get HDR Mode, widgets, connect an external microphone, etc. Apart from that, its a full-fledged pro camera app.
If you are a movie lover just like me, then MovieGuide might be the best pick for you. It's an open source app which lists popular movies with their trailers and reviews. The interface of the app is pretty clean and well organized and it's definitely the best Android app that every movie lovers can use today.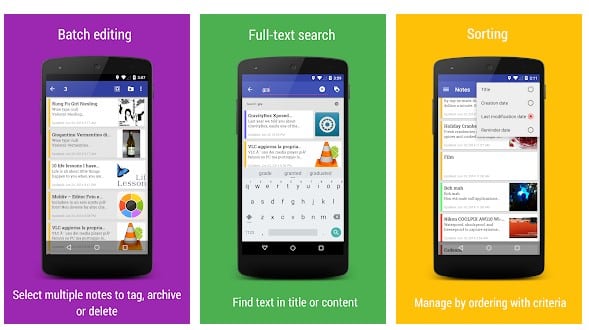 Well, OmniNotes is another best open source note taking app on the list which is pretty much similar to the Evernote application. The great thing about OmniNotes is that it allows users to jot down notes, attach images, videos, audios, sketching in the notes. Not just that, but OmniNotes also allows users to set reminders as well.
Android will always remain an open source operating system. These are the 10 Free Open source Android apps that are available right now. Do you know any Open source app that is missing from the list? Discuss with us in the comment box below.