Let's talk about Open Source first. It can be defined as the source code available with a license in which the original holder provides the right to change, modify and distribute the software to anyone or anywhere.
Android is an open-source operating system. However, most apps we find in the Google play store are not open source. We can get a wide range of apps on the Play store; however, only a few Android apps are open source.
List of 20 Best Free and Open Source Android Apps
Open Source apps are usually free, and they don't show ads. They also have added benefits for app developers. Today, we will share a list of the best free and open-source apps you should use on Android.
If you put your privacy before anything else, you should start using the DuckDuckGo Privacy Browser. It's a web browser app powered by the search engine of DuckDuckGo.
The privacy browser doesn't track your browsing activity and eliminates a wide range of third-party trackers. The latest DuckDuckGo Privacy Browser also has an App tracking protection feature that blocks hidden app trackers.
Muzei is a wallpaper app for Android that automatically refreshes your home screen with famous works of art. You can also use this app to apply your favorite photos from your phone's gallery as wallpaper.
Muzei Live Wallpaper is an excellent choice for those who want to customize their phone with awesome wallpaper daily. Overall, Muzei Live Wallpaper is a great free & open source personalization app that you should use.
QKSMS brings a refreshingly beautiful and responsive material design touch to the stale state of text messaging.
In a world with clunky SMS and MMS apps cluttered with bloat and ads, QKSMS is something to get excited about. The best part of this app is it is fully open-source!
Amaze File Manager is a great stock file manager replacement app for Android. Guess what? Amaze File Manager is a fast, free, and open source based on Material design guidelines.
The file manager app for Android offers you every file management feature you will probably need. You can perform essential functions like cut, copy, paste, move, delete, compress files, etc.
Apart from that, Amaze File Manager is also very customizable. You can customize the app with multiple themes and cool icons.
AntennaPod is a podcast manager and player that gives instant access to millions of free and paid podcasts, from independent podcasters to large publishing houses such as the BBC, NPR, and CNN.
The app is free in all senses: open source, no costs, no ads. You can also download episodes for offline playback, enjoy them with adjustable playback speed, and more.
Additionally, the app also provides you with multiple ways to manage your playback. You can control playback from a home screen widget, notification panel, etc.
If you are searching for a free and open-source multimedia player for your Android smartphone, look no other than VLC for Android. VLC for Android is a top-rated media player app for Android that is fully compatible with the latest video & audio file formats.
VLC for Android provides you with all media-related features you can think of. It has hardware acceleration support, plays videos from network streams, subtitle support, and more.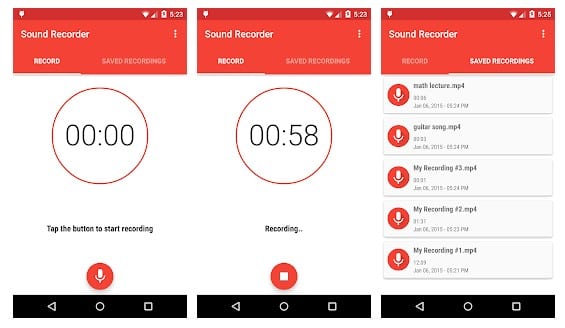 If you are looking for an open-source sound recorder for your Android smartphone, then Easy sound record could be the best choice.
This is just a simple and easy-to-use sound recorder app for Android. If you want to gain knowledge about audio recording and manipulating, then this app is the best way to start.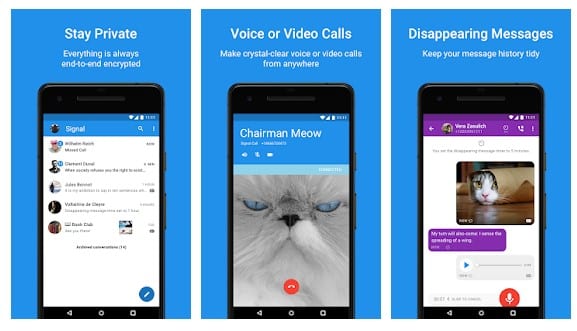 Signal is a highly secure, free, open-source instant messaging app for Android. While it's less popular than its rivals like WhatsApp and Messenger, it still has a fairly active user base.
The good thing about Signal Private Messenger is that it employs end-to-end encryption on all communication options. You can make voice/video, exchange messages, send file attachments, send disappearing messages, and more with Signal Private Messenger.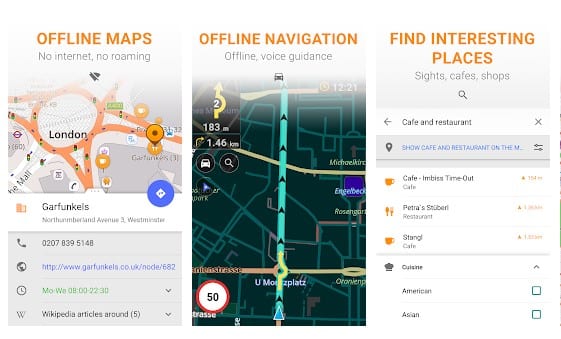 OsmAnd is an offline navigation application with access to free, worldwide, and high-quality offline maps.
This open-source app allows you to enjoy voice and visual offline navigation, viewing points of interest, creating and managing GPS tracks, and more. This is one of the best open-source maps and navigation apps to have on Android.
Clip Stack is one of the best and most unique clipboard manager apps you can ever use on Android. The clipboard manager app for Android claims to remember all your clipboard history and recover text even after restart.
However, Clip Stack doesn't work with images, unlike modern clipboard managers. It can only save the text file on its clipboard. Clip Stack is a free and open-source application with no ads.
Voice Audiobook Player is a simple and lightweight audiobook player for Android smartphones. The app is totally free and open source, allowing anyone to see what the app actually does.
Voice Audiobook Player is designed to help you focus on your audiobooks. The app can remember the last audiobook position, set playback speed, switch between day/night themes, bookmark important parts, and more.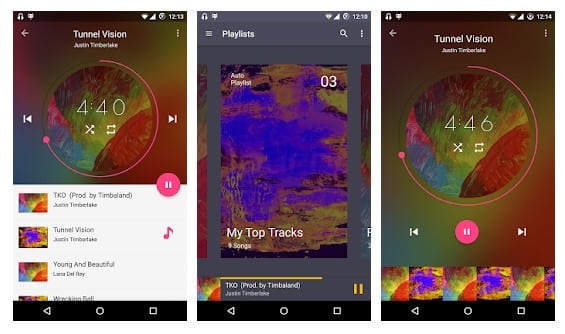 This is one of the best and most beautifully designed music player apps which you can have on your Android smartphone or tablet. This is also an open-source project which is very active in development.
You can use gestures to switch tracks and choose from 6 different playing styles. Some other features of Timbre Music Player include home screen widgets, browsing phone's internal folders, dark theme, customizing the UI elements, Lyrics support, and more.
Kodi is one of the best popular open source media center apps that provides Android users quick access to endless hours of media content, photos, and music.
The great thing about Kodi is that it has support for add-ons. That means you can expand the functionalities of Kodi further.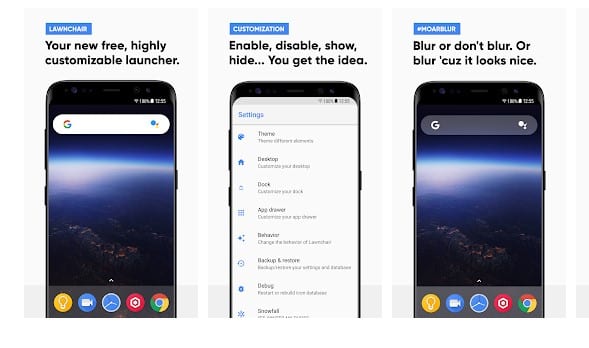 If you are looking for an open-source launcher app that can provide you with the look of the stock Android theme, Lawnchair Launcher might be a perfect choice.
The launcher includes Google Now Integration, icon packs, variable icon size, blur mode, etc. So, it's one of the best open-source launcher apps that every Android user would love to have.
Open Camera is another best camera app on the list, which is open source by nature. The open-source camera app for Android is heavily popular amongst all Android users and brings in many camera features.
With Open Camera, you get HDR Mode, widgets, connect an external microphone, etc. Apart from that, it's a full-fledged pro camera app.
If you are a movie lover just like me, then MovieGuide might be the best pick for you. It's an open source app that lists popular movies with their trailers and reviews.
The app's interface is pretty clean and well-organized, and it's definitely the best Android app that every movie lover can use today.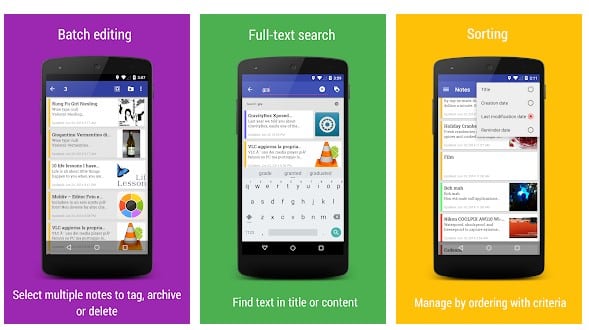 OmniNotes is another best open-source note-taking apps on the list, similar to the Evernote application.
The great thing about OmniNotes is that it allows users to jot down notes, attach images, videos, audio, sketching in the notes. Not just that, but OmniNotes also allows users to set reminders as well.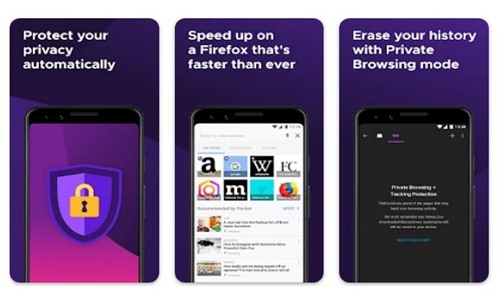 If you are searching for a free and open-source web browser for Android, then Firefox could be the best pick. While the Firefox mobile browser isn't as popular as Google Chrome, it still has many useful features.
The web browser for Android provides a wide range of privacy features such as Enhanced Tracking protection that blocks tracking contents from the web, private browsing mode, streamlined home screen, block ads (add-on), and more.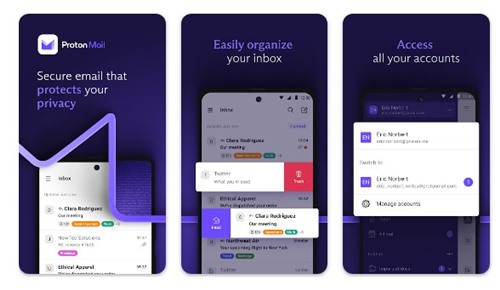 Proton Mail is an open-source email app on the list that provides encrypted email service. The email app is now used by millions of users worldwide, and you can use it to send/receive encrypted emails.
The email app also offers strong phishing, spam, and spying/tracking protection on your emails. Overall, Proton Mail is a great free and open-source web browser that you should use on Android.
Well, this is not an official LibreOffice or OpenOffice app. It's just a document reader that supports files created using LibreOffice or OpenOffice. LibreOffice is considered the best free Microsoft Office alternative, and with LibreOffice & OpenOffice app, you can view and modify them on the go.
With LibreOffice & OpenOffice, you can open files with ODF, edit documents, open password-protected documents, print documents, and more. This is an open source app, and it isn't affiliated with OpenOffice or LibreOffice.
Android will always remain an open-source operating system, and these are the free Open source Android apps available right now. If you know of any other useful open-source apps for Android, let us know in the comments below.