As we all know, Gaming is the excellent way to beat the time. If you are die hard game lover, then you are at the right place. Today we are going to show you 10 best new and upcoming PC games of 2016 that you will love to play on your computer for sure. Go through the post to know the games.
Top 10 Best New & Upcoming Hi-End Graphics Games for PC
[dropcap]A[/dropcap]s we all know, playing game is always the great way to spend the free time and to kill to boredom. All gamers prefer to examine out all the latest games in their gaming computers. There are some few incredible successes in the video game industry, but 2015 will be remembered for its disappointments. We certainly hope that 2016 can pick up the slack. Therefore today, we are going to mention 10 best new and upcoming games for your PC that will be worth to give a try or wait for.
Also Read: Top 10 Best Websites To Download PC Games For Free
1. Fallout 4: Vault-Tec Workshop
Release: July 2016
Fallout 4 is a post-apocalyptic role-playing game produced by Bethesda Game Studios and announced by Bethesda Softworks. It is the fifth significant episode in the Fallout series. Fallout 4's gameplay is much similar to its previous releases. In the Game Fallout 4, the player is the Sole Survivor of Vault 111, who emerges 210 years to the day and period after the Great War. previous to this, there is a brief period of gameplay throughout the pre-War time showing the player living with spouse and child.
Also Read: How To Play Your Favorite PC Games On Your Smartphone
2. Hitman: Episode 3 – Marrakesh
Release: July 18, 2016
Hitman is a roundabout action-adventure stealth video game produced by IO Interactive and announced by Square Enix. In Hitman's latest episode Agent 47 was sent to Marrakesh, Morocco to kill Officer Reza Zaydan and retired bank CEO Claus Strandberg. Strandberg, on trial for billion-dollar investment scam, was freed by mercenaries and evades government by taking refuge at the local Swedish consulate.
3. Mirror's Edge Catalyst
Release: June 7, 2016
Mirror's Edge Catalyst is an action-adventure video game which was announced by Electronic Arts and was produced by EA DICE. Mirror's Edge Catalyst is a first-person action-adventure game in which the player takes control of Faith Connors as she proceeds within an advanced city named Glass.
Also Read: Top 12 Best Hi-End Graphics Games You Should Play On Your PC
4. Sherlock Holmes: The Devil's Daughter
Release: June 10, 2016
It is one of the adventure game of Sherlock Holmes series produced by Frogwares and announced by Bigben Interactive the maximum portion of the game involves investigating crime scenes and analyzing the clues. Once discovered, clues are attached to a "deduction board". It will lead to potential complex deductions. Once deductions are connected together, a player will have a full tree of deductions in the player's memory called mind palace.
5. No Man's Sky
Release: August 9, 2016
No Man's Sky is a forthcoming action-adventure survival video game produced and announced by the Indie studio Hello Games. No Man's Sky's gameplay is established on four pillars—exploration, survival, combat and trading—in which players are unrestricted to perform inside the entirety of a procedurally generated deterministic open universe, which comprise over 18 quintillion planets, many with their own set of flora and fauna
Also Read: Top Best Upcoming Android Games 2016
6. Tom Clancy's The Division
Release: March 8, 2016
Tom Clancy's the division is an online-only open world third-person shooter video game developed by Ubisoft Massive and published by Ubisoft, with assistance from Red Storm Entertainment. The Division is set in a dystopian New York City in the aftermath of a smallpox pandemic; the player, who is an agent of the titular Strategic Homeland Division, commonly referred to as simply "The Division", is tasked with helping to rebuild the Division's operations in Manhattan, investigating the nature of the outbreak and combating criminal activity in its wake.
7. Deus Ex: Mankind Divided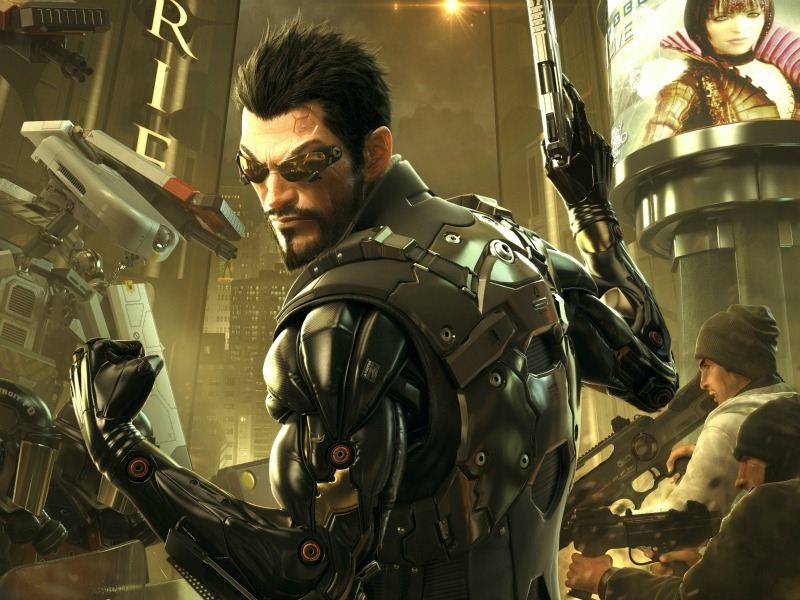 Release: August 23, 2016
Deus Ex: Mankind Divided is an imminent cyberpunk-themed action role-playing stealth video game produced by Eidos Montreal and proclaimed by Square Enix. The game permits the player to tackle situations utilizing combat, hacking, stealth and social interactions.
Also Read: How To Increase RAM In Windows PC Using HDD Space
8. The Technomancer
Release: June 28, 2016
This is an action role-playing video game produced by Spiders and announced by Focus Home Interactive. There is three behavior of combat. The player can add partners to their party, who can then level up. The player will also be able to develop their own combat capabilities and they can make several choices about how to solve each quest. There will be five strange endings. The player can craft their weapons and armor.
9. We Happy Few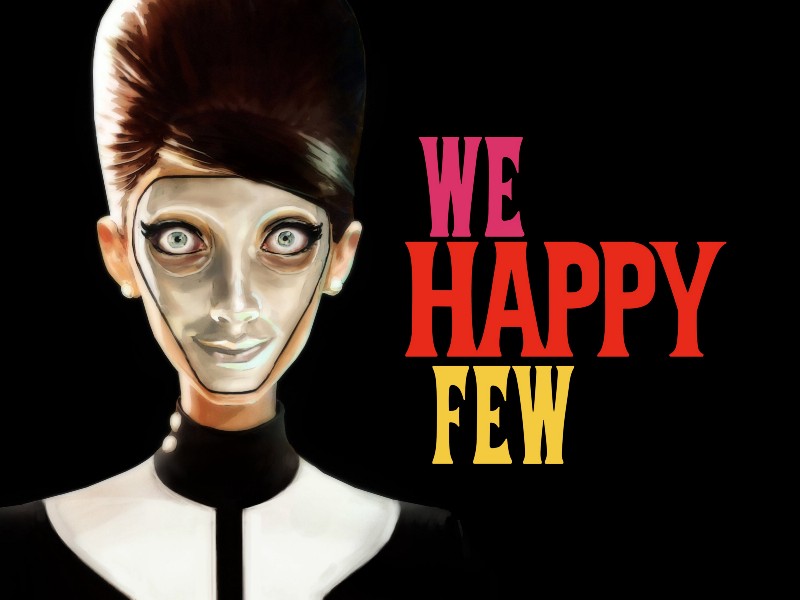 Release: Expected to release on 2016
This is a forthcoming indie survival horror video game produced and published by Compulsion Games. The game plays like a first-person shooter, although the game has no firearms and all combat is melee. Players can battle their way through enemies or hide around them.
Also Read: How to Play PS4 Remotely on Windows PC/MAC
10. Mafia III
Release: October 7, 2016
It is a forthcoming action-adventure video game developed by Hangar 13 and announced by 2K Games. It is the third series of Mafia Games. Mafia III is an action-adventure video game represent in a third-person viewpoint, in which players assume control of Lincoln Clay, a Vietnam War master on a quest to seek vengeance for his friends, who are assassinated by local mobs.
So these are the new and upcoming PC games that has left us excited. Few of them are already released and few are still to be released. If we missed out any game that you seriously think to consider in this list. Then feel free to discuss with us in the comments section below. Share this post with your friends too!