Its time to boost up your laptop's battery backup by calibrating your Laptop Battery. We bought you a cool solution to boost you your Laptop's battery backup. You just need to follow some methods that will help you calibrate your Laptop battery. Go through the post to know about it.
[dropcap]W[/dropcap]ith time battery backup of the laptop goes on decreasing. This all because of improper charging and discharging that alters the initial calibration of battery and battery backup decreases. But don't worry we are here we a cool solution to boost up your battery backup. You must have tried lots of ways to boost battery backup but the best one is to recalibrate your Laptop battery to its best stage. This will result in better complete charging and results in better battery backup. And for that just follow our simple guide discussed below to proceed.
Also Read: How To Run iOS Apps On Windows PC & Laptop
How to Calibrate your Laptop Battery
The method is very simple and doesn't require any tool, you just have to follow the step by step guide that I am going to discuss right below.
Also Read: Top 10 Amazing Cool Gadgets and Devices for Windows Laptop
#1 Charge Battery To Max
First of all, you need to charge your laptop battery to 100% and this can take hours depending on your laptop. And after it goes to 100% remain your laptop plugged in for next 2 hours this gonna completely charge your laptop battery to its max.
#2 Setting Up Power options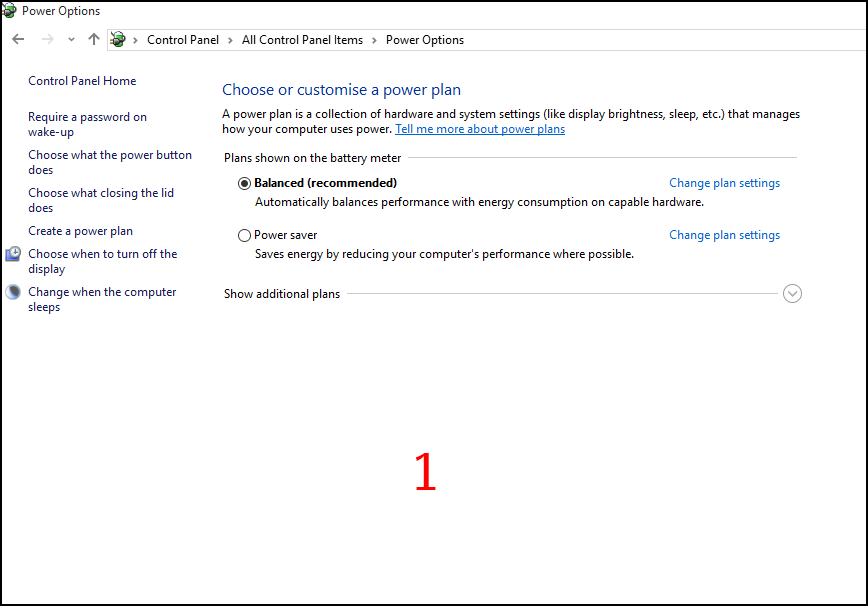 Now you need to change power option in your windows PC and for that, you will need to click on battery sign in the system tray at the bottom and then click on More battery option and then activate the Balanced mode and then change plan settings and set never for all on battery. And similarly do this in advanced settings too.
#3 Setting Up Hibernate & Low Battery Options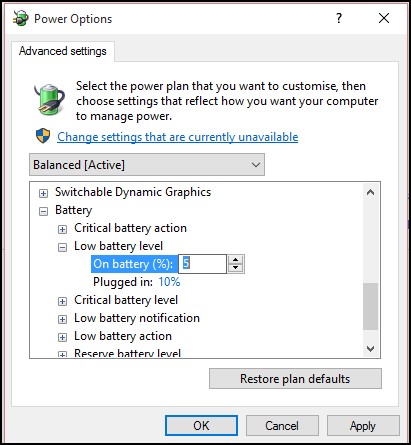 Now you will be configuring the hibernate option that will be in Power options -> Change Plan Settings -> Advance Settings -> Battery ->Set it to hibernate. This will allow you to make you computer hibernate when it turns off on low battery. Now under low Battery level set all as never and at a critical level you can set it to 5%.
#4 Let Your Battery Discharge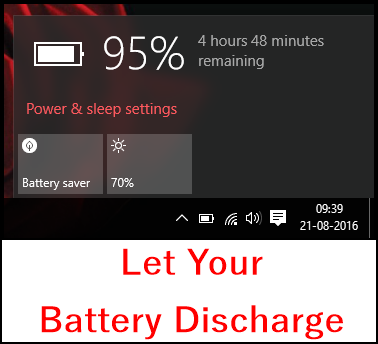 Now you need to discharge your battery to its critical level and you can do by either using your laptop to its full or remain your laptop power on as such and after some hours battery will go on decreasing and then your laptop will get hibernate at its critical level. After the battery is completely low, charge you laptop to 100% and then Revert all the settings back that you have changed.
That's it! you are done, now you will see the actual difference between your previous battery backup and the backup after doing this.
Also Read: How To Track your Lost or Stolen Laptop
Using Smarter Battery:
Smarter Battery is a battery monitoring utility for portable computers, intended to provide you with all the battery data, to help prolong its life and save its energy. It shows you the evolution of the battery's capacity during the charge / discharge cycles and computes a few important battery parameters, such as the wear level and discharge cycles count.
There is statistical information for the first system battery: the Wear Levels, Full Discharge Cycles, Usage Time and other calibration values, they give you a complete image about your battery life. In order to keep these data accurate, this utility must be kept running all the time on your computer, having the first battery selected.
Note: Smart Battery will only help you to make the calibration process by pushing load in system processor, modify the display brightness and increase the hard disk activity just to make your battery drain faster during a calibration process.
Also Read: Top 12 Easy Ways To Increase Battery Life of Laptop
Using Battery Care:
BatteryCare is a software created to optimize the usage and performance of the modern laptop's battery. It monitors the battery's discharge cycles and helps increasing it's autonomy and improving its lifetime. Features. Battery's discharge cycles monitoring.
Normally BatteryCare recommends users to do a calibration process after the battery's capacity is used 30 times. However, you can set BatteryCare to notify you for battery calibration after a given number of discharge cycles.
The Software itself can't perform the calibration process. However, this program will help you to perform a calibration process and will let you see the results in the more effective way. This simple tool allows users to monitor their laptop battery and properly configure it.
Also Read: How To Lock And Unlock Your PC Using USB Pendrive
So above is all about Calibrate Laptop Battery. With this, you can easily boost up your laptop battery backup and the performance to be stable while charging and discharging. And with this battery backup will increase up to 30-40%. Hope you like this cool method, do share it with others too. Leave a comment below if you have any related queries with this article