Time to free up disk space by moving Windows 10 apps to the external storage device. We have an excellent method that can be really helpful to you in freeing up filled Disk space. Go through the post to know about it
[dropcap]T[/dropcap]oday in your Windows 10 PC, memory gets loaded up with so many media files like Images, videos, Music file, others files and also by the apps. In many cases, your disk space gets full and your computer starts lagging while doing multitasking. So it's always better to free up this space to make your PC work perfectly and efficiently. So for that, we have a cool way that can be really helpful for you to free up filled Disk space and that by moving your windows apps to external storage. So have a look on complete guide discussed below to proceed.
Also Read: How to Create a Guest Account in Windows 10
Free Up Disk Space by Moving Windows 10 Apps to External Media
Windows apps are installed on system disk memory and when you free it by moving apps to the external drive then your system will work better as there will be more memory to do multitasking on your PC. Just follow some simple steps below to proceed.
Also Read: How to Add, Remove and Change Language in Windows 10
Steps To Move Windows10 Apps To External Media:
Step 1. First of all, in your windows 10 you have to Search for "Settings" in the search box.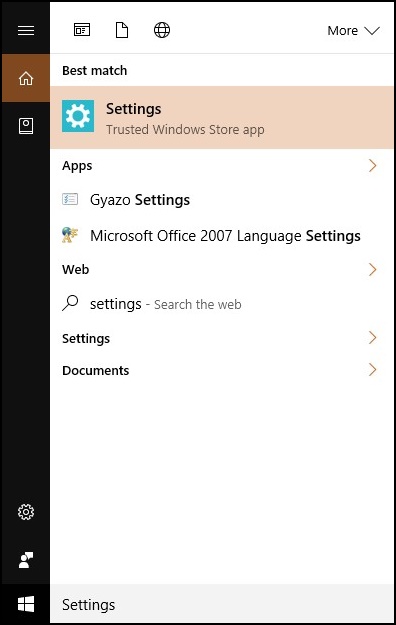 Step 2. Now from there you have to select the option "System".
Step 3.  Now you need to locate "storage".
Step 4. There you will find the option Save Locations section you will be selecting the USB Drive as the default storage.
Step 4. Now if you want to move the installed apps on your external Sd card then you can easily do that manually and for that under the storage section, select the Drive of your windows. Now on the next screen, choose the option Apps and features.
Step 5. Now you will see all the apps that are being currently installed on your device, choose the one that you want to move. Now simply choose move option and then select the external media drive where you want to move that app.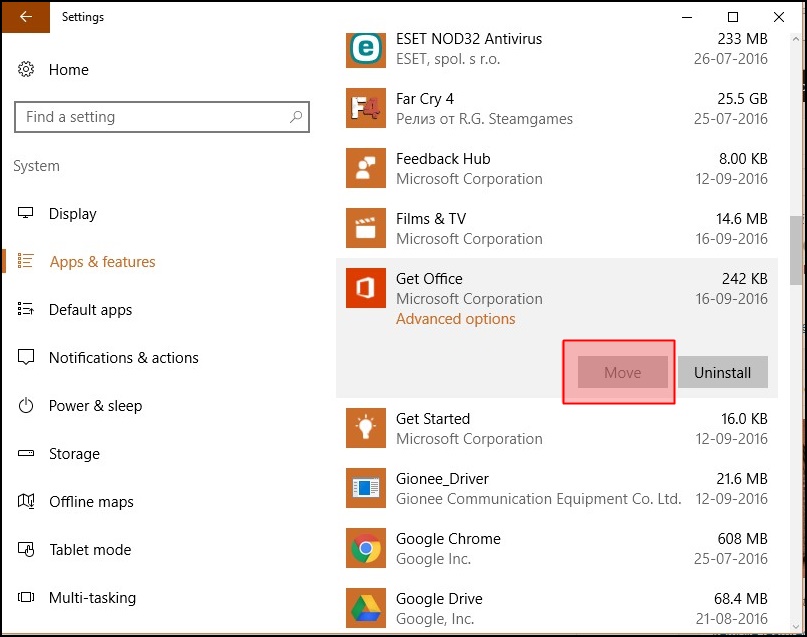 That's it! you are done, now the files are moved successfully and your disk space will get empty and is now free up for better performance of the PC.
Note: The apps you already installed won't be moved to any SD card. You can try reinstalling the app if you are running out of space.
In one of our previous post we discussed Best Tools To Customize Windows 10. You can use this tool to alter lots of things in your Windows 10 and make it fashionable to use. And this tool can also help you to customize your explorer looks too and that too according to your wish.
Also Read: How To Record Screen In Windows 10 Without Any Software
So above is all about Free Up Disk Space by Moving Windows 10 Apps to External Media, With this, you can easily make your Windows 10 PC perform better by restoring the disk space that was consumed by lots of apps that are installed on your OS. Hope you like this cool solution, do share with others too. Leave a comment below if you have any related queries with this.