Google Messages is the default SMS texting application on most Android Devices, with additional features like typing indicators and larger file attachments in conversations where other participants are using Messages.
Google has been working to improve its Messaging app's issue, like correctly displaying emoji reactions sent by iPhone users. So, Google introduces some new features for its messaging app, which we will see in the upcoming update.
The beta already showed us some upcoming features that support iMessage reactions, powerful photo editing tools that let users blur pictures within the chat, a grammar correction tool, live transcription, and other features.
Google Messages Now Display Reactions From iPhones As Emojis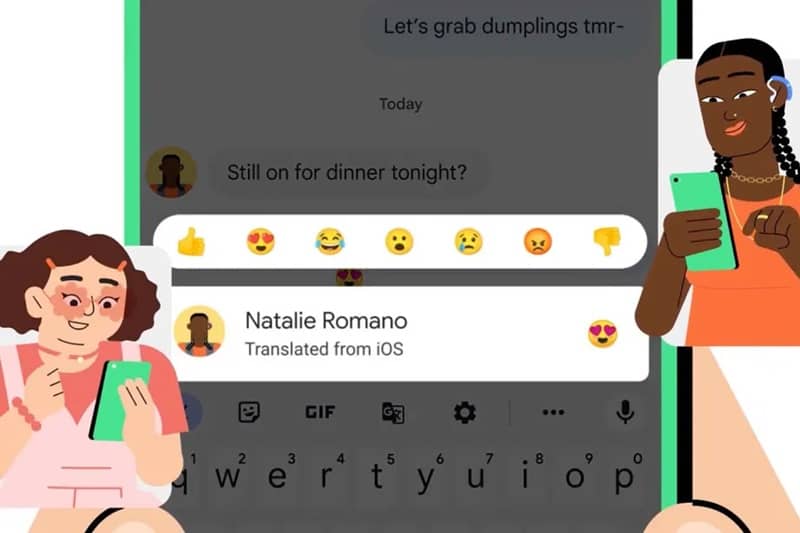 Here are some of the upcoming features Google Messages users can get
iMessage Reactions
Now Feel the laughter, confusion, or excitement from your iPhone friends, too. Reactions from iPhone users are now displayed on your Android phone as emojis, just like when you're messaging someone using an Android device—starting on devices set to English, with additional languages to follow.
Separate tab for Business and Personal chats
Now you can have separate tabs for personal as well as business messages. A separate tab will help you to stay organized and less stressed. Plus, you can set one-time password messages to be automatically deleted after 24 hours to help reduce the clutter even more.
You can send your videos as Google Photos links right inside the conversation, preserving their clarity. Now everyone can watch your videos in the exact resolution.
Grammar Correction
The new grammar correction feature on Gboard works entirely on your device to detect grammatical errors and offer suggestions to help you bring your thoughts to life.
Live Transcribe, even when you're offline.
Live Transcribe provides real-time speech-to-text captions to enable everyday in-person conversations between deaf, hard of hearing, and hearing.
Portrait Blur
Portrait Blur will help you blur the background on photos of people, and it's a powerful photo editing tool that can intelligently blur your photo background, even if the picture was taken years ago.