The most popular photo-sharing app Instagram has launched the "Take a Break" feature to all the users. This feature lets the users set reminders to take a break from the app after a certain amount of time.
Take a Break feature was first tested in the countries including the US, UK, Ireland, Canada, Australia, and New Zealand, and now it is rolled out to all other countries, including India.
The users can pick time intervals between 10, 20, or 30 minutes to remind them to take a break from the app.
Instagram will Now Tell You to Take a Break From the App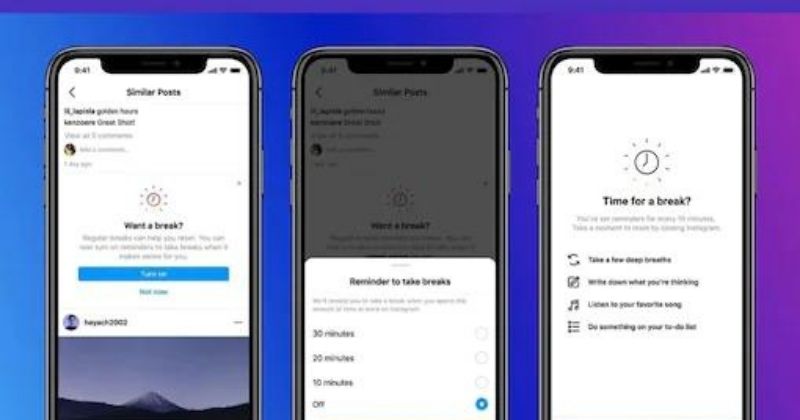 Take a Break feature will show up for the users who are scrolling the app for a certain amount of time. The users will be poked to set up reminders to take more breaks in the future.
While talking about the new feature, the Public Policy Manager, Natasha Jog, says,
"The wellbeing of young people is important to us, and we're focused on ensuring that the time spent on Instagram is intentional and people feel good about it. In this context, we've launched 'Take a Break' to meaningfully improve the experience on Instagram for young people, parents, and guardians. We aim to continue our work to create a safe and supportive environment on Instagram, so young people can use it to explore their interests and find community."
When the users spend a lot of time on the app, the new feature will pop up every time. They will be asked to take a break from Instagram and suggest to set reminders to take more breaks.
To help them reflect and reset, it will show expert-backed tips. The young users will be shown notifications suggesting them to turn on the reminders.
Instagram began testing this feature in November. The head of the company Adam Mosseri said the take a break feature will help people to look at other topics that might contribute to negative social comparison.