After working with Canonical to integrate a subsystem capable of executing binary for GNU / Linux, the tech giant Microsoft has opened a hole to import Linux software on Windows.
Hence, now the windows users will be able to launch the Unity desktop Ubuntu, and XFCE on Windows 10.
Now You Can Install Ubuntu Interface on Windows 10
This should be the big news of Windows 10 Anniversary Update: Linux compatibility. In April, Microsoft integrated a subsystem to run Linux applications in parallel to Windows. So, the Unity desktop environment of the open source operating system Ubuntu will be soon available on Windows. At the next update of Windows 10, Ubuntu Unity will make a big splash at the tech giant Microsoft.
As we all know that, now Unity has become the official Ubuntu GUI that adapts to all types of screens and it is the interface that Linux users recognize a look and that also fed hatred purists with regard to Canonical for years.
Consisting of a sidebar, the pitcher, its composite system and window manager, Compiz and its hub, the interface is now installable on Windows 10. Unity has obviously not been specifically brought to run the Microsoft system, but the interface has been tested successfully with the Linux Windows subsystem, in the bash.
After doing some optimizations somewhat improvised, hence, the community members have managed to launch the interface on Windows 10, causing a mixture of genres that will definitely surprise all users of Ubuntu.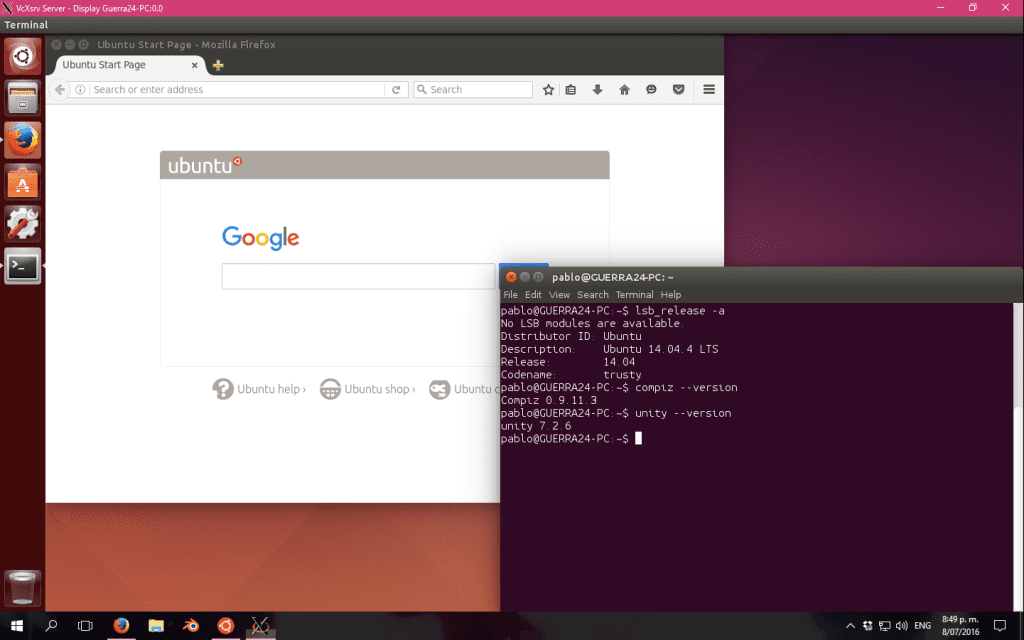 To accomplish this strange feat, the community members had posted the first screenshots of Unity, the default user interface for Ubuntu, on GitHub along with the XFCE 4. Though the bugs are numerous and with frequent crashes, all seems relatively functional and fast. However, with a little patience, enthusiasts were able to launch the interface. The fact that this is not a virtual machine allows in principle to interact more easily between the two systems, but it is still far from accurate.
However, a new page is turning to open source, being available via Windows, as it opens all the new bridges between the sector and a mass of informed contributors. But, the time will tell if these two philosophies come so far to agree on the duration.