While using the Android device, you may have gone through the function with which the device can auto update the whole installed apps while on wifi or on the cellular network if you have presented the same feature before. So have a look on a method for keeping specific Android apps from Auto Updating.
[dropcap]T[/dropcap]here is no way out to set this feature for any particular apps on Android and bond the others from being updated and this function will work for all the apps on your device collectively. But in case if you don't want to go with the default behavior of auto updating and just want to keep specific apps from being Auto updated then there can be something done as making changes or adding new functions to the Android is not very tough and you just have to apply some of the methods. Now for adding this type of function you also have to apply some method on your device, that method have been described in this article below. Just go and get that method, apply that and keep specific Android apps from being updated.
Also Read: How To Set different languages For Each of your Android Apps
How to Keep Specific Android Apps from Auto Updating
The method is quite simple and easy and you just need to follow the below step by step guide to a proceeding.
Also Read: Safe Way To Control Music on your Android While Driving
Steps to Keep Specific Android Apps from Auto Updating:
1. First of all, open the Google Play store on your Android device and then Go to it's Main menu screen. On that screen, you would likely see many different options but you will have to go to the Settings option by clicking or tapping on it.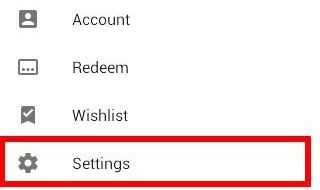 2. Now from the menu that arises on your screen just select up the Auto Update apps option, And after that, you would be able to see another option named "Do not auto-update Apps". Now the thing that will happen is you won't be able to change the auto-update function for some particular apps but you will be changing the whole of your installed apps not to Auto-update by themselves whenever the network is available.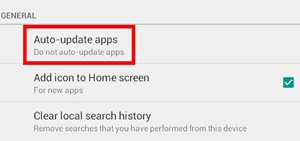 3. The thing that you can now do is you can now control up to the auto update for whole apps and whenever there shall be any update for any app it will be prompting you and then will be asking you for the permission to update the app.
4. If you might be willing to update any app, you can respond with "Update" option and if you don't want any of the app to be updated you can cancel that action easily.
Also Read: Top 10 Best Android Apps for Beginners
You might have thought that the method may be very complicated and out of your limits but as you have read in this article you can just easily put these changes regarding auto updating on your Android device and hence prevent specific apps from being auto updated. Now there is just one thing left that is putting you apart from making these changes and that is you-you, just apply this method on your device!