If you are using the KeePass for managing your all the account passwords that you might be finding up really useful then you will also be considering to get up the KeePass app on your Android device too. So have a look on all Best Keepass Companion Apps below.
[dropcap]I[/dropcap]t is very bad for keepass users as they can not get any such official app for the same as it has not been made till now. You could be finding it hard to manage your passwords without the keypad app on the Android hence finding any other option for the same purpose. To make out the great function's place on the Android screen, the fans have made out some KeePass companion apps by using which anyone can manage up their KeePass database even on the Android. Here in this article we have listed five best keeps companion apps through using which users can fulfil the KeePass needs. Just go and check out the article for all these apps.
Also Read: How to Share Screen Between Multiple Android Devices
5 Best Keepass Companion Apps for Android
Below we have listed some of the best apps that you will surely love to try in your Android mobile. So have a look on all these apps below.
Also Read: How To Secure your Android From Hackers
#1 KeePassMob Password Manager
The best thing about this companion app is that it has support for both 1.x as well as 2.x file formats of official KeePass. Apart from that, you also get up the support of cloud services like dropbox, Box.com, one drive etc and hence you can choose any of your desired cloud storage option for the backup of your passwords. This app provides you with the whole needed functionality which you can surf through in a sleek and good looking UI and that hence makes it one of the best apps in the list.
This simple looking but highly versatile app can work with the Keepass and supports both the read and write functionality for the two versions of the KeePass. The greatest feature that this app includes is its capabilities to generate any new password for you and the support of the Google drive. This app isn't the best-looking app although but still after some time usage you will definitely find it as the one of your favourite app which you cannot ignore.
Also Read: How to Set More Than One Ringtones In Android Without Root
This app is the free version of the paid software naming KeepShare Keepass and you might have got up that it is the predecessor app of its giant version that is actually paid. You get up many useful features with this app but definitely, all those are not up to mark and are comparatively much lesser than the paid version. To enjoy up the best function and manage your Keepass you can go with this app only but if you want more control then prefer to buy up the paid one.
Also Read: How to Make Android More Accessible For People With Low Vision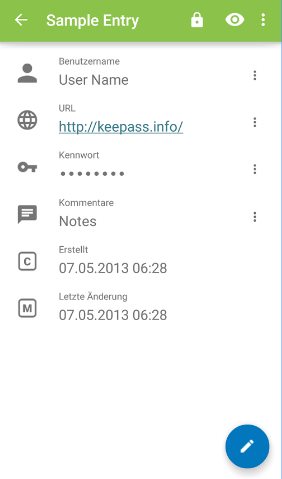 This app can work with the various browsers on the Android device and then put up the function of uploading password database through them to the Google Drive, dropbox, one drive etc and many other cloud storage options.This app is a simple nice working module that integrates with your web browsers and hence adds up the slight control over your Keepass service, therefore, you could love it for sure.
Also Read: Best Android Apps To Transfer Files Over Wifi With High Speed
This is the offline version of the above-stated app only and let you know that this app has every single feature same as that in the online version app stated above but there is just one difference that this app works even without the internet connection and the above one requires the network connection so as to work. There might be slight changes in the UI of this app but it could be called as the mirror version of the above app.
Also Read: How To Create Android Apps Without Coding
And that was all about the best keepass companion apps and after reading up the above article you would have got up all those apps through using which you can easily manage your official Keepass databases. Just choose up any of the above-stated apps that you love the most and start using it for Keepass and hence managing all your passwords etc.