While using public or home Wifi, we always try to choose the best network to give us maximum speed. However, it will take lots of time to find the best wifi network by checking manually.
But the tool we will discuss right here will automate your whole work. With this app, your Android mobile will analyze all wifi networks and check the best wifi network and will get connected to it to get the maximum speed from the wifi.
Steps to Make Android Automatically Switch To Strongest WiFi
And this will save you lots of time and workload, and you can easily work on the best wifi network. So have a look at the complete guide discussed below to proceed.
1. First of all, download and install the app Wifi Switcher.
2. After downloading this app, you need to launch it and then scan all the wifi networks in your workplace.
3. Now the app will display all the networks, and now you need to set a preference that checks the preferred check box which network you want to switch between while signal strength changes.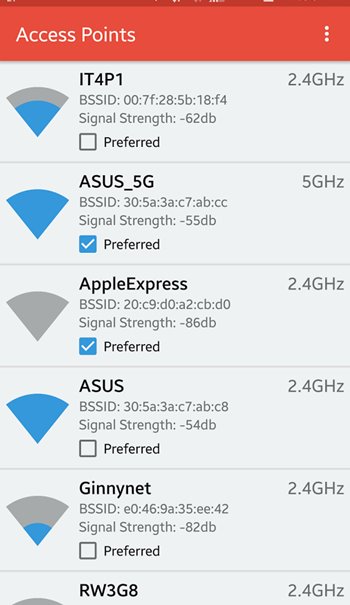 4. Now you need to edit the settings of the individual network, that is their thrush hold limits to switch to other networks.
5. Now save the changes and come out from the app.
That's it! Now the app will work for you, and whenever the signal strength drops from the thrush hold limit, it will switch to the other wifi network that is being preferred at that time automatically.