As we all know, legendary Minecraft YouTuber Technoblade left us due to cancer, and many streamers and personalities, including Elon Musk, paid tribute to him.
But now, Minecraft developer Mojang Studios also pays tribute to him in the game differently.
Minecraft Launcher Represents Technoblade's Crowned Pig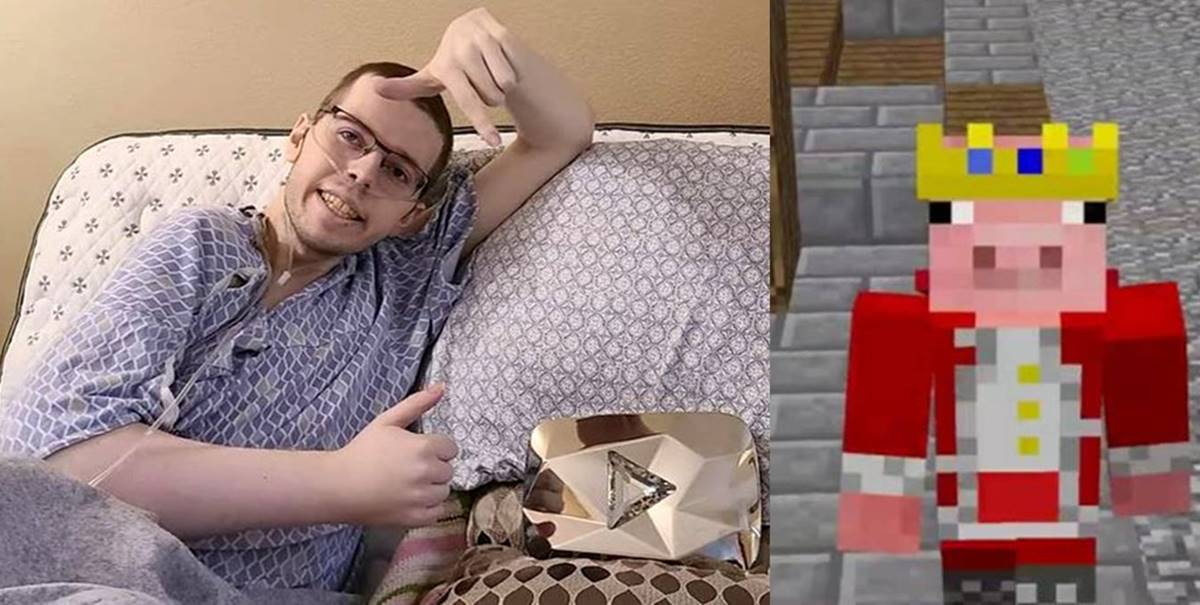 Technoblade's family informed in the last video on his YouTube channel that he died from cancer at the start of this month. A popular streamer's death has left the gaming community in sorrow.
And then many fans, streamers, and other personalities assemble his memories, love, and tributes to say his last goodbye, but we all know he'll never be replaced or forgotten.
For his long remembrance, Minecraft's developer Mojang Studios has changed the game's launcher to pay tribute to Technoblade, and they added a crown to the pig character, which is his representation character.
Now, if you open Minecraft Java Edition, you will see a crown on the pig featured on the game's launcher page. Technoblade represents a symbol; his streamer icon was a pig with a crown.
With over 12 Million subscribers, he was also in the Dream SMP survival server. Hence, other streamers and famous Minecraft players also pay him tribute, including Dream, TommyInnit, Wilbur Soot, and well-known gamer & content creator MrBeast.
We have been trying to find the words, but all of us here at Minecraft are heartbroken over the loss of Technoblade. He meant so much to our community and brought so much joy. He will be missed dearly. 🐷👑🗡️

— Minecraft (@Minecraft) July 1, 2022
Besides, Minecraft had already tweeted on the day he died, and Elon Musk also tweeted for him with Sonic the Hedgehog's thoughts.
I still remember the days of 2014 when I always came from school and watched his videos to learn more about Minecraft, and being his fan, it is hard to take that now he is not with us.