As we all know Google recently launched Pixel smartphones. Here we have discussed five things that show why Pixel phones are better than iPhones
5 Reasons Why Google's Pixel is Better Than Apple's iPhone
We all know recently Google released their Pixel series of smartphones in the market and isn't just another Android phone. It is right now to best Android phone you can buy. Google Pixel has a lot of advantages you won't find in any other phone.
At the same time, Apple also launched their iPhone 7 which also had some awesome features that the Google Pixel doesn't have, and the Apple is a league of its own. But damn, Google Pixels are amazingly Good. Here are the top 5 reasons that clearly show Pixel phones are better than iPhones.
Google Pixel Is Lighter
iPhone 6s Plus weighs approximately 192 grams and that never feel heavy on hand. However, you will start to feel iPhone 6s heavier if you picked up the Google Pixel XL which weighs approximately 168 grams. Which is a huge difference! The newly launched iPhone 7 plus weights 188grams which still weighs heavy than Google Pixel XL
Pixel Screen Is Stunning
iPhone's LCD screen is nice, but the colors aren't as rich compared to Pixel's screen and the contrast isn't as pronounced as on the Pixel's AMOLED display. Pixel's AMOLED screen outshines the iPhone's Retina display. iPhone 7 Plus has 1080p screen whereas Pixel has the 1440p screen.
Pixel Supports Fast Charging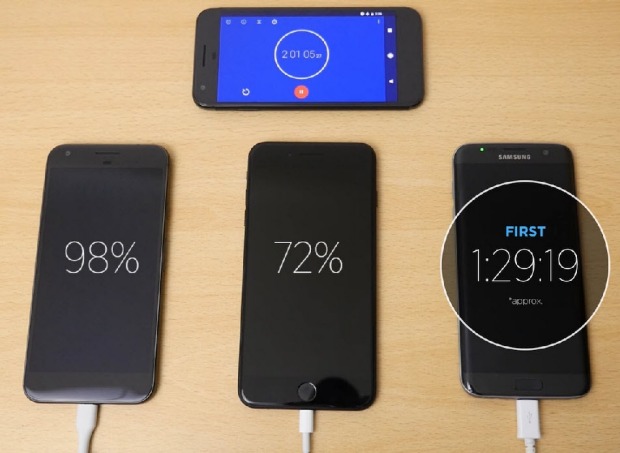 SuperSafTV, a Youtube channel tested the charging times of Pixel XL and iPhone 7 Plus and Galaxy S7 Edge with the default charger. The result clearly shows that Google's Pixel was a winner it almost completed 100% charge in two hours whereas iPhone 7 Plus is dragging its feet at 72%. Pixel's USB-C fast charging is faster than the iPhone's comparatively slow charging.
Pixel is smaller but has the same size screen
The difference might be very little. However, it's noticeable on a device you hold and use multiple times a day. The iPhone is at the lower end in terms of screen-to-bezel ratio (67.7 percent) compared to the Pixel XL (71.2 percent).
Pixel Supports better battery life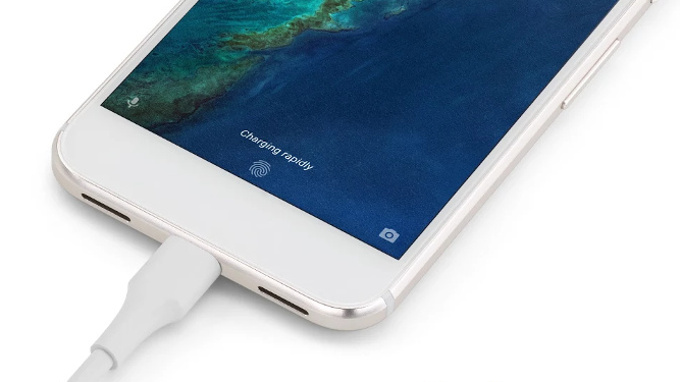 Pixel runs Android and Android's Doze feature is very effective in reducing the power consumption. Pixel comes up with non-removable 2,770mAH battery whereas iPhone 7 comes with 1,960mAh. Therefore, in terms of battery, Pixel gives better performance when compared with iPhone 7.
So, these are the Top 5 reason that clearly shows why Google Pixel smartphones are better than iPhones. Did we miss anything? Tell us in the comments section below. Share this post with your friends too!