Recover forgotten wifi password in Mac OS X using command line
[dropcap]W[/dropcap]hen any device gets connected to WiFi network then the WiFi password gets saved in that device for a while till that device remains connected to that network. And this WiFi PIN can be get extracted from that device. And this can be very helpful when you forget your WiFi network and want to know the password of that WiFi network. So in that case you can recover this password from either the windows PC or in Mac OS X. And this can be done by following the complete guide that we have discussed below and you can recover the forgotten password with that.
Also Read: How to Find Best Wifi Channel & Location To Use Wifi
How to Recover a Forgotten WiFi-Password in Mac OS X
The method is very simple and in Mac OS X PC it can be done without using any third party tool and just with some simple steps and in android just with an app that will let you to view the WiFi password of current network to which your device is currently connected. So have a look on steps below.
Also Read: How To View Saved Wifi Password In iPhone
Steps To Recover Forgotten WiFi-Password in Mac OS X:
1. First of all in your PC press the keyboard button Command+ Space and this will open the Spotlight.
2. Now there type Keychain Access and then click on it.
3. Now there click on Local Items on the left panel and then right click on Airport network password there which is the connection of yours.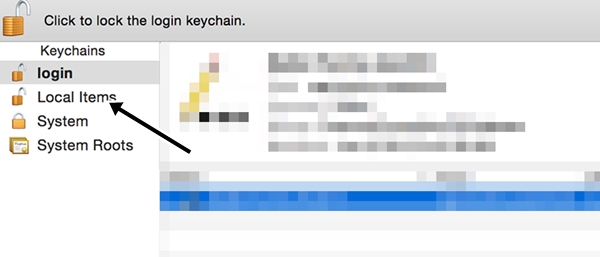 4. Now click on get info there.
5. Now on the next tab that open you will see your network name and then there click on Show password there and then move to the next step.
6. Now you will be asked to enter the admin password, just type to verify and then simply click on ok button there.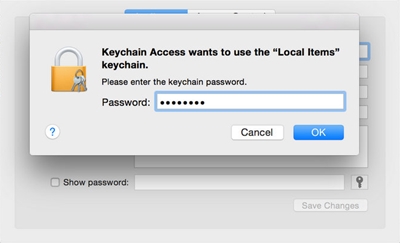 7. That's it and you are done, now you will get the WiFi password there of the network to which your device was connected.
Also Read: How to Recover WiFi Passwords Using Android Device
So, this about How to Recover a Forgotten WiFi-Password in Mac OS X. With this methods you can easily find the WiFi password of network to which your Mac is currently connected and you don't know or forget the WiFi password of that network. So simply recover the password using this trick. Hope you like this cool method, do share with others too. Leave a comment below if you have any related queries with the discussion discussed above.