On Android, you get an option to set default apps. For example, Android would ask you to select the app while opening a video file. Along with it, it will also provide you two choices 'Just Once' or 'Always'.
If you pick an app and select 'Always', it's set as default and your phone will always open the same file format in the app you selected. While the default apps work with the file formats, what if you want to open website links in an app?
Let's say you have a Medium app installed on your smartphone, and if you click on a Medium link on a web browser, it will load Medium's web version rather than the mobile app.
Steps to Redirect Links to Open in the App you Really Wanted
To sort these things, you need to redirect links to open the app you want. On Android, it's possible with the help of a third-party application. And here's how you can do it.
1. First, download & install the App named "Open Link With.." on your Android smartphone.
2. Once installed, launch it. You will be asked to grant User Access permissions. Simply grant all permissions that the app asks for.
3. Now open any link and open your Android Share Menu. On the Share Menu, select the 'Open Link With..' app. You will be asked to choose the app you want to open the link. The Open Link With.. app will remember your selection and will always open the link in your app.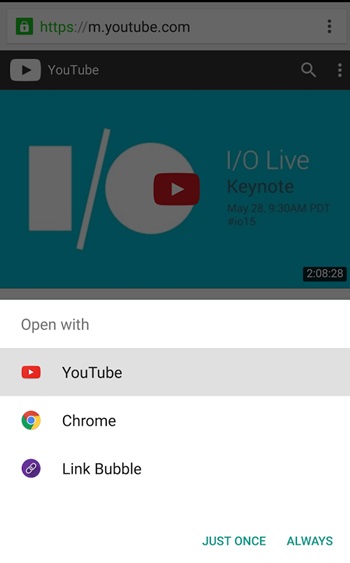 4. If you want to remove the default app, open the 'Open Link With..' app and remove the preferred apps.
That's it! This is how you can redirect links on Android to open in the app you want.
So, these are some of the simple steps to redirect links on Android to open in the app you want. If you need more help on this topic, let us know in the comments below.