Learn how to Use AMIDuOS to Run Android On Windows 10 with which you can easily enjoy all the feature of android right on your windows PC by just using simple emulator app. So follow the below guide to proceed.
[dropcap]Y[/dropcap]ou might be willing to use up the Android system on your windows computer for many reasons like you would be wanting to play up the Android games, apps or the functional Android UI on your Windows. You might be finding up the way to run up the popular Android games on the Windows 10 computer but because the Windows cannot be utilized to install up to the Android app. To create up the Android environment on the Windows 10 so that all those Android-related apps and games could be installed, there is some method that can be used on the computer. Here in this article, we have written about the method by which you could create up the Android environment on the Windows 10 and hence run up the Android OS. To know about the method just follow up the below article and then perform up to the steps as listed!
Also Read: How To Increase Battery Life Of Your Android Smartphone (3 Methods)
How to Use AMIDuOS to Run Android On Windows 10
The method is quite simple and easier and you just need to follow the simple step by step guide discussed below to proceed.
Also Read: Top 10 Best Superfast Browsers For Your Android Device
Steps To Use AMIDuOS to Run Android On Windows 10:
1. First of all, install up to the Android Emulator on your Windows 10, AMIDuOS is one such simple and amazing Android emulator which you can install up and here in these steps we will be discussing this one only. Note that this emulator system isn't free of cost but is available for trial with a limit of 30 days and after that you will need to buy it. There are two versions of AMIDuOS, one runs Android v4.1 on your computer and the other runs Android v5.0. Decide which version you wish to run on your PC and then install that corresponding AMIDuOS. Remember one more thing that you need to keep connected to the Internet because this emulator would need to install some addition packages too even after installation.
2. Check whether your PC processor supports the Virtualization technology, if it doesn't support it then you cannot run up the Android on your Windows 10. Now if you have this technology supported then see from the BIOS that it have been enabled and if it is not then enabled it.
3. To set up the AMIDuOS features and functions you will need to run up the secondary program installed with it. From the Search Box of your Windows 10, write up duets Configuration Tool and then run this program from the results.Go to the advanced section of the program and then under memory tab increase up to the Amount of RAM allotted to the program by using up the slider. Set up various other features and options that you will require in your Android running on your PC like Camera and GPS aspects etc.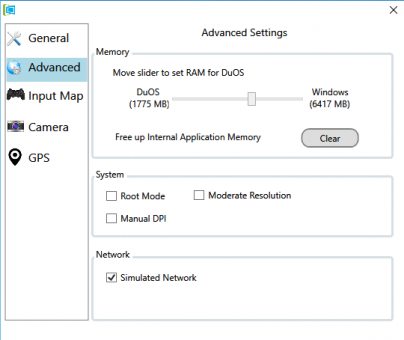 4. AMIDuOS lets you make up different folders for the Android so that users may not place their files here and there. To configure that folder access the preceding paragraph and then the Shared Folders section, set up the specified path for your folder and the after finishing click on the Apply button.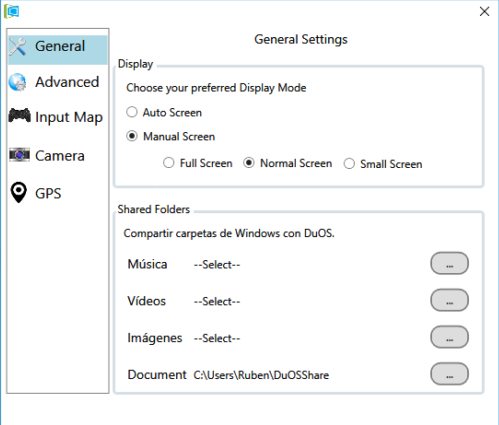 5. By default, the AMIDuOS have no Google Apps installed inside the Emulator so you would like to install these first. To do that just download up to the package file for all these apps and then locate it from the emulator and run it to install it. After that, you can run that emulator like Android OS on your Computer easily!
Also Read: Top 10 Best Download Managers For Your Android Device
And this was the method through which any Windows 10 user can create up the Android suitable environment on the windows and hence install up to the latest Android OS. This method can be used ultimately for running up the Android games, apps etc that are not available for the Windows. So just apply this method on your Windows 10 and thereafter enjoy to play up the Android apps and games on your computer!