Let's admit that Android is a pretty smart operating system mainly known for its massive app ecosystem. You will find apps for various purposes on the Google Play Store.
Also, many cool apps are available on the Play Store and third-party app stores that help unlock some unique features.
Steps to Stop Phone Alarm Clock In Morning With Your Voice
You can use third-party apps on your Android to stop your phone's alarm with a voice command. Below, we have shared two best ways to stop Android's alarm with your voice. Let's get started.
1. First, download and install the WakeVoice Trial alarm clock.
2. After downloading this app on your Android, launch it on your device.
3. Now you need to set up an alarm.
4. Now, check the Speech Synthesis and Voice Recognition options. Here speech recognition is for listening to your stop voice command, and Speech Synthesis is for displaying the weather widget on your Android alarm screen when it rings up.
5. You need to check the app's working by clicking on a test.
6. Now you will see a Google listener, and there you just need to say stop.
7. Now your phone's alarm will stop and tell you details about the weather, News, Horoscope, etc. You can also customize all the other settings in the app that you will get to know after exploring it on your device.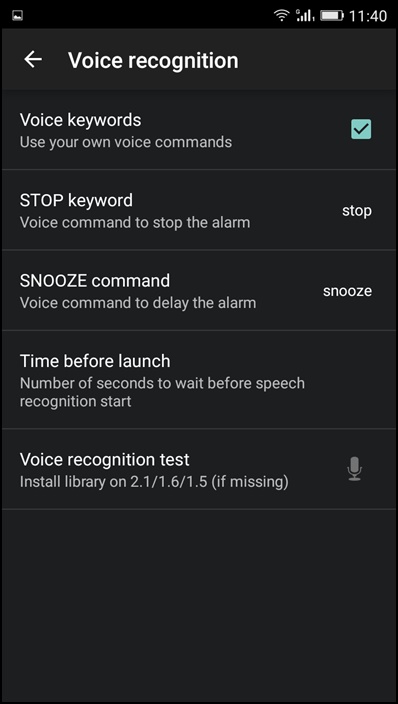 Using Voice Snooze Alarm
This is another Android app that lets you snooze or deactivate the alarm clock just with your voice. Well, this app has a clean user interface, and it works! It can even connect to the internet automatically for the speech recognizer. So if you are one of those who turn off the internet while sleeping to save battery, no worries, you can still do that.
1. First, download and install Voice Snooze Alarm on your Android smartphone and launch it.
2. Now you will see the screen like below. You need to tap on "Add Alarm" to set the alarm.
3. You must set the time, Ringtone, and other things according to your wish.
4. Now move to the home screen and click on "Settings" and from there you need to tap on "Deactivate Voice Command." Here you can set your voice command.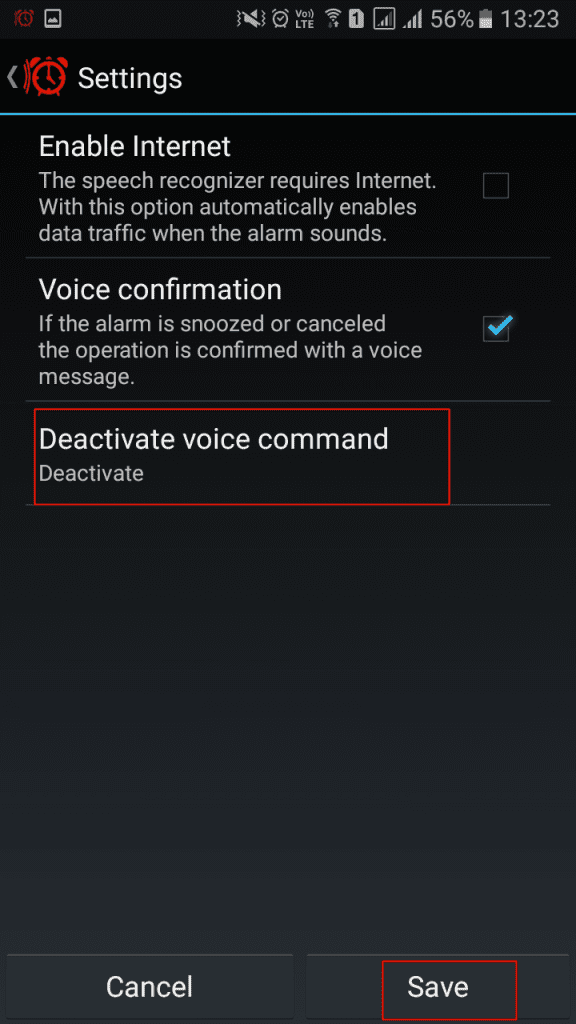 5. Now, after setting up your alarm, you will see the screen like below.
That's it! You are done. Now the only thing you need to deactivate your Alarm is just by saying "Deactivate". This is the easiest way to deactivate the Alarm using your voice command.
So, these are the two easy methods to stop the phone Alarm clock in the morning with a voice command. If you need more help on this topic, let us know in the comments below.