As we all know that how rapid cyber crime and terrorism is spreading nowadays, hence, recently the US government announced that it will create an agency specializing in electronic combat terrorism. So, today we have created a list of legendary cyber criminals or so-called black hats of all time.
Top 20 Most Dangerous Black Hat Hackers Of All Time
Recently the US government announced that it will create an agency specializing in electronic combat terrorism. This is proof of the importance that the cyber attacks gained after the recent invasions of corporate systems, media outlets, and national governments. Stealing personal information, confidential files or exposing the privacy of celebrities, so-called black hats has become the global public enemy in recent years. Meet the 20 most dangerous hackers of all time.
1. Adrian Lamo "The Homeless Hacker"
Adrian Lamo became famous after penetrating the systems of The New York Times, Google, Yahoo! and Microsoft, until he was arrested in 2003. He was known as the "homeless hacker" who used cafes and libraries as a base. After an investigation of 15 months, Lamo was arrested in California and has agreed to serve six months of house arrest. Recently, it would have been one of those who denounced Chelsea Manning, the soldier who leaked confidential data from the US government to WikiLeaks. Today Lamo is known as Finger-hard in the hacker community.
2. Jeanson Ancheta "Resilient"
The hacker was the first person to be accused of controlling an army of hijacked computers – called "botnets" – to send large amounts of spam on the Internet. In 2004, he used the virus "rxbot" to control 500,000 computers and even sold their services to anyone who would take down large sites. Ancheta was arrested in 2005 when an FBI agent pretended to be interested in their services. The hacker returned about $60,000 earned in raids and served 60 months in prison.
3. ASTRA
The hacker known as ASTRA has never been identified, at least publicly. He was a mathematician, arrested in 2008. Authorities in Greece say that he hacked into the aviation company Dassault systems for nearly five years. During this period, he stole confidential information from military aircraft and sold the data to 250 people in different countries. ASTRA would have caused a loss of 360 million dollars to Dassault.
4. Owen Walker "AKILL"
In 2008, Owen Walker admitted to being guilty of six cyber crime charges. He led a network of hackers who broke into 1.3 million computers and stole 20 million current accounts. Robberies have started when Walker was 17 years old. In total, he earned $32,000, since only writing the code so that other members of the gang can steal the money. He currently specializes in security technology companies.
5. Kevin Poulsen "Dark Dante" 
Kevin Poulsen was the first American banned from the internet, after leaving prison. In the early 1990s, Poulsen invaded phone lines. He became famous when he got into the system of a radio and be the 102nd listener to call Los Angeles, it would take a Porsche for the 102nd person to participate in a contest. When he was arrested, Poulsen served five years in prison. While leaving the jail, he was banned from using the internet for three years, but, he currently writes for Wired magazine.
6. Albert Gonzalez "CumbaJohnny" 
Albert Gonzalez founded the Shadowcrew.com, site that came to gather 4000 people. Site members could buy or sell numbers of current accounts and passports, driver's licenses, social security numbers, credit cards, birth certificates and health insurance portfolios. About 170 million credit and debit cards have been sold on the site between 2005 and 2007. He was born in Florida, Gonzalez was known to bear: he stayed in luxury hotels and gave parties that cost thousands of dollars. He was accused of having 15 fake bank cards in New Jersey but has avoided being arrested by giving the name of the other 19 members of ShadowCrew. After returning to Miami, he broke into the system from a network of shops and stole 45 million credit cards for 18 months. He was arrested in 2008 and was detained in jail until 2025.
7. Kevin Mitnick "The Condor" 
Mitnick said that he was not a hacker but a "social engineer". He started hacking at the age of 15, when he invaded the Nokia, IBM, and Motorola. When he was arrested in 1995, he was imprisoned in solitary confinement, as the judge of his case found that he could start a nuclear war using the prison phone keys. After serving a year in prison, he continued to break into computers. In 1999, when he was the most wanted hacker in the United States, he was sentenced to four years in prison. Currently, he is a security consultant and author of two books on the subject.
8. Jonathan James "c0mrade" 
At 15, James broke into the system from NASA and the US Department of Defense, stealing software that was worth $1.7 million at the time. He would have intercepted the code of the International Space Station, leading NASA to shut down the computers of spacecraft for three weeks, causing a loss of $41,000 to the American agency. After being accused of participating in the invasion of the network of Florida stores alongside Albert Gonzalez, James killed himself in 2008, for fear of paying for a crime he did not commit. "I do not believe in the justice system," wrote the farewell note.
9. Vladimir Levin
Levin transferred 10.7 million dollars to his own account from various worldwide Citibank accounts. The most incredible: he did not use the internet, but a phone call staples system that heard the dialed digits by people when calling their banks. Only $400,000 were recovered when Levin was arrested in 1998. Currently, no one knows the whereabouts of the hacker.
10. Gary McKinnon "Solo" 
Gary McKinnon broke into 100 servers from NASA and the US Army between 2001 and 2002. To commit crimes, he used the computers of aunt's house to his girlfriend in London. The hacker was able to delete information, software, and files from the US government, causing losses of $700,000. According to McKinnon, he broke into NASA's system only to find confidential documents to prove the existence of extraterrestrials. In an interview with Wired, he claims to have found UFO images in the archives of the American agency.
11. Michael Calce "Mafiaboy"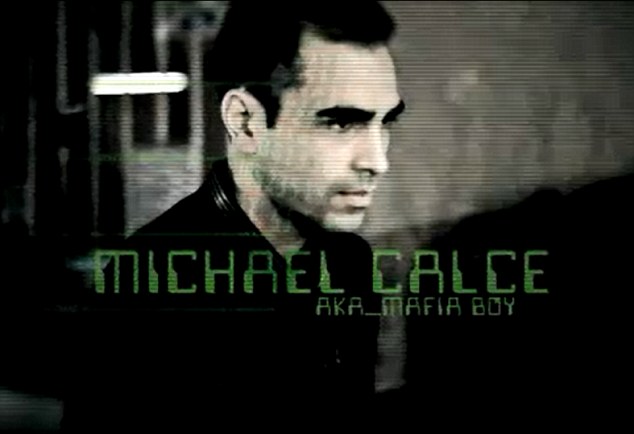 In 1999, Calce held denial of service attacks against Amazon, CNN, eBay, Yahoo! and Dell. Then the US President Bill Clinton created a cyber security team to hunt Mafiaboy. In 2001, Calce was sentenced to eight years of house arrest. Does it look like a lenient sentence? Remember: he was only 15 at the time of the crime.
12. Matthew Bevan "Kuji" and Richard Pryce "Datastream Cowboy"
The British duo broke into Pentagon systems in 1994, copying and military exercise confidential messages and accessed nuclear power plant in South Korea. Price (pictured) was 16 and Bevan, 21. Both were arrested on the following year.
13. Syrian Electronic Army
The Syrian Electronic Army came in 2011 to support the regime of President Bashar al-Assad on websites and social networks. Although not sophisticated, the group attacked a number of large organizations and hundreds of websites in recent months, using spam, malware, phishing and denial of service attacks.
14. Lizard Squad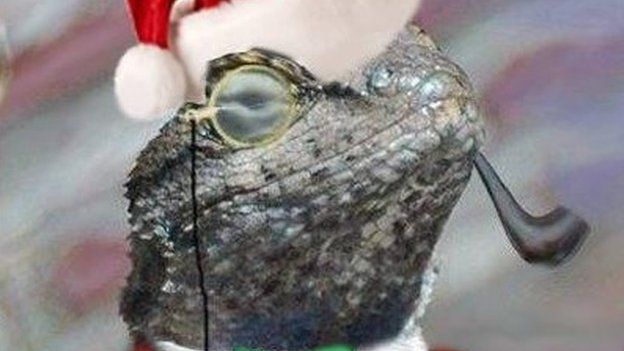 Famous among gamers, the Lizard Squad down the nets PlayStation and Xbox in Christmas 2014. The group was also behind attacks on networks of League of Legends and Destiny. The DoS attack used in these attacks is sold on the group's website as a service. The Lizard Squad is also known to take responsibility for attacks on non-existent Tinder, Facebook and Instagram. Two people were arrested for allegedly being part of the group: Vinnie Omari, a British 22, and "Ryan", 17.
15. Anonymous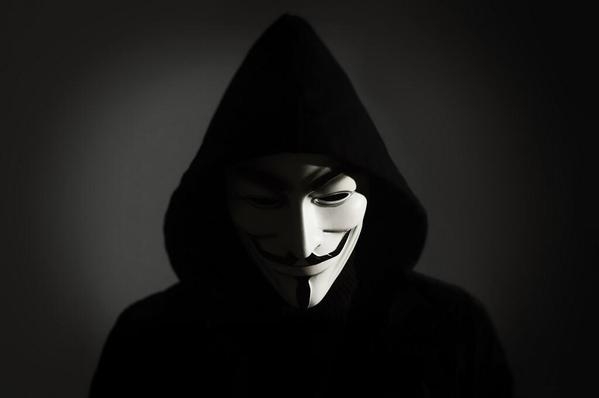 Anonymous appeared on 4chan in 2003, and the group was held internet trollers until 2008 when it conducted an attack on the site of the Church of Scientology. Since then, they began to call them self as "hacktivists," and engage in major political and international events such as the attack on Charlie Hebdo, leaking documents or tipping sites and much more as we all know very well.
#16 Nahshon Even-Chaim (Phoenix)
Well, he is known to be the most skilled and arrogant hacker from the group called "The Realm" which is based in Melbourne, Australia. Nahshon Even-Chaim targets defense and nuclear weapons research networks. Australian police managed to find him using undercover network and informants and was arrested. His prime targets were Commonwealth Scientific and Industrial Research Organisation in Melbourne, University of California, Berkeley, NASA, University of Wisconsin–Madison, Purdue University, West Lafayette, Indiana.
#17 Chad Davis
Chad Davis was an American hacker from Green Bay, Wisconsin. He was the most wanted list of "Cyber Criminals" in the late 20th century. He was also the part of hackers group GlobalHell. The Hacker's group's biggest achievement ever was destroying the homepage of White House website. Well, Chad Davis once took down the U.S Military's homepage with a message "globalHell will not die." He was identified and was arrested. He was charged six months in prison, with a fine and forbade him from using a computer.
#18 George Hotz
He is an American Hacker who is known for unlocking several branded phones. Like he had unlocked iPhone so that it could be used with other wireless carriers. Well, let me tell you George Hotz also developed the limera1n jailbreak tool, this tool removes all the limitation that Apple provides in its products. He was also a part of a Hacking group known as fail0verflow. Sony sued George Hotz for hacking PlayStation 3. Sony had settled everything with George Hotz in the court. However, after that, an anonymous hacker broke into Play Station Network and stole almost 77 million users personal information.
#19 David L. Smith
David L. Smith was the author of the infamous e-mail virus which goes by the name Melissa. Although David claims that the Melissa virus is never intended to harm others but the working procedure of Melissa virus tells a different story.
David L. Smith was arrested and later sentenced to jail for his creation of Melissa virus which caused over $80 million worth of damage.
#20 Robert Tappan Morris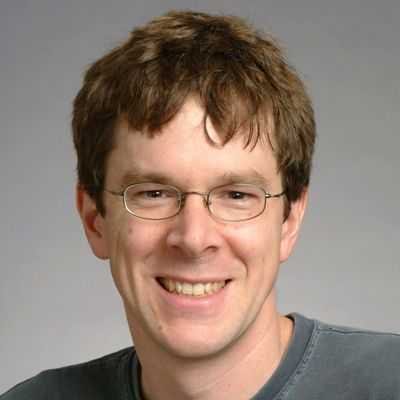 Robert Tappan Morris created a computer virus in November 1988. The virus infected around 6000 major Unix machines, making them unusable and caused millions of dollars in damage. Robert Tappan Morris is also the first person to be convicted under the Computer Fraud and Abuse Act.
Morris now works in the department of Electrical Engineering and Computer Science at MIT.
So, these are the 20 most dangerous black hat hackers of all time. Did we miss anything? Share with us in the comment box below.