Twitter is reportedly working on multiple features, including Mixed-media tweets, Statuses, Awards, and pronouns page. 
These reports are from 9to5Google, saying the microblogging service is working on a handful of new features. Also, there are updates on earlier reported features like Statuses.
Also, Twitter is testing a new feature called Twitter Circle. This feature lets you handpick a small crowd of 150 people with whom you want to share tweets. It might be similar to Instagram's Close Friends feature.
Soon You Can Add Pictures & Videos To the Same Tweet Via Mixed-Media Feature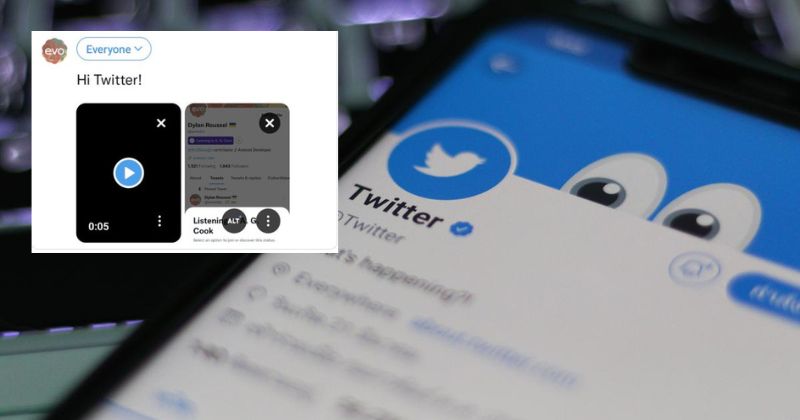 Apart from these, Twitter is also working on adding an edit feature to edit your tweets that are already posted.
Twitter is currently working on the new features for the Android version of the app. There is no news on the availability of another version.
The developer Dylan Roussel spotted a Mixed-media feature for Android Twitter. At present, users can attach up to four pictures or one video in the same tweet. But you can't add both together.
The @Twitter Android app also started adding support for mixing medias in tweets (videos and photos in the same tweet) pic.twitter.com/pwfWysPoap

— Dylan Roussel 🇺🇦 (@evowizz) May 4, 2022
As per the reports, Twitter is switching it up to enable users to mix media in the tweet. It might let users add up to four media, either photos or videos.
Twitter will also bring an Awards feature; it will allow users to give an award to a tweet. That particular tweet will show the number of awards it received. Currently, it is unknown as to how this will work.
Also, the Join and Discover button were spotted. It is said that these buttons will aim at profile/tweet discovery. Twitter is also bringing a Status feature that might be visible on the profile section.
However, nothing is officially confirmed when these new features will roll out on Twitter.
Recently, Twitter rolled out new features to Spaces. Now, the host can check how well their audio sessions are doing. They got access to analytics to check about their Spaces. It is available on both iOS and Android.