Gmail is undoubtedly the best email service out there. Compared to all other email services, Gmail offers you better features and options.
If you use Gmail for your personal and business needs, it can be difficult to manage email spam. Your email inbox might already be filled with hundreds of spam emails arriving daily.
To deal with email spam, Gmail offers users an option to unsubscribe. You can easily unsubscribe from all annoying emails in Gmail at once without going through any complicated steps.
Unsubscribe All Annoying Emails In Gmail At Once
Hence, in this article, we will share some easy steps to let you unsubscribe from all annoying emails in Gmail. The steps will be very easy; follow them as mentioned below.
1. First, you must visit the site unroll.me in your PC browser. Now, click on Get Started Now.
2. You need to sign up for your email account where you want to unsubscribe from annoying emails.
3. Now, you must allow the app access to your account.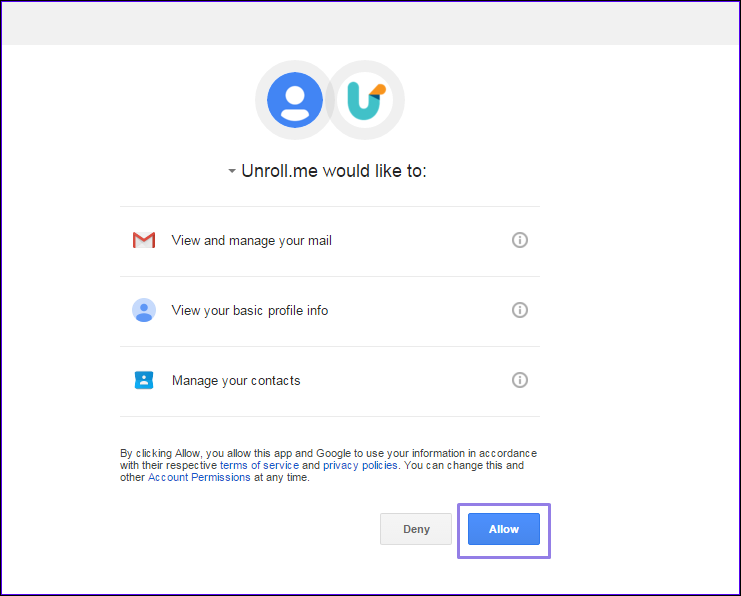 4. Now, on the next screen, you will see your active subscriptions. You have to click on continue.
5. Now click on unsubscribe in the front of the services that you want to unsubscribe.
That's it! You are done. Now you will get unsubscribed from all other annoying emails from your account.
Unsubscribe Using GMAIL's Default Option:
1. First, log in with your Gmail account. 2. Once you open the inbox, select the email you want to unsubscribe.
3. After you open the email, look for the "Unsubscribe" option. It will be behind the email address itself; click on it.
4. Confirm it by selecting the "Unsubscribe" option again.
That's it. You are done! That's how easy it is to unsubscribe from emails using Gmail's default option.
So, the above is all about Unsubscribe All annoying Emails in Gmail At Once. If you need more help unsubscribing annoying emails in Gmail, let us know in the comments below. Also, if the article helped you, share it with your friends.