You can use a VPN or Proxy server to unblock a blocked website. However, what if you have no budget to purchase a premium VPN or proxies? In that case, you need to use the Google Translate service.
Google Translate is a very popular service known for its instant translation. Not many would know, but Google Translate can also be used as a proxy server.
Steps to Use Google Translate As Proxy Server
Hence, in this article, we will share a step-by-step guide on using Google Translate as a proxy server in easy steps. Let's get started.
1. First of all, you need to visit Google Translator. Here, you will have two boxes; in the first one, you need to enter the media you want to translate into another language that you will receive in another box.
2. To use this as the proxy, you must paste the site's link. On the left, select any language. On the right side, choose only that language that is easily readable by you.
3. Now you will see the link you pasted at left is not clickable, but when it gets translated, it becomes clickable.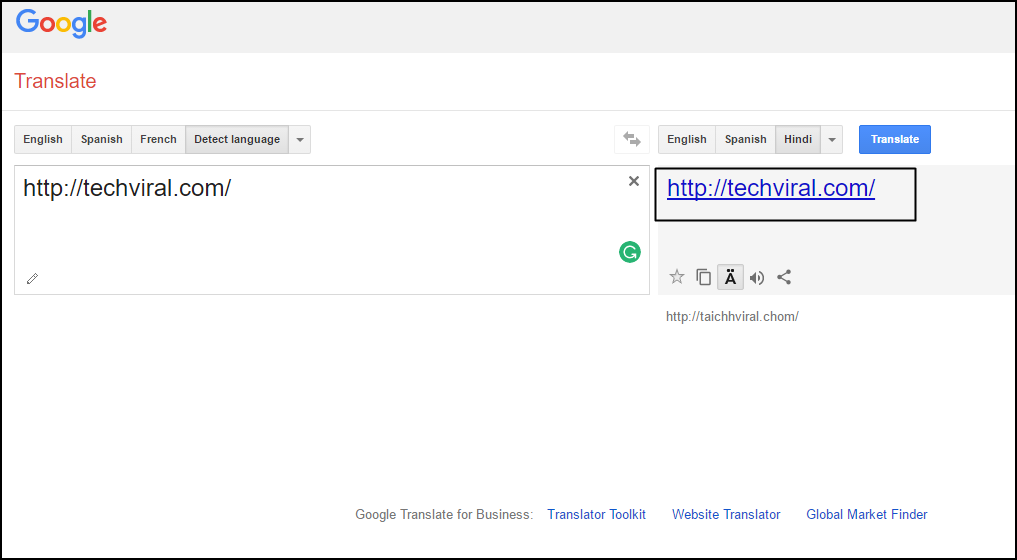 4. Now click on the link generated, and google translate will open that site in their application web view.
Now there will be no restriction from your server to open that site as the site will be opening from the google server that is not being blocked by any server.
Using Google WebLight
Google shows faster, lighter pages to people searching on slow mobile connections in selected countries. The main purpose of Google Weblight is to optimize pages to load four times faster than the original page and use 80% fewer bytes.
You need to paste the URL into your search bar (Remember to replace "techviral.com" with your chosen site.
"http://googleweblight.com/?lite_url=https://techviral.net/"
That's it! You are done. With this, you can easily open any blocked site.
So above is all about Using Google Translate As A Proxy Server. If you need more help using Google Services as a Proxy server, let us know in the comments below.