Seeking an intermediate smartphone with good performance and a fair price, redmi 2, redmi 3 and 3S was a hit around the world. But Xiaomi already with hands-on to its successor, the redmi 4 and here is the first leaked pictures which seems have been already appeared on the web.
Xiaomi Redmi 4 Leaked Images Shows New Design And Metal Body
As we have seen these weeks, the Chinese smartphone manufacturer Xiaomi has more ideas and devices under the commands. After its official presentation of Xiaomi redmi Pro and all the leaks we've had during the early summer, there were still some loose ends to tie up. Most models of Xiaomi already have, or will, heirs this 2016, but the Xiaomi Redmi 4 heirs to the midrange, we knew very little.
It is taking a long time but with the good response it has reached a filtered network showing in all its glory the appearance and image preview of what would be the design of the Xiaomi redmi 4, a Proud evolution of Xiaomi redmi 3. After meeting recently to Xiaomi Redmi 3S the improved version of the Redmi 3, now the company has to present the Redmi 4.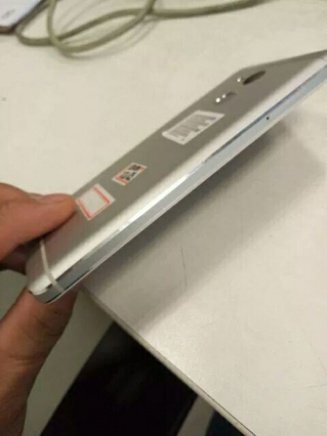 The photos that are leaked recently clearly shows that the design is not new but it is visible that the build quality of the device has been improved and the device hardware discovered some of its technical specifications as well.
Next to a screen that appears to be 5 inches with a crystal made of 2.5D with a metal body, like its predecessor, but in total, it is more similar with respect to Redmi Pro and some speakers placed in the lower edge of the smartphone, right and left of the microUSB. Likewise, its resemblance to the S version also comes because they have a fingerprint reader in the same place. Still, this new design would incorporate band antenna up and down at the rear panel.
According to the Gizmochina, the Redmi 4 would bring a very reasonable configuration though it will be an intermediate smartphone: An Helio P10 (octa-core) MediaTek processor, 2 GB of RAM and 16 GB of storage that probably can be expanded by microSD card.
The operating system would be the MIUI 8, based on the Android 6.0 Marshmallow or else it is also possible that the company could release the Redmi 4 with the final version of Android 7.0 Nougat.
Although these pictures show a prototype of the final model, the Redmi 4 does not differ much of it. Hopefully, for now we can say that it will meet the expectations considering the characteristics of Xiaomi redmi 3, which may hit the market for the same reasonable price like the Redmi 3 had earlier.