World's Cheapest Smartphone "Freedom 251" may be a big scam. Freedom 251 came with mind blowing price of R.s 251 ($3.6). Social Media is abuzz with this cheapest device. However, there are some reasons that prove Freedom 251 may be a big scam. The Freedom251.com is now ranked 63 in India as per Alexa.
5 Reasons that prove Freedom 251 is a Big Scam ?
---
#1 Freedom 251 is using Adcom's casing
Freedom 251 has been spotted with Adcom's casing. Adcom said that it is not manufacturing Freedom 251. It is still unclear whether Ringing Bells will make Freedom 251 in its own manufacturing plant or other. Also, Adcom's logo has been blemished by whitener. Adcom's Marketing Manager said that, "We have no idea that our branding is being used on the Freedom 251. We will look into this."
---
#2 Misguiding People
Earlier before the launch of the Freedom 251, the website displayed image of entirely different smartphone manufactured by Ringing Bells. Also, they used same image in reputed newspapers of India. Later they changed the device's images. Their official website displayed that this cheapest smartphone will come with some important pre-installed apps like Women Safety App, Swatch Bharat, Medical and other apps, however it was found that this device doesn't come with these apps.
---
#3 It is not approved by the Government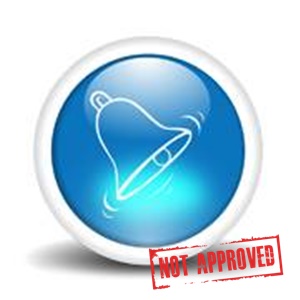 Ringing Bells is not registered under Bureau of Indian Standards, therefore company is not licensed to sell its products in India. Also, BJP's MP labelled this company as 'ponzi bogus company scam'.
---
#4 Plagiarism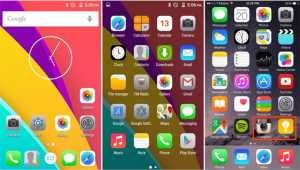 Plagiarism literally means "act of fraud". It includes stealing work done by someone else. Freedom 251 is illegally using icons of Apple iOS. The company may land in trouble if Apple sues them. A genuine company will not steal the work of other company. Freedom 251 is using the Apple's icons like Calculator, Camera, Web Browser and Email.
---
#5 Pricing issue
Mobile Industry Body, Indian Cellular Association has urged the Telecom Minister, to look about the pricing of this budget smartphone. Indian Cellular Association maintained that this device can't be sold below $51 (R.s 3500) even after subsidies.
---
However, the above reasons state about possibility of big scam. The truth will come to light only after Ringing Bells will start delivering this smartphones to the users by June 30. Also, we don't have a right to complain about this smartphone because of its pricing. However, there are some issues which provoked media group to highlight this issue and the possibility of scam. Kindly add more about this smartphone in comment section and discuss your experience while buying this smartphone.