Counter-Strike always owned a sweet spot in the hearts of gamers. The game was released way back in 2000 and has been around for almost two decades.
When the game was first introduced to the public, it received much love. This is because it was the first first-person shooter game ever introduced and has become famous for its skill-based gameplay.
The active community of Counter-Strike also made the game more famous because they introduced mods, maps, and other in-game content at regular intervals that kept gamers engaged in the game.
The Next Era of Counter-Strike
The reason we are talking about the counter-strike is that recently Valve made Counter-Stike 2 official.
Counter-Stike 2 was long anticipated, but it was now when the company made a public announcement for Counter-Strike 2.
The company announced that Counter-Strike 2 would be launched this summer, but gamers who can't wait long can enjoy the limited test offer from today.
Counter-Strike 2 Beta Limited Test
Even though Valve officially announced Counter-Strike 2, a few things may disappoint die-hard fans of Counter-Strike.
First, the company has released the Counter-Strike 2 Beta version; second, the limited test offer is only available for some users.
Whether you can get your hands on Counter-Strike 2 before its official release depends entirely on your luck. According to Valve, only a handful of gamers can access Counter-Strike 2 right now.
How to Download and Play Counter-Strike 2
Since the game is available for testing on a selected group of CS:GO players, it's pretty hard to download & play the game.
The company is manually picking the players based on several factors. And if you're chosen, you will find a notification on the main menu of CS:GO asking you to try the Counter-Strike 2 limited test.
Now Counter-Strike fans might be wondering what the 'factors' that the company is considering are. Well, Valve is considering your recent playtime on their official servers, Steam account standing, and your trust factor.
How to Increase Chances of Selection?
There's little you can do to increase your chances of selection for testing the Counter-Strike 2. You can start playing the CS:GO game on Steam or complete your Steam profile to increase your chances.
But, to be honest, Counter-Strike 2 beta is available for die-hard Counter-Strike fans, and chances of getting an invite are pretty low, especially if you're new to the game.
For more details, check out this official webpage.
How to Get Counter-Strike 2 Invite?
There are no set criteria to get the recently announced Counter-Strike 2. So, whether you will get it or not depends on your luck. However, to increase the chances, you can verify the integrity of the CS:GO game files on Steam.
Few professional CS players have claimed that verifying the CSGO integrity files has helped them get Counter-Strike 2 invites. Here's what you need to do.
1. Launch the Steam desktop client on your PC first.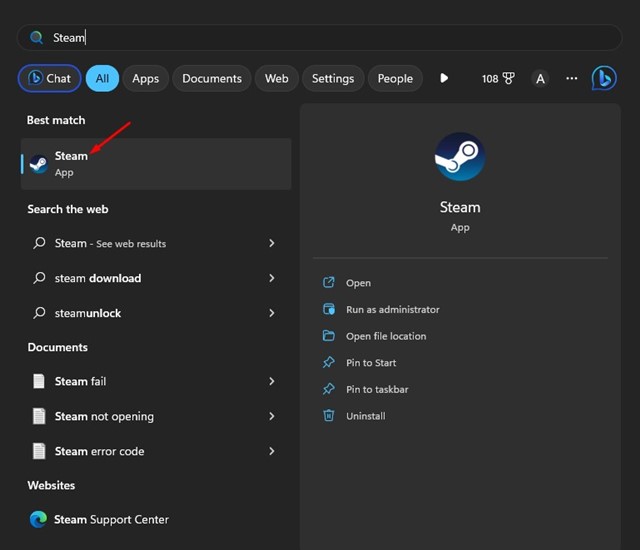 2. When the Steam client opens, switch to the Library tab.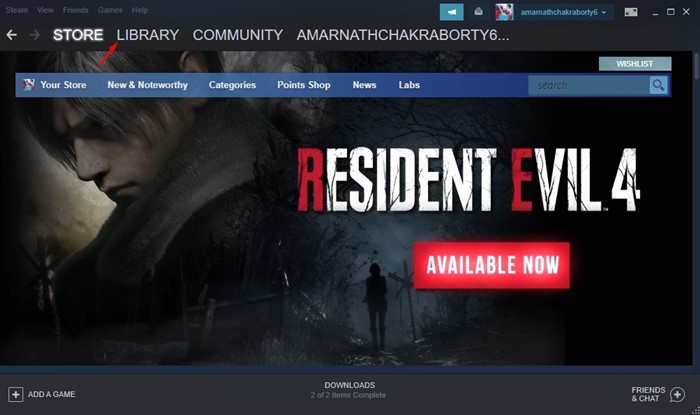 3. Next, right-click on the Counter-Strike: Global Offensive and select 'Properties'.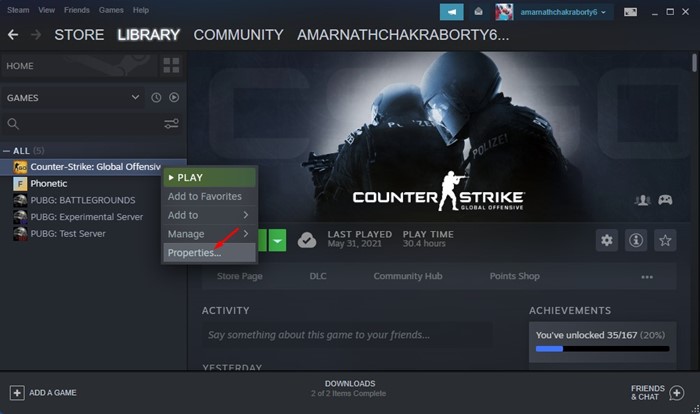 4. On the Properties, switch to the Local Files.
5. Next, on the right side, click 'Verify integrity of game files..'
That's it! The process may take a few minutes to complete. Therefore, you need to wait patiently until the process completes.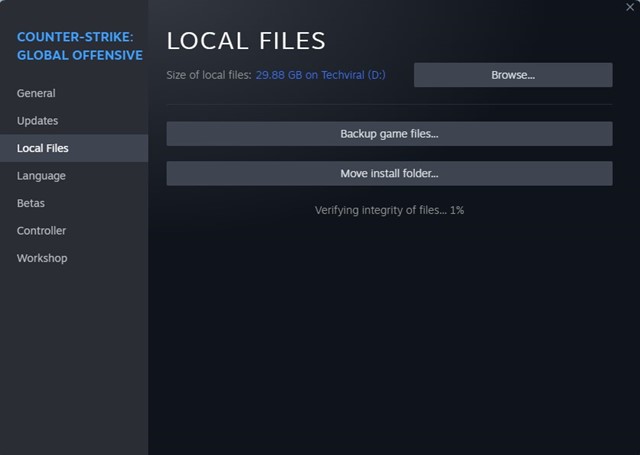 What's new on Counter-Strike 2?
You can expect many changes, from small upgrades to a full design overhaul on the new Counter-Strike 2. The company states that all new features will be revealed when the game officially launches in the summer of 2023, but it has given hints on what to expect.
Fully Overhauled Maps: The maps have been rebuilt from scratch. The maps now have new rendering features that look cleaner, brighter, and better.
Gameplay Enhancements: Counter-Strike 2 will introduce new visual features to enhance your CS experience. For example, smoke grenades are dynamic and can interact with the environment, react to lighting, etc.
Tick Rate No Longer Matter: Yes, you read that right! on the new Counter-Strike 2, the Tick rate won't be a thing to worry about. Your moving and shooting ability won't be affected due to the tick rate.
Easy Transition between CS:GO and Counter-Strike 2: The things you've purchased or collected over the year while playing CS:GO will be carried forward to the inventory of Counter-Strike 2.
HI-DEF VFX: From the maps to UI to gameplay, the new game implemented HI-DEF VFX in all corners. You will get a new UI, visual effects, environmental effects, etc. Not only that, but the audio has also been reworked, rebalanced, and reverbed.
So, that's all about how to get a Counter-Strike 2 Invite. We have also shared many details of the upcoming game. If you need all details of the game, check this webpage. And if this article helped you, make sure to share it with your Counter-Strike buddy as well.