Learn How to Activate Super Administrator Account in Windows: In earlier versions of windows the administrator account was limited to only one, but in newer versions of windows, you can have another built-in Administrator account, which you can name as a secret super administrator account. So in this post, we are going to tell you the process to activate built-in hidden super Administrator Account in Windows.
[dropcap]H[/dropcap]ere we come with a new trick that is How to Activate Super Administrator Account in Windows. Today more than billions of people are using windows operating system in their computers and laptops. As windows are considered as most user-friendly OS that's why it has more convinced users. And windows provides lots of features with multiple user account support that means you can create more than one account in your windows OS. So, in this post, we will tell you a trick by which you can access super user access of your computer that is Super Administrator Access Of Computer. Therefore, have a look at the complete guide below to activate this in your Windows.
Also Read: How to Enable Windows 10's Hidden Dark Theme
Access Super Administrator Account in Windows 7/8/8.1/10
To use all the privileges you will need super admin account that will have complete power to modify and system settings and also access to secrets system setting which a normal local window user can't do. So follow up the below steps to proceed.
Also Read: How to Create Password-Protected Drive in Windows
Steps To Activate Super Administrator Account in Windows 7/8/8.1/10 :-
Step 1. First of all in your windows PC Press "Win+R" keys of a keyboard. And this will open a Run explorer. There type "lusrmgr.msc" without quotes as shown below and then press enter.
Step 2. Now Local User & Groups Panel will get open. There you will see all you user accounts currently there on your Windows.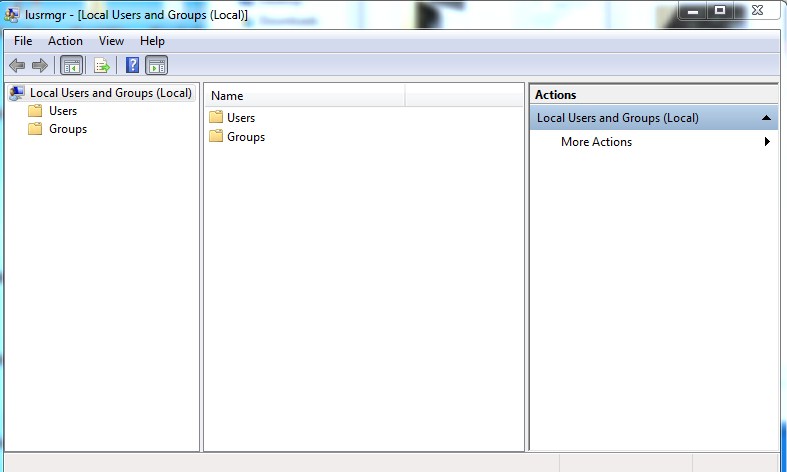 Step 3. Now right click on the Administrator and select properties.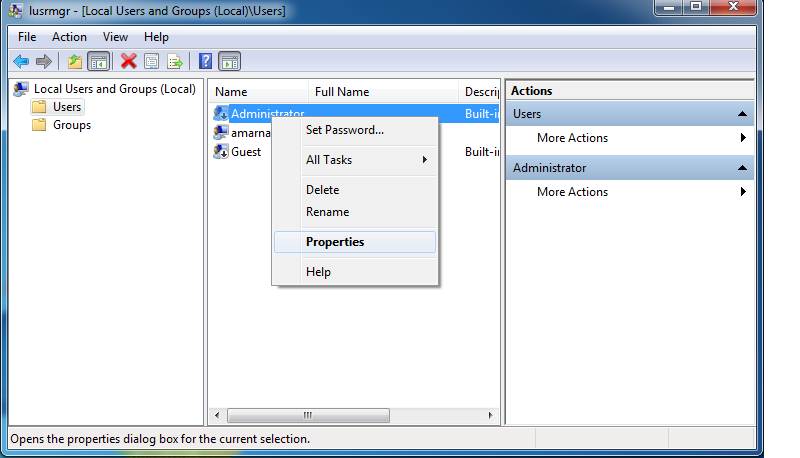 Step 4. Now there type the name for your super admin account and make sure that the field Password never expires must be marked and Account disabled must be disabled.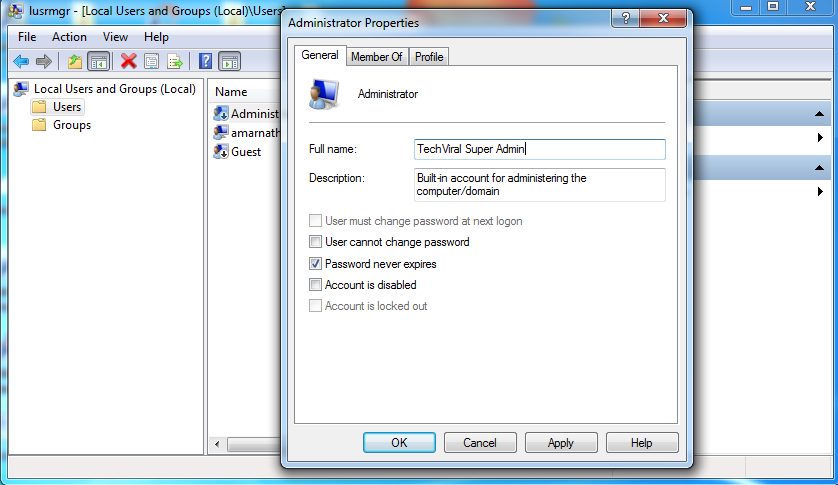 Step 5. Click on ok and Now Admin account is enabled and to Set password right click on administrator account again and set the password.
That's it! you are done now you can switch between accounts by logging off from the current account you logged in.
Also Read: How To Delete Undeletable Files and Folders in Windows
So above is about How to Activate Super Administrator Account in Windows 7/8/8.1/10, with these you can access many hidden features of your windows and this will give complete access to your super admin account. Hope you like the trick, do share it with others too. Leave a comment below if you are having any trouble with the method discussed above.