The gesture functionality is gaining popularity because it can perform tasks in single clicks, swipes, or movements. Smartphone users may be very familiar with the screen gestures like swiping down to release the notification panel, long pressing on the screen to open the settings and options panel, etc.
Besides that, users can also enjoy gestures on popular web browsers like Google Chrome and Firefox. On Chrome, you must install extensions that add mouse gesture support; on Firefox, you must add addons.
Best Ways to Add Mouse Gestures To Chrome and Firefox
You can add mouse gestures to your Chrome and Firefox browsers to make your browsing session more awesome and cool. Below, we have shared a few best extensions and addons to add mouse gestures to Chrome and Firefox. Let's get started.
Add Mouse Gestures to Google Chrome
Below are some of the best Google Chrome extensions that add mouse gesture support. Here are the best free extensions for the Chrome browser.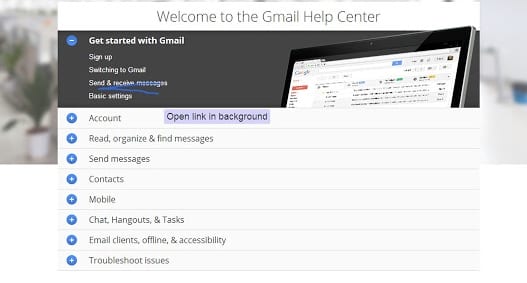 This is one of the best gesture-enabling extensions for the Google Chrome browser. It works by adding gesture support to your desktop chrome browser.
With the help of this extension, you can avail of mouse gestures and set actions for simple drag, super drag, and a few others. The extension is very popular in the Chrome web store and is compatible even with the latest Google Chrome browser.
CrxMouse Chrome is another best extension that allows users to set up various gestures according to their needs. Not just that, but the chrome extension also brings in some pre-loaded mouse gestures which you can use.
Users need to download and install the extension and tap on the 'Action' tab to create new gestures.
If you are looking for an easy-to-use Google Chrome extension that allows users to set up and use Mouse gestures, then Mouse Gesture Events might be the best for you.
The best thing about the Mouse Gesture event is that it provides users with many options to set and customize the gestures. You can assign certain gestures to perform tasks.
Add Mouse Gestures to Firefox Browser
FireGestures for Firefox is an extension available for this browser through which users could create, use and hence facilitate the gesture commands inside the browser. Through the options of this extension, you can add mouse gestures like scroll gestures, click gestures, swipe gestures, etc.
This is the addon you would prefer to use if you are not willing to get several mouse gestures but only a few needed gestures.
This addon has a limited number of default gestures for the mouse; you could manage these all inside the add-ons manager page.
Foxy Gestures is another best Mozilla add-on that you can use to implement mouse gestures on the Firefox browser.
The great thing about Foxy Gestures is that it allows users to implement a large amount of fire gestures functionalities. You can also set mouse wheel gestures with Foxy Gestures.
If you are looking for a fully customizable mouse gesture add-on for the Firefox browser, then Gesturefy might be the best pick for you.
The great thing about Gesturefy is that it has support for over 60 different commands and additional features like rocker and wheel gestures.
So, these are the few best Google Chrome extensions and Firefox add-ons to add mouse gesture support. If you know of any other such extensions or add-ons, let us know in the comments below.