Adobe is always known for its editing software like Adobe Photoshop. It also has a video editor known as Adobe After effects. For those who don't know, it's a professional video editing software that is widely used by video editors.
With After effects, one can easily add visual effects in the videos such as snow, rain, cinematic movie titles, custom intros, transitions effects, filters, etc. It's basically a visual effect software where you can create amazing videos using your creativity and imagination.
Adobe After Effects Alternatives For Windows
However, After effects is a premium software and this is why users often search for After Effects alternatives. So, if you are also searching for the same, then you are reading the right article. Here we have discussed some of the best Adobe after effects alternatives for Windows.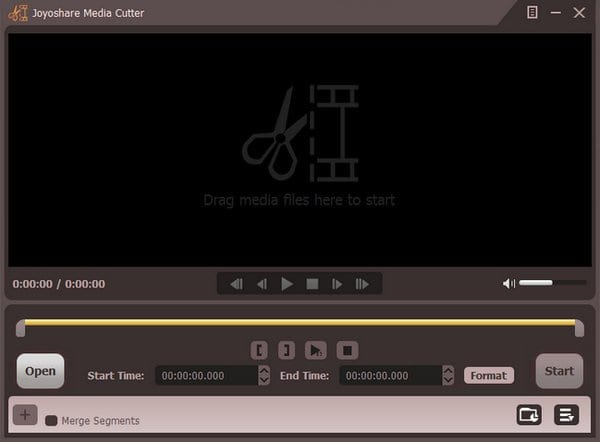 It's one of the best and most used Adobe After effects alternatives for Windows that you can use right now. Compared to Adobe After Effects, Joyoshare Media Cutter is much easy to use. It has lots of unique tools to customize codec, resolution, sample rate, apply different filters, etc.
The best thing about Wax is that it can export video files in WAV, MPEG, AVI, and Flash format. Apart from these, Wax can be used as a plug-in to other video editors. The Wax video editor also comes with lots of transitions, sound, and video effects that you can use on your recorded videos.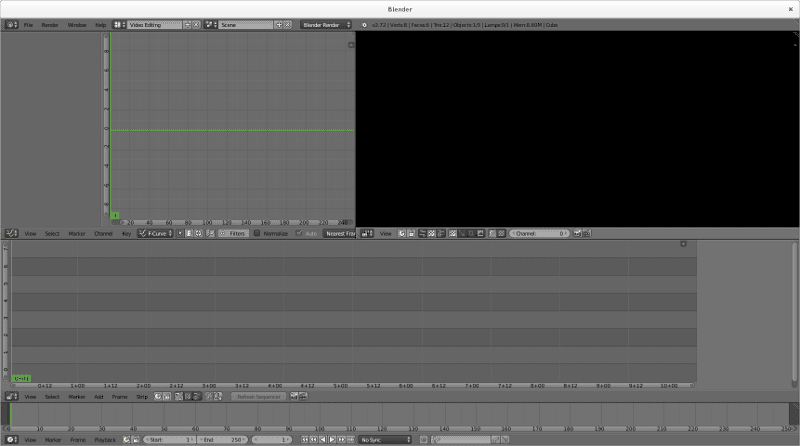 Well, Blender is one of the biggest names in the video editing industry. The app is mostly used to create 3D models. Blender is a complete pack of pipeline tools like rendering, modeling, animation, compositing, game creation, etc. Apart from that, the app also comes with a built-in video editor which allows users to adjust layers, add a transition, effect, filters on the videos.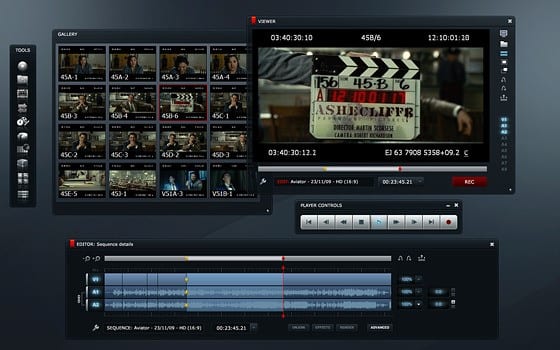 If you are looking for a professional video editing tool, then Lightworks might be the best choice for you. The great thing about Lightworks is that it can help you with 4K/HD video project. After editing, you can share the video to various video-sharing platforms like YouTube, Vimeo, etc directly. The tool is available for Windows, Linux, and Mac, and its one of the best Adobe After effects alternatives that you can use.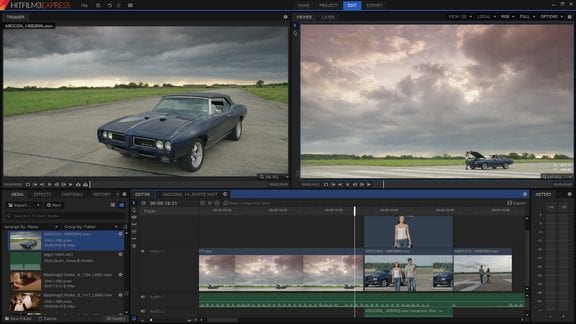 If you are searching for a video editing tool for Windows that offers lots of video filters and presets, then HitFilm might be the best pick for you. The tool offers you over 450 effects and presets which you can apply to your videos. Apart from that, it has almost everything that you need to professionally edit your videos.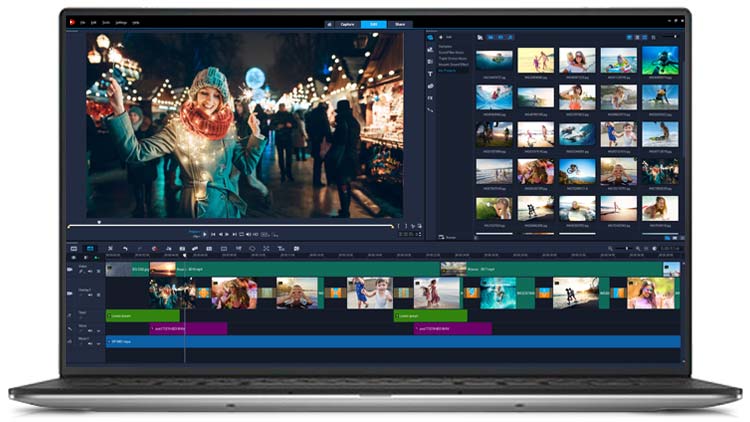 It is another best after-effects alternative that you can use today. The software packs lots of unique tools like motion tracking, subtitle editor, video editor, audio editor, etc. Apart from all of these, the tool offers lots of cool filters that you can apply to your video to give it a new touch.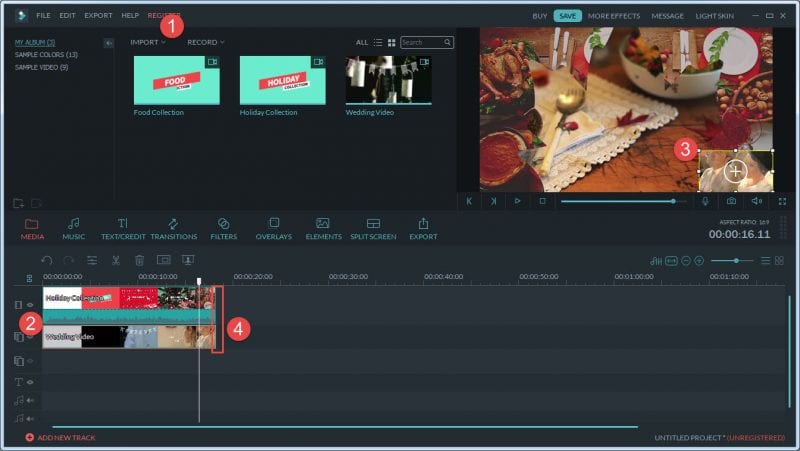 Well, Wondershare Filmora is widely used by YouTubers. Wondershare Filmora provides lots of video editing options that you can use to give your video a new touch. The great thing about Wondershare Filmora is that it packs over 200 visual effects that instantly take your video to the next level. Apart from all of these, the tool also brings some advanced features like fast/slow motion, voice change, video/audio recorder, etc.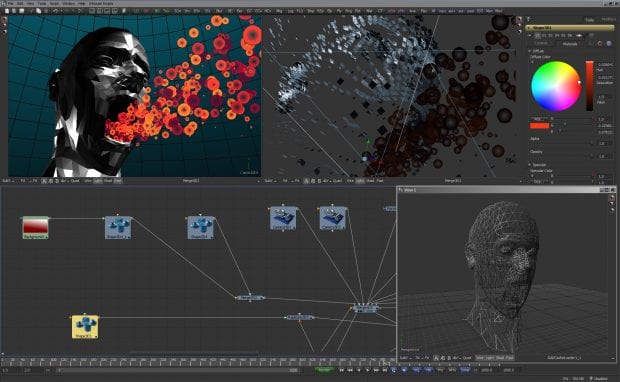 It is more advanced than After effects when it comes to video editing. Eyeon Fusion is developed by Eyeon Software Inc and it's by far the best-advanced video editing tool that you can use today. The tool is mostly used to create stunning visual effects and digital composition. Some of the best films like Avatar, Terminator Salvation also relied upon Fusion to do post-production.
Well, DebugMode Wax is a free Adobe After Effects alternative that you can use on your Windows 10 computer. It's an open-source tool that's used to create unique 3D text effects, compositing, and adding special effects. Since its a free tool, the features are very limited compared to After effects.
This software is mostly used by professional and it combines the editing workflows with node-based compositing tools. It's one of the most used video editing tools that's released way back in May 2013. So, Autodesk Smoke is another best Adobe After effects alternatives that you can use today.
Well, Autodesk 3DS Max is one of the best and advanced 3D modeling and rendering software for design visualization, games, and animations. The software offers integrated Arnold rendered that can help you to create and render striking scenes. Not just that, but you can also scale your workflow with the automated process in 3ds max.
It is another advanced 3D modeling and animation program on the list which is widely used by a graphics designer. The software is not for beginners because it has lots of advanced stuff. However, the one who belongs to the graphic designing world will know the potential of Autodesk Maya.
It is one of the widely used video editing software for compositing and VFX. It's pretty much similar to the After Effects, but it has far more features. Again, this one is not for beginners, and its pretty difficult to use. However, NUKE provides lots of tutorials that could help beginners to understand the features.
Searching for Adobe After effects alternatives to create virtual reality effects, visual effects, motion, graphics, and 3D workflows? You need to give Fusion9 a try. It is a professional video editing software and it's much complicated than the Adobe After Effects. Still, Fusion9 is one of the best and top-rated visual effects and motion graphics editing software that you can use on your Windows 10 computer.
The best thing about Buttleofx is that it has incredible VR and 3D support. Apart from that, some of the advanced features of Buttleofx includes VR toolset, GPU accelerated performance, etc. Compared to Fusion 9, Buttleofx is pretty easy to use and it has an integrated browser that helps you to import images, workspace layouts.
So, these are some of the best Adobe After Effects Alternatives which you can use today. I hope this article helped you! Share it with your friends also. If you know any other such software, let us know in the comment box below.