Back in 1994, when Amazon was first introduced to the world, it used to be a simple online marketplace with limited products. Over the years, the platform has become a leading online marketplace worldwide.
Today, it's the world's largest e-commerce platform from where you can purchase almost everything. From books to household items to electronics, you will find all sorts of things on Amazon.
If you are a regular Amazon shopper, you may have come across an email statement from the company titled "Amazon Courtesy Credit'. But have you ever wondered what is Amazon Courtesy Credit and what it does?
In this article, we have explained Amazon Courtesy Credit, how it is useful, and how you can get Amazon Courtesy Credit. Let's get started.
What is Courtesy Credit?
To understand this, you must first understand the 'Courtesy Credit'. Several tech companies and shopping sites have a 'Courtesy Credit' credit system.
It's a voluntary credit that companies offer their users as a goodwill gesture. For example, if you shop for grocery items from a local store every day, the shopkeeper gives you a special discount to you. That's what is called 'Courtesy Credit' in digital terms.
It's a credit given to customers to make them happy and for being in touch with the company. Courtesy Credit is simply a representation that the company needs customers like you.
What is Amazon Courtesy Credit?
Amazon occasionally credits the account of their users as a gesture of goodwill. This is what is called Amazon Courtesy Credit.
There are no set requirements for Amazon Courtesy Credits; the company often gives credit as compensation for a problem. The Amazon Courtesy Credits are used to show respectability to users and to gain their trust again.
The courtesy credit email from Amazon reads like this:
Hello,

We are writing this email because you were eligible to receive a courtesy credit for your recent order(s), but it didn't apply correctly. 
To correct this, we've issued a $10 courtesy credit to your account.

You can use this credit to buy an eligible item shipped and sold by amazon.com and it will automatically apply the next time.

We value your business and hope to see you again soon.

Sincerely,

Customer Service

Amazon.com

Please note: this e-mail was sent from a notification-only address that cannot accept incoming e-mail. Please do not reply to this message.
How to Get Amazon Courtesy Credit?
There's nothing much you can do to get Amazon Courtesy Credit on your account. When you order something online and have an unsatisfactory experience, the company makes your Amazon Account eligible for the Courtesy Credit.
Sometimes Amazon also credits your account if you choose a slower shipping method. So, whether your account is eligible for Amazon Courtesy Credit depends entirely on the company.
Choosing a Slower Delivery Method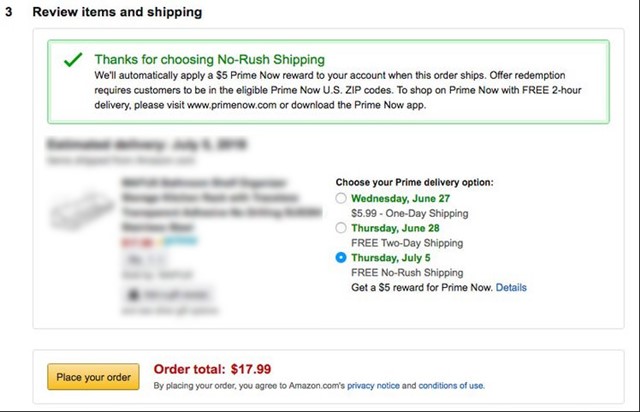 While there are no set criteria to make your Amazon account eligible for Courtesy Credit, a few things can increase your eligibility changes.
Choosing a slower shipping/delivery method is the first best thing you can do to increase your chances of getting Amazon Courtesy Credit.
In some regions, you get an option called the 'FREE No-Rush Shipping' shipping method. This shipping method is slower than usual, but it increases your chances of receiving the Amazon Courtesy Credit.
The drawback of this option is that you will get your delivery late. So, if you need a product in an emergency, the slow delivery option may not be appropriate.
File a Dispute
Amazon allows you to file a dispute if the seller has not delivered your product on time or delivered the wrong product.
Most of us contact the seller and explain the problem. However, Amazon has an excellent support team active 24 hours to resolve disputes related to the products you've purchased from the platform.
Instead of contacting the seller, you must contact the Amazon support team to resolve the disputes. If the Amazon team takes more time, you can ask them to compensate you. Doing so will increase your chances of getting Amazon Courtesy credit.
Be a Regular Shopper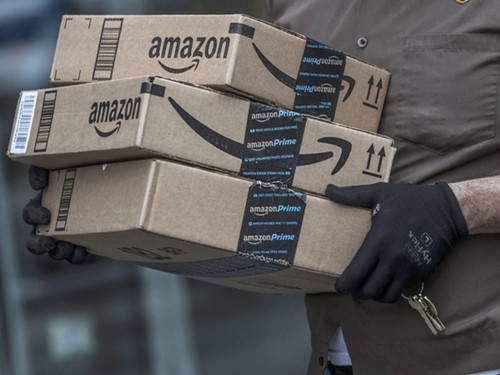 Amazon provides courtesy credits to its loyal customers. Hence, if you have been a regular Amazon shopper, you have an increased chance of getting your account eligible for the Courtesy credit.
You just have to be a regular shopper of Amazon or use its Prime subscription. You can join the Amazon Referral program and refer products to your friends to increase your chances.
How to Check Amazon Courtesy Credit Balance?
Amazon Courtesy Balance will appear on the Account or the promotional balance section. Please note that the Courtesy Credit balance may not appear sometimes, but you will find it on the checkout page.
If your Amazon account has a Courtesy Credit balance, the balance will appear on the product checkout page. The courtesy credit will be automatically applied during the checkout.
How to Use Amazon Courtesy Credit Balance?
There's an important thing you should note. Amazon Courtesy Credit Balance can only be applied if the product is sold and shipped by Amazon.
Let's say you are purchasing a product sold by Amazon but shipped by a different seller on the platform; you won't be able to use the Courtesy Credit.
So, if you want to use the Amazon Courtesy Credit balance, you need to purchase a product sold and shipped by Amazon itself.
Is Amazon Courtesy Credit Refundable?
Let's say you have already purchased a product, and the balance is deducted; you won't get it back. The Amazon Courtesy Credit is non-refundable.
So, make sure to use the Courtesy Credit on Amazon wisely, as there's no option to get a credit refund.
Does Amazon Courtesy Credit Balance Expire?
Yes, the Amazon Courtesy Credit balance does have an expiry date. The credit is likely valid for a month or two.
So, if you have received an Amazon Courtesy Credit balance, you need to use it as soon as possible.
Also Read: Amazon Order History Report: How to Find and Download
So, this guide is about Amazon Courtesy Credit and how to get it. If you need more help understanding Amazon Courtesy Credit, let us know in the comments below. Also, if the article helped you, make sure to share it with your friends.