Most Android users keep on trying different apps on their smartphones. Until now, we discussed many cool apps for your Android, and again we are here today with some new apps that work with your Android sensors.
So it's time to check what your Android can do with its sensors; we are discussing some of the best apps that might be undiscovered to many. So have a look at these amazing apps below.
Amazing Apps That Work With Your Android Sensors
We have selected some of the best apps with positive user reviews, ratings, download rates, and amazing working with Android sensors. With these apps, you will get to know what your Android sensor can do. So look at these apps below and download the one you feel is useful for you.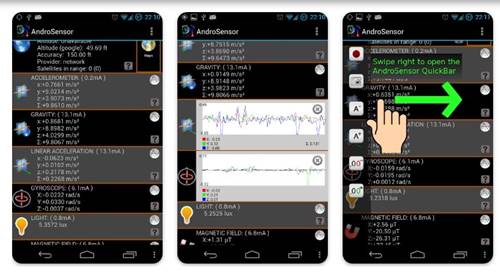 AndroSensor supports all the sensors on an Android device, which will tell you which of them are not supported by your hardware.
View the data from all device's sensors on a single screen in real time. Graphical and text output are available for each sensor (graphs are not available for proximity, location, and battery info).
2. Star Chart (GPS)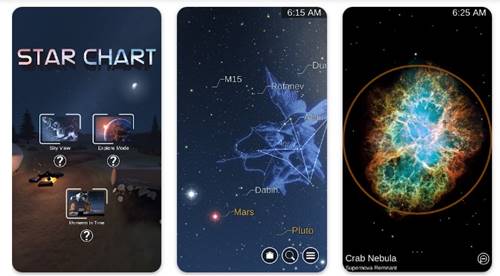 This is one of the cool Android apps that lets you see the projection representation of sky object in your Android. With this, you can get to know about different stars and planets around you with the help of GPS.
The cool Android app is specially designed for health. It allows you to monitor your heart rate with your Android; it uses an Android camera and its flashlight to detect your pulse rate. So must give a try to this cool Android app.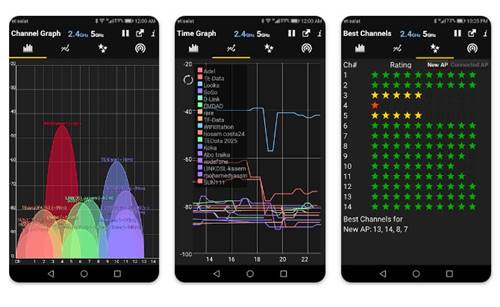 We had already discussed this cool Android app in our previous post, as this app is specially designed to find the best WiFi channel and the best location to use that WiFi on your Android device.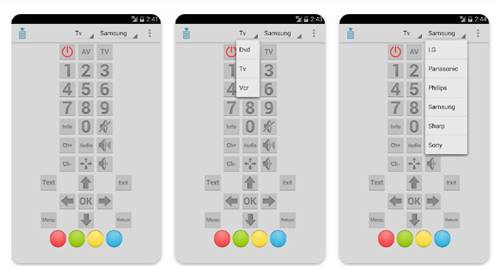 This cool Android app works perfectly with your Android and your smart devices around you, which can be controlled by this cool app; it turns your phone into a real universal remote controller.
Whether you need a TV remote controller or a way to stream your videos to your chrome cast, you can always use IR Universal Remote.
This app uses a magnetic sensor built into your device to measure magnetic field value. So must give a try to this cool Android app a look and start exploring things around you.
It automatically turns the screen off when you put your phone into your pocket or a table. And turns the screen on when you take it out or up.
No need to touch any button, and you are ready to go. It's especially helpful if your lock key is hard to reach or the power button is broken.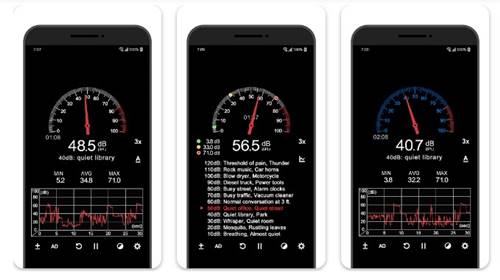 The Sound Meter app is less of a surprising app since it uses your phone's microphone to take its readings. Sound Level Meter is in the 4th set of the Smart Tools collection (noise, decibel meter).
The SPL (sound pressure level) meter app uses your built-in microphone to measure noise volume in decibels (dB) and shows a reference.
Are you reaching your daily 10,000 steps per day by taking the opportunity to walk more? In the mood for a new step counter & walking app? Step to it and download the free Pedometer & Step Counter app for Android now.
Walking, step & calorie tracking with a pedometer app is the perfect starting point for a fitness beginner and a great addition to more advanced training.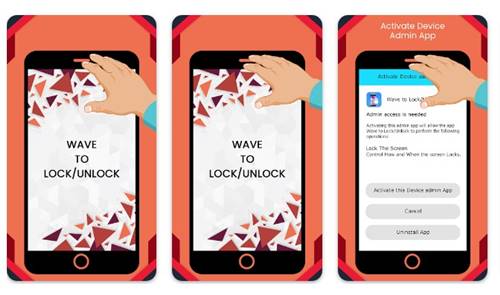 Wave Lock(Wave to Unlock) is an app that uses a proximity sensor to lock and unlock the screen by way wave your hand over the proximity sensor. Protect the power button on your phone.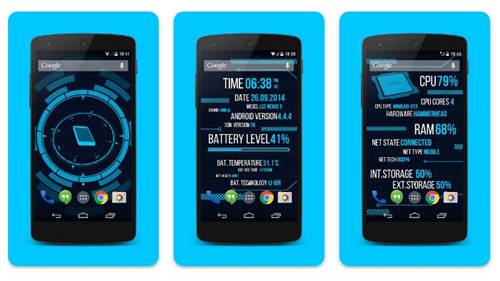 Holo Droid is the free version of one of the most amazing live wallpapers on Google Play. It shows you several pieces of information about your mobile device and gives the phone's screen a futuristic look! In its latest version, the developer has added four sensor combinations to enable the gyro compass movement.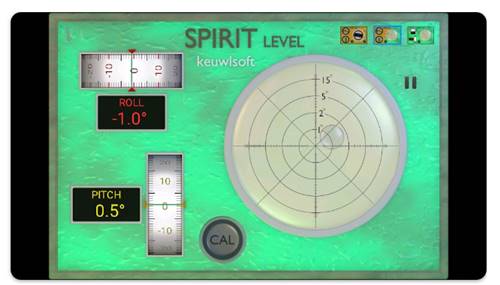 Have you ever been in a situation where you need to determine whether the surface is level enough to meet your needs? Well, Spirit Level Plus will help you to find out if the surface is level.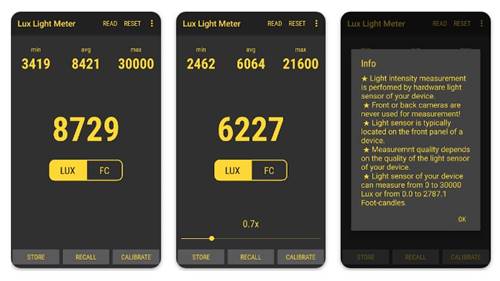 If you are looking for an app that provides a light intensity meter that measures Lux, you should download and install the Light Meter app.
This app requires devices with a light sensor. It uses native light sensor data acquisition, giving accurate and instant light intensity readings.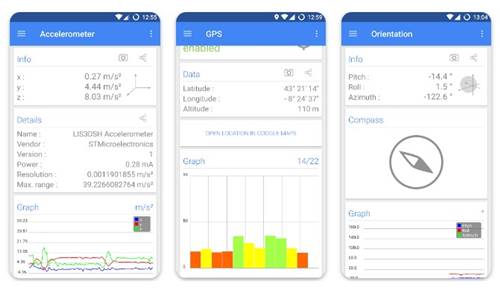 Sensors Multitool: the ultimate tool for the sensors of your smartphone. It supports all Android sensors, including gyroscope, compass, light sensor, and more.
With the help of this app, you can get real-time information on the data obtained by the sensors.
A clinometer or inclinometer is an instrument for measuring angles of slope (or tilt), elevation, or depression of an object concerning gravity.
It is also known as a tilt meter, tilt indicator, slope alert, slope gauge, gradient meter, gradiometer, level gauge, level meter, declinometer, and pitch & roll indicator.
So, these are some of the best Android apps that work with your phone's sensor. If you want to suggest any other similar apps, let us know in the comment box below.