Well, there is indeed plenty of remote desktop software available for Windows 10. However, out of all those, the TeamViewer and AnyDesk stand out from the crowd. If we have to pick anyone between TeamViewer and Anydesk, we will pick Anydesk.
The reason behind that is simple, Anydesk is much easier to use and known for its stability. While using TeamViewer, users often face connection and stability issues, however, that doesn't happen with Anydesk. Also, AnyDesk is more lightweight than TeamViewer regarding file size and resource consumption.
Also Read: Download TeamViewer Offline installer Latest Version
What is AnyDesk?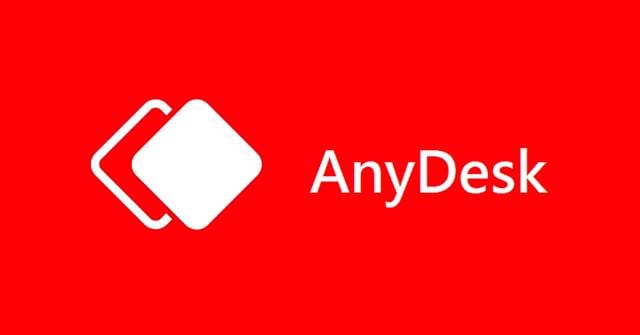 AnyDesk is a remote access tool meant to help users access files and documents stored on other computers. It doesn't matter where the device is located; you can use Anydesk to access those devices via the internet.
Unlike TeamViewer, Anydesk is also designed for small and mid-sized businesses. It offers many team collaboration and business management features like an address book to keep track of contacts, session reporting features, automated billing, and more.
Besides, AnyDesk also supports a keyboard, file transfer, good encryption, and more. Below, we will list some of the best features of AnyDesk.
Features of AnyDesk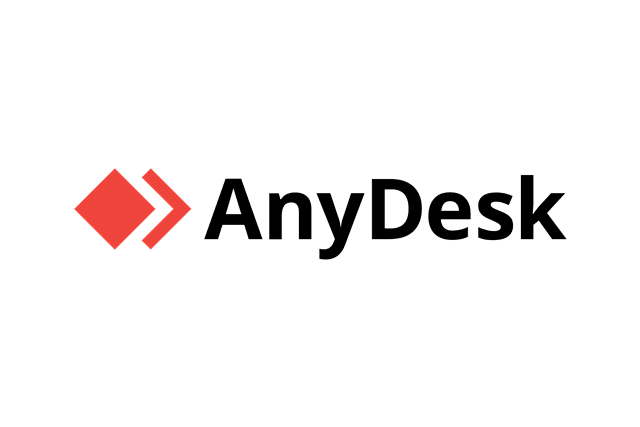 Like every other remote access tool, AnyDesk is known for its features. Now that you are fully aware of AnyDesk, it's time to introduce some of its essential features. Below, we have listed some of the best features of AnyDesk.
Remote Support
It doesn't matter if you want a remote access tool for personal or business use; AnyDesk has a solution for all. AnyDesk is available for almost all platforms, including Windows, macOS, Android, iOS, Linux, and more.
Access Mobile from PC
Since Anydesk is available for almost all platforms, it allows you to access any device remotely. You can access Android from an iOS device, Windows from macOS, or Linux from Windows, and more via AnyDesk.
Work From Home
Due to the recent pandemic, everyone is forced to work from home. The AnyDesk remote access tool brings an opportunity to do all tasks that requires you to access another computer. With AnyDesk's reliable remote desktop tech, working from home feels like you're sitting in front of your PC at the office.
Robust Security
Every remote access connection is secured with banking-standard TLS 1.2 technology to protect against unauthorized access. Also, AnyDesk uses RSA 2048 asymmetric key exchange encryption to verify every connection.
File Transfer
Just like TeamViewer, AnyDesk also offers you a clipboard. You can use CTRL+C and CTRL+V to easily exchange text, screenshots, and more between your remote devices. You can even use the file manager to manage your files locally.
Team Collaboration Tool
AnyDesk also brings a wide range of tools for Team Collaboration. Some key team collaboration features of AnyDesk include screen recording, session recording, whiteboard, chat features, the ability to draw on the screen, and more.
These are some of the best features of the AnyDesk remote access tool. Below, we have shared the download links of the latest AnyDesk.
Download AnyDesk Offline Installer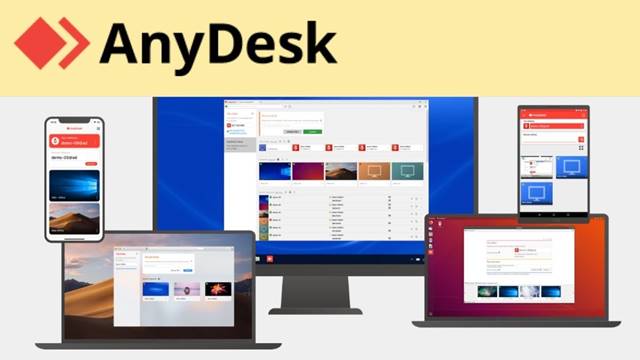 Now you know the features of AnyDesk, you might be willing to download & install the tool on your system. Well, AnyDesk requires less than 10MB of space to run on your device. You can download it from the official website for free.
However, if you are willing to download AnyDesk on multiple devices, you need to download the AnyDesk offline installer. AnyDesk Offline Installer allows you to use the installation file on various devices. Regardless of whatever device you are using, you need to download the AnyDesk Offline Installer for that particular system.
Below, we have shared the AnyDesk Offline Installer for Windows, macOS, Linux, FreeBSD, Raspberry Pi, and Chrome OS. Let's check out.
These are the AnyDesk offline installer that you can use on multiple devices.
How to use AnyDesk Offline Installers?
Well, AnyDesk is a portable tool, and it doesn't require installation on desktop operating systems. You need to download & install it from their respective app stores on mobile devices.
Installing AnyDesk offline Installer is easy; copy the file on a USB device and run it directly on a machine. AnyDesk doesn't require account creation or installation.
You can even use AnyDesk Offline Installer to run AnyDesk on multiple computers without the internet. However, you would need an active internet connection to use the application.
So, this article is all about AnyDesk Offline Installer in 2021. I hope this article helped you! Please share it with your friends also. If you have any doubts about this, let us know in the comment box below.