There's no doubt that Android is the most dominating mobile operating system right now. This is because Android provides users with more features and customization options than every other mobile operating system. Not only that, but Android is also known for its massive app ecosystem.
On Google Play Store, you will find apps for every different purpose. If we talk about multitasking, Android is pretty great in it. Even though Android provides users with many multitasking options, it's still less.
Plenty of third-party app switchers are available on the Play Store to improve your multitasking experience.
List of 10 Best App Switchers for Android Device
So, in this article, we have decided to share a list of the best app switchers for Android. You can easily switch between apps without closing the first ones with these apps. So, let's check out.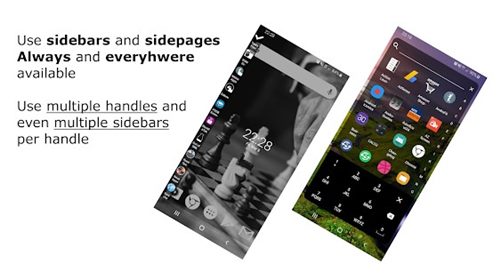 Everywhere Launcher is a very useful app available for Android smartphones. It's basically a sidebar app that allows you to open sidebars by touching/swiping any screen edge.
The good thing about Everywhere Launcher is that it allows you to set multiple different regions at the screen edge. Each of the regions can open a different sidebar.
You can customize the sidebar to add your own apps, shortcuts, widgets, contacts, etc. Overall, this is a great app switcher for Android.
If you are searching for an easy way to switch apps regardless of where you are on your device, look no other than App Switcher. Once installed, App Switcher adds an overlay button that sticks to your screen.
Tapping on the button opens a bubble containing your most-used apps. You can customize the app to add up to 5 apps on the floating bubble. In addition, you can adjust the floating bubble style, transparency, and a few other things.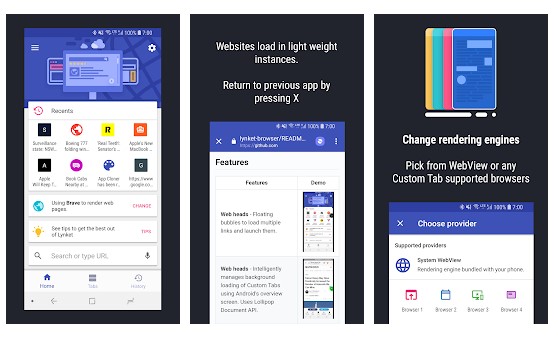 Well, it's one of the most advanced web browser apps for Android that serves as a better way to browse on Android. It's a unique web browser based on the Custom Tabs protocol.
Lynket Browser slides over the website on top of your apps, enabling you to transition into the website seamlessly. One of the great features of Lynket Browser is the 'Web Heads' that loads links in floating bubbles in the background.
If you want to experience real multitasking on an older Android version, then Floating Apps Free might be the best pick for you. It lets you open multiple apps in a floating window.
That means, with Floating Apps Free, you no longer need to leave the current app for any small task. Not only that, but Floating Apps Free also got the ability to open links in a floating browser.
Well, Taskbar is pretty much similar to the Floating apps listed just above. Like FLoating apps free, Taskbar also lets you launch multiple apps in a floating window.
In addition, it brings a PC-Style start menu and recent apps tray on the top of your screen. You can access the Start menu and recent apps tray at any time that increases your productivity.
Swiftly Switch is one of the most helpful multitasking apps you can ever use on Android. It adds a floating circle sidebar on your home screen.
You can use the floating circle sidebar to access your most used or favorite apps. It also has some swipe features like launching recent or last used apps with just one swipe.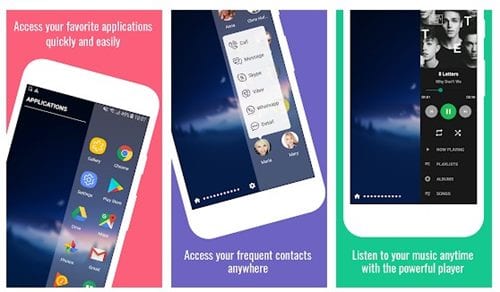 As the name suggests, Edge Screen brings a sidebar panel to the edge of your screen. You can add your favorite and most-used application in the Edge panel and open them in just one swipe.
It also offers you a virtual key panel to add software buttons like Home, Back, Screen Recorder, Power button, etc.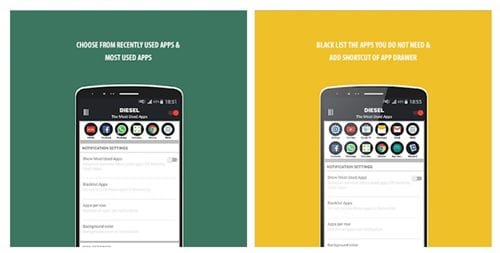 This is another best and most unique app switcher for Android available on the Google Play Store. The app helps you keep your home screen clean by giving you access to recent apps right from the notification menu.
In addition, it adds a sticky pull-down app switcher on the notification panel. You can easily add your favorite apps to the notification area with DIESEL.
Although not very popular, Fast – The fastest app switcher is still one of the best and most effective app switchers that you can use today. Guess what? Fast – The fastest app switcher is entirely free and without ads.
To switch between apps, you need to type in one or two letters, and the app will suggest you all available apps on top of your Android keyboard, allowing you to access your apps directly.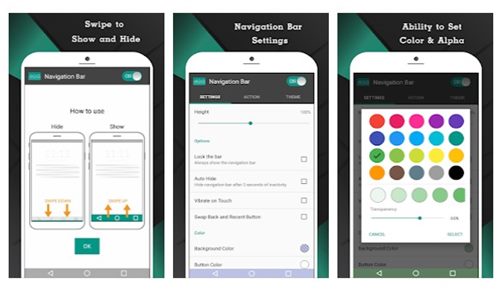 Although not meant for multitasking, Navigation Bar can still be used for multi-task purposes. In addition, the app brings a Back, home, and recent button.
The good thing is that Navigation Bar allows you to set up custom long press actions. For example, you can set up the home button to launch the camera application. In addition, you can set long-press actions for all three virtual buttons that the app brings.
You can easily switch between apps with these free app switchers. If you know of any other such apps, let us know in the comment box below. I hope this article helped you! Please share it with your friends also.