At a recent Apple event, the company has unveiled its most awaited product "AirTag". For a long time, the product was rumored and now finally the product is launched. It is one of the cheapest gadgets by Apple. You can attach it to items like keys, and wallets which later can be tracked using Bluetooth in the FindMy app.
Apple AirTag uses a U1 Chip for Accurate Tracking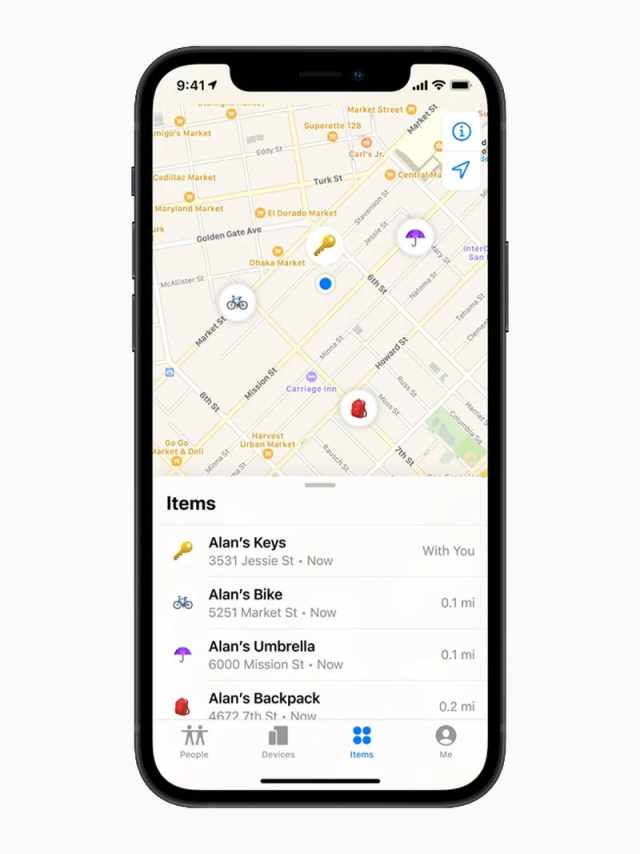 The price of the single AirTag is $29 (roughly Rs.2200) and a pack of four is priced at $99 (roughly Rs. 7500). Let us check out all other details about the new gadget like how it works and its features.
How Does AirTag Works?  
To use the AirTag gadget, you need an iPhone or iPod Touch running iOS 14.5 or later, iPad OS 14.5 or above. Even though the Find My app works on other Apple Products but you will need the above products.
Once you have set up, you can use Find My on all the devices to find the objects that are attached to AirTag.
Apple AirTag is powered by a U1 chip using Ultra-Wideband technology. With this, you can see any location of it like nearby, indoors or outdoors, or last location. And if you enable Precision Finding on iPhone 11 and iPhone 12, then you can find out the distance and direction of a lost Airtag if it is in range.
Here's what finding a nearby AirTag looks like. pic.twitter.com/IsbVYCkkD1

— Matthew Panzarino (@panzer) April 22, 2021
Feature of Apple AirTag
Find My app manages the AirTag items. Open the app and under the "Items" tab, each AirTag is shown on a map, so you can easily see its location.
It has in-built speakers to play a sound to find AirTag if it's lost in the house, or you can play sound via the Find My app or ask Siri to find your AirTag.
There is a Lost Mode in AirTag, it automatically sends a notification when someone else detects it in the Find My network. And if your gadget is lost, you can add your contact info so, when anyone finds it, they can get in touch with you.
Battery
AirTag uses a replaceable battery that lasts about a year. To remove the battery, press, and twist on the back panel of the gadget to pop it off. As it has replaceable batteries, you don't need to charge it.
The maximum Bluetooth range is around 100m. AirTag comes with IP67 water and dust resistance means it can be in water up to 3.3 feet (1Meter) for half an hour.
Setting up is done with a one-tap gesture, once it is unboxed.
The privacy and security of the user is secured, as AirTag is linked with your Apple ID and no one can track it. Even the location data and history are not stored.