Apple on Wednesday released an iOS 17.0.3 update (build 21A360) for the iPhone to fix the overheating issues reported on its recently released premium handsets, iPhone 15 Pro and iPhone 15 Pro Max. The company also released the iPadOS 17.0.3 update for iPad users.
Apple Fixes Overheating With iOS 17.0.3 Update On iPhone Pro's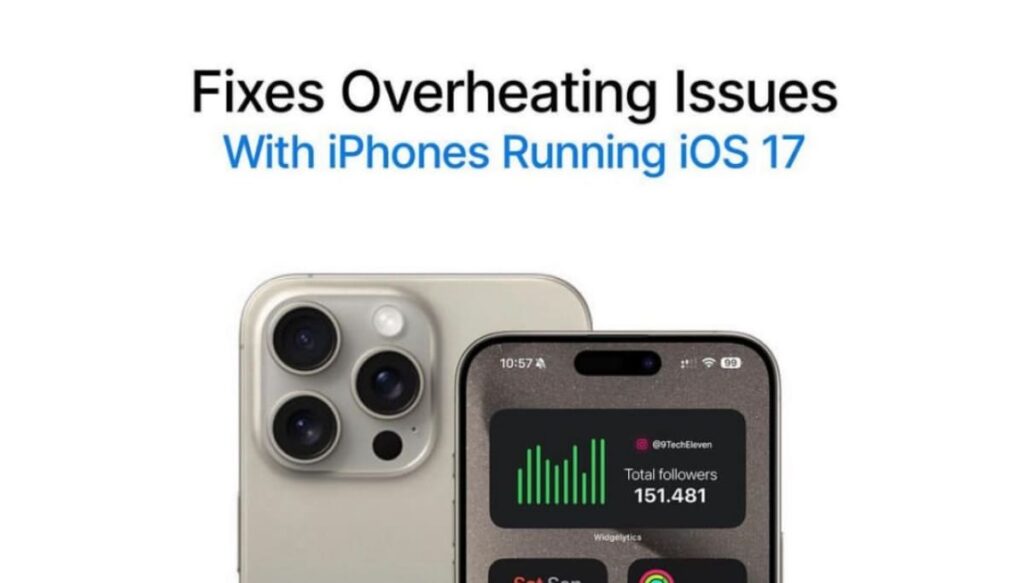 "This update provides important bug fixes, security updates, and addresses an issue that may cause iPhone to run warmer than expected," reads the software's change log.
For those unaware, shortly after the iPhone 15 Pro and iPhone 15 Pro Max models were released, some users started experiencing overheating issues on these models even with normal usage, as well as devices getting hotter than expected, along with processor slowdowns and even shutting down due to heat problems in some cases.
Following the online reports, Apple confirmed last weekend that the problem was due to an iOS 17 bug and recent updates to some third-party apps, including Instagram, Uber, and the racing game Asphalt 9: Legends.
This overloaded the A17 Pro chip, causing overheating issues on iPhone 15 Pro handsets. It is also working with other app developers to resolve the problem. Apple had promised that a future software update would resolve the overheating issue.
The Cupertino tech giant also clarified that the titanium frame of the ‌iPhone 15 Pro‌ and aluminum substructure has nothing to do with the overheating. In fact, the new design allows for better heat dissipation than previous stainless steel iPhones, it added.
iOS 17.0.3 (and iPadOS 17.0.3) is available as an over-the-air (OTA) fix, which can downloaded on eligible iPhones and iPads. Simply go to Settings > General > Software Update and update your device with the latest software fix.
Besides addressing the overheating issue, the iOS 17.0.3 and iPadOS 17.0.3 updates also addresses a kernel vulnerability that could allow "a local attacker to gain elevated privileges." Apple claims that it is aware of a report that this issue may have been actively exploited against versions of iOS before iOS 16.6.
The company has also issued a fix for a libvpx bug, which could allow someone to take over a device remotely. This bug has been recently patched in apps like Chrome and Firefox.
If you are running iOS 17 or iPadOS 17 on the affected devices, it is advisable to update the latest software available on your device as soon as possible.