Apple is trying to launch some new IoT gadgets like they never used to do before. As we already know that Apple has a very limited product line, But from past year apple is launching some new products.
Apple Glass Tipped to Cost $499 Details Leaked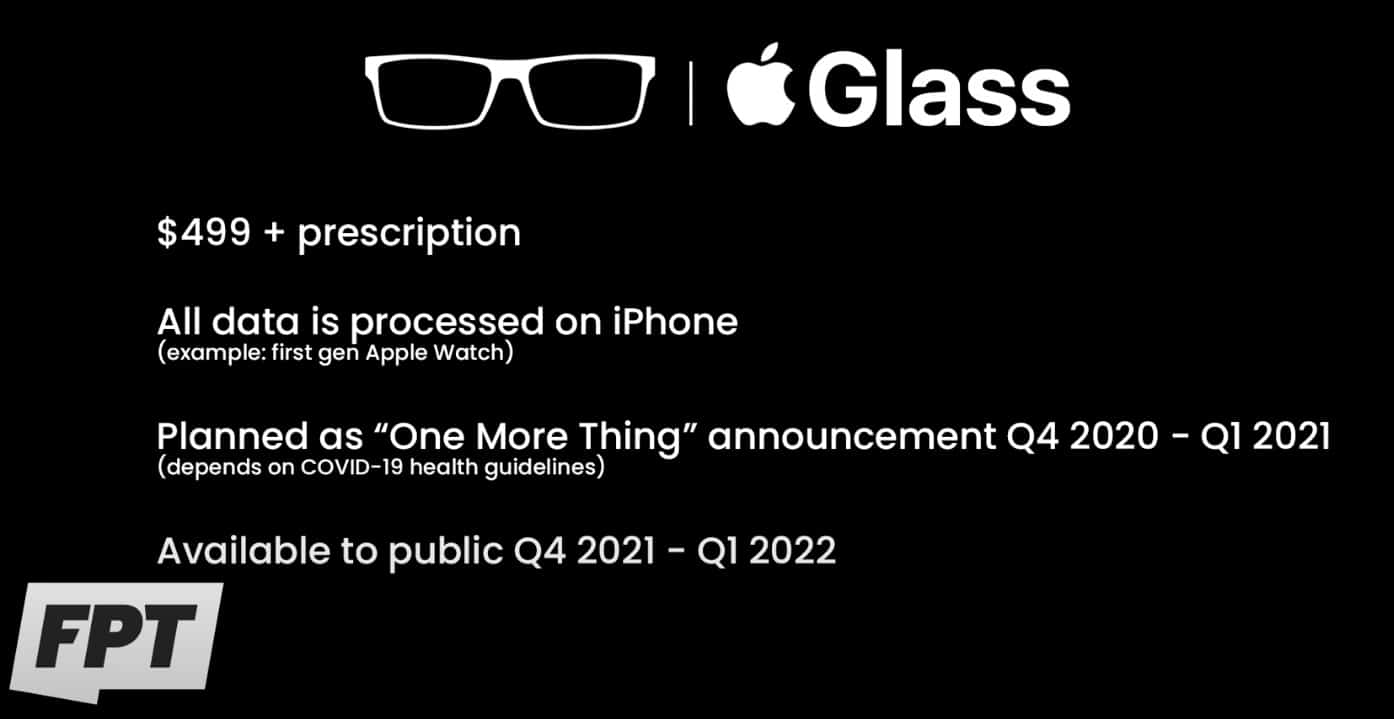 Recently, Apple has launched so many accessories for its products like the company has launched wheels for Mac Pro, Stand for iMac etc. So now the company is trying something new, which is AR Glasses.
The name is not confirmed yet, but from the rumour, some specs and prices are leaked. It might be called Apple Glass, or anything will be priced at $499, which is around Rs.37,700. The design, availability and features of the Apple Glass are also revealed on YouTube video.
From past one year, Apple's AR glasses and VR headset has been in the news, but this time, we are getting many other details about the device.
A tipster, Jon Prosser posted a video on YouTube and has shown much details of the device. The AR glasses will be called Apple Glass. It will come in different variants, and the base model will cost around $499.
Jon Prosser also says that Apple might announce the Apple Glass at an event which is scheduled for Q4 2020. However, the announcement might be a delay to March 2021.
The expected design is like similar to standard glasses but with few key differences. Prosser has a video of the prototype, and the video shows that the glass is made up of plastic, but the final product might be different. The device can be chargeable through a wireless charger, and the plastic charging stand will be available with the glasses. To place it on the charging stand, you need to flip the Apple glass upside down.
Apple glass features
The tipster mentioned that it would have a LiDAR sensor on the right, and Apple Glass will not have cameras due to privacy reasons. Both the lenses will show the information and Apple will use UI called "Starboard" for the glasses. Moreover, the display information can't be seen to other people who are looking at the glasses. Only who is wearing can see the information. The UI can be controlled by gesture on the frame and air gestures in the glasses.